The Independent's journalism is supported by our readers. When you purchase through links on our site, we may earn commission.
Donald Trump's daughter Ivanka 'to fight climate change' despite his scepticism
Mr Trump has said he has an 'open mind' on global warming since election victory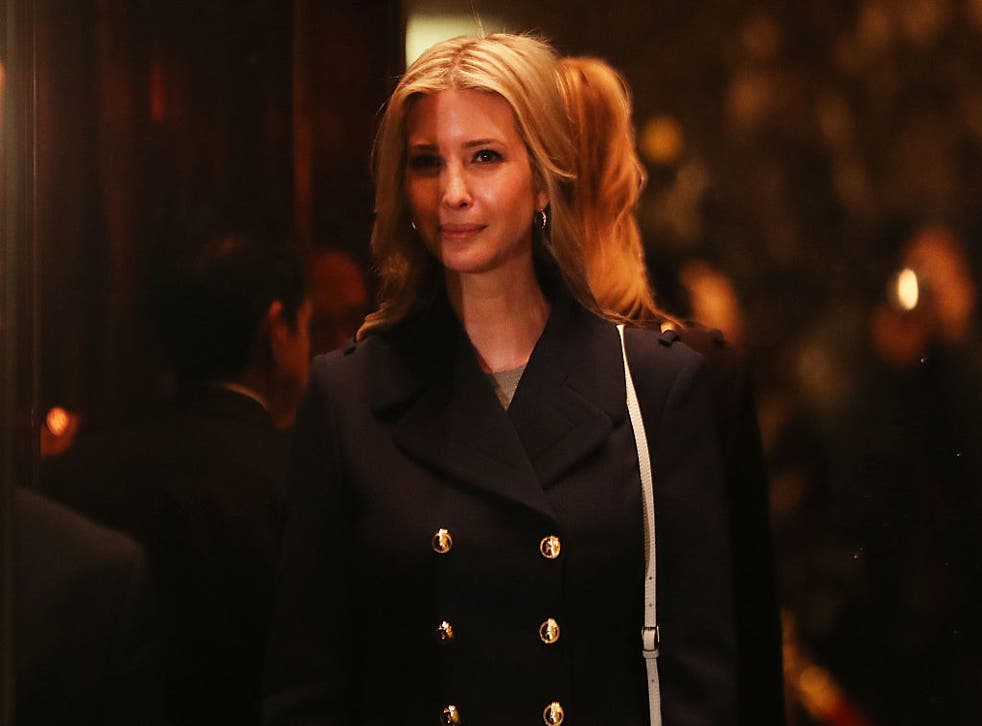 Ivanka Trump wants to become an ambassador for the fight against climate change, according to reports, despite her father's repeated scepticism.
President-elect Donald Trump has described climate change as a hoax invented by the Chinese to manipulate US markets.
But his high-flying businesswoman daughter, who served as a key liberal-leaning personality within Mr Trump's campaign, is reportedly lining up an environmental public role.
Politico claims a source says the issue will be one of the 35-year-old's signature themes while the billionaire tycoon is in power.
"Ivanka is in the early stages of exploring how to use her spotlight to speak out on the issue," said the unnamed source.
Former Apprentice personality Mr Trump, tweeting in 2012, said global warming was "created by and for the Chinese in order to make US manufacturing non-competitive".
In 2014 he tweeted: "It's late July and it is really cold outside in New York. Where the hell is GLOBAL WARMING???"
Donald Trump says he would probably be dating Ivanka if it wasn't his daughter
The 70-year-old property magnate, speaking at an oil and natural gas conference in North Dakota in May, even pledged to pull out of the 2015 Paris climate agreement.
Ivanka Trump comments on article about father's respect for women
The COP21 conference in December last year saw 195 countries, in a legally binding agreement, pledge to keep global warming well below a 2C increase.
The lead scientist behind a recent global warming report said Mr Trump's stance on climate change is "catastrophic for humanity".
There have been hints since the election that Mr Trump could adopt a more moderate climate-change policy, however.
Mr Trump's White House chief of staff Reince Priebus said: "He'll have an open mind about it but he has his default position, which is that most of it is a bunch of bunk, but he'll have an open mind and listen to people."
Asked in his long-awaited New York Times interview about the relationship of human activity and climate change, he said: "I think there is some connectivity. There is some, something.
Trump comments on Paris Climate deal
"It depends on how much. It also depends on how much it's going to cost our companies."
Former fashion model Ms Trump, who has said she does not consider herself "categorically Republican or Democrat" and in 2007 donated $1,000 to Hillary Clinton's presidential campaign, was seen as the de facto first lady throughout her dad's campaign.
Family friend and businessman Carl Icahn has said: "I think her father respects her a great deal, and not just because she's his daughter."
Join our new commenting forum
Join thought-provoking conversations, follow other Independent readers and see their replies