Donald Trump dismisses appearance in Al-Shabab recruitment video: 'I have to say what I have to say'
He spoke after Hillary Clinton called him the best recruiter for Isis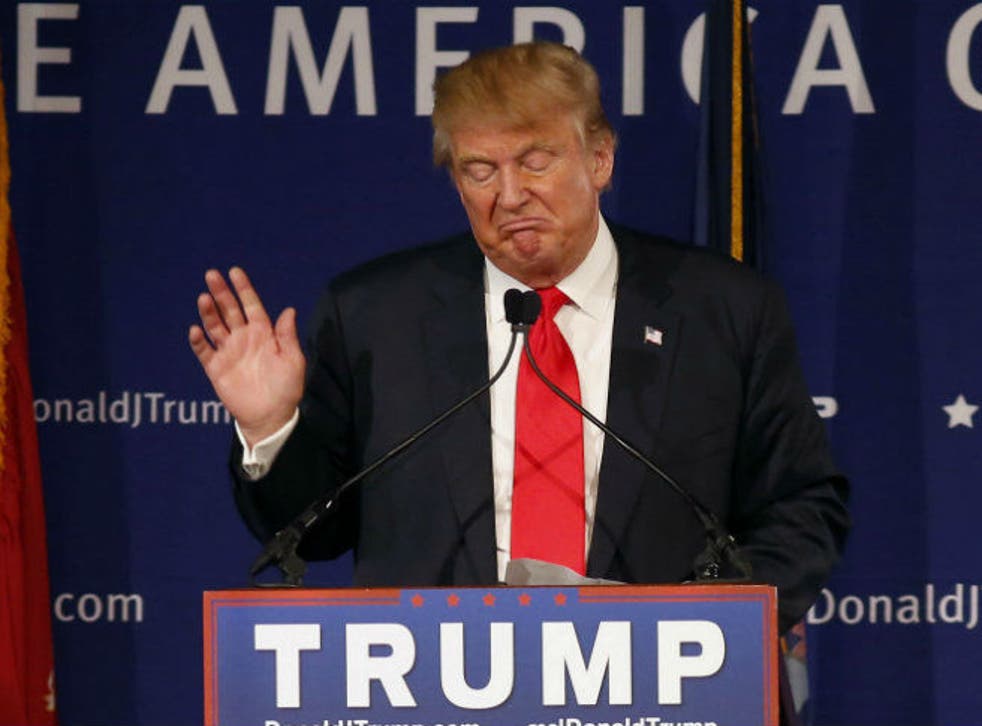 Republican presidential frontrunner Donald Trump has said he is undeterred by a new jihadist propaganda video, which uses clips of his speeches in a bid to recruit prospective militants.
"What am I gonna do?" Mr Trump said in an interview with CBS News' Face the Nation, broadcast on Sunday. "I have to say what I have to say."
The video by Al-Qaeda's Somali affiliate, Al-Shabab, was released online on Friday and includes footage of the real estate mogul demanding a ban on Muslim visitors to the US. After 14 people were shot dead by a radicalised Muslim couple in San Bernardino, California in December, Mr Trump called for a "total and complete shutdown of Muslims" entering the country.
The White House, other world leaders and even his Republican rivals criticised Mr Trump's remarks, but the billionaire businessman insisted that some had praised him for his bravery in confronting an issue that others chose to overlook. "I bring it up," he said.
"Other people have called and say you have guts to bring it up because frankly it's true and nobody wants to get involved. People that are on different persuasions than me right now are saying, you know, maybe Trump isn't wrong."
The Al-Shabab video comes after the Democratic frontrunner, former Secretary of State Hillary Clinton, said Mr Trump's divisive comments would make him the Islamic State's "best recruiter".
But at a rally in Biloxi, Mississippi on Saturday, Mr Trump claimed it was the foreign policies of Ms Clinton and President Barack Obama that had "created Isis".
Speaking to CBS, Mr Trump pointed out that he was not the only US politician to have featured in terrorist recruitment materials. "They've used other people too," he said.
Al-Shabab gained international notoriety following its 2013 attack on the Westgate mall in Nairobi, Kenya, in which more than 65 people were killed.
The new video, which clocks in at just over 51 minutes, argues that police brutality and racism are widespread in the US, and invites African-Americans to convert to Islam and join them in waging a holy war.
Register for free to continue reading
Registration is a free and easy way to support our truly independent journalism
By registering, you will also enjoy limited access to Premium articles, exclusive newsletters, commenting, and virtual events with our leading journalists
Already have an account? sign in
Register for free to continue reading
Registration is a free and easy way to support our truly independent journalism
By registering, you will also enjoy limited access to Premium articles, exclusive newsletters, commenting, and virtual events with our leading journalists
Already have an account? sign in
Join our new commenting forum
Join thought-provoking conversations, follow other Independent readers and see their replies