Donald Trump starts to flex muscles on foreign policy - even before he takes office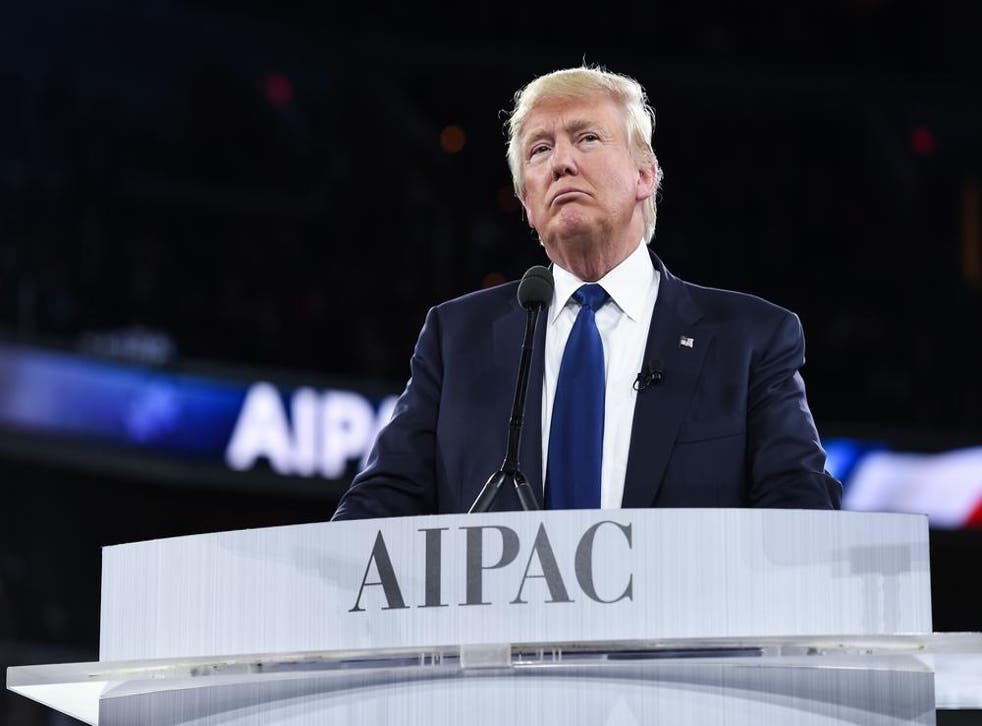 Donald Trump has made his most strident entry yet into the failing Middle East peace process, with a blistering attack on the Obama administration that signalled his intention to stand behind Israel in the escalating stand-off.
In the latest and clearest attempt by the incoming president to assert his authority ahead of his inauguration next month, Mr Trump accused Barack Obama of showing "total disdain and disrespect" towards Israel.
His comments – delivered on Twitter along with an accusation that the president was erecting "roadblocks" for his transition – came as Secretary of State John Kerry launched an unprecedented attack on Israel. He accused Benjamin Netanyahu's government of being the most right-wing in Israel's history, and said it was driven by extremist elements.
That speech was in turn rejected by Mr Netanyahu, who called Mr Kerry's 70-minute address a "great disappointment".
The twisting day of drama, began with a series of early-morning tweets from Mr Obama ahead of Mr Kerry's speech. Last week, Mr Trump had indicated he opposed a UN Security Council resolution that rebuked Israel over Jewish settlements – a vote that was only made possible by the US's decision to abstain.
On Wednesday morning, just hours before Mr Kerry spoke at the State Department in Washington, he took aim at Mr Obama and last week's UN vote.
"We cannot continue to let Israel be treated with such total disdain and disrespect. They used to have a great friend in the US," he wrote.
"But not anymore. The beginning of the end was the horrible Iran deal, and now this (UN)! Stay strong Israel, January 20th is fast approaching."
Mr Trump had joined Mr Netanyahu in trying to block the UN resolution, which said there was no legal basis for Jewish settlements in Palestinian areas. Indeed, it was because of such pressure that Egypt, the bill's original sponsor, dropped the idea, ultimately pushing the vote back by a day.
His actions, and his comments on Wednesday, mark a sharp break with other president-elects. Previously, incoming presidents have waited until they are in the White House before launching policy initiatives of their own – something that Mr Trump's actions effectively amount to.
Netanyahu: Friends don't take friends to the Security Council
Christiana Greer, associate professor of political science at Fordham University in New York, said there was no precedent for what Mr Trump was doing.
"That is because there is a very strong gentleman's code that we would only have one president at a time," she told The Independent. "That way, we don't confuse our domestic or international partners about who is running the ship."
She said when Mr Obama was elected in 2008, there was great anticipation about what he would say about the economic crisis engulfing the country. But he did not do so, in order not to confuse the markets, the public or other countries.
"The problem is that right now we have a president-elect who does not respect past precedents," she added.
In his speech Mr Kerry claimed that Israel's building of settlements was endangering Middle East peace. He said it would never have a lasting settlement with Arab nations until it reached an accord based on Israelis and Palestinians living in their own states.
"Despite our best efforts over the years, the two-state solution is now in serious jeopardy," Mr Kerry said, justifying last week's UN vote. "We cannot, in good conscience, do nothing, and say nothing, when we see the hope of peace slipping away."
He added: "The truth is that trends on the ground – violence, terrorism, incitement, settlement expansion and the seemingly endless occupation – are destroying hopes for peace on both sides and increasingly cementing an irreversible one-state reality that most people do not actually want."
Mr Kerry also condemned Palestinian violence which he said included "hundreds of terrorist attacks in the past year".
Mr Netanyahu said the speech "was skewed against Israel". The Israeli leader said Mr Kerry "obsessively" dealt with settlements and barely touched on "the root of the conflict – Palestinian opposition to a Jewish state in any boundaries".
Mr Trump has vowed to move the US Embassy from Tel Aviv to Jerusalem and has appointed as ambassador a lawyer who raised money for a major Jewish settlement, has cast doubt on the idea of a two-state solution and even advocated for Israel's annexation of the West Bank.
Join our new commenting forum
Join thought-provoking conversations, follow other Independent readers and see their replies