Which celebrities are backing Donald Trump? And who is with Hillary Clinton?
Heather Saul
Wednesday 05 October 2016 09:29 Comments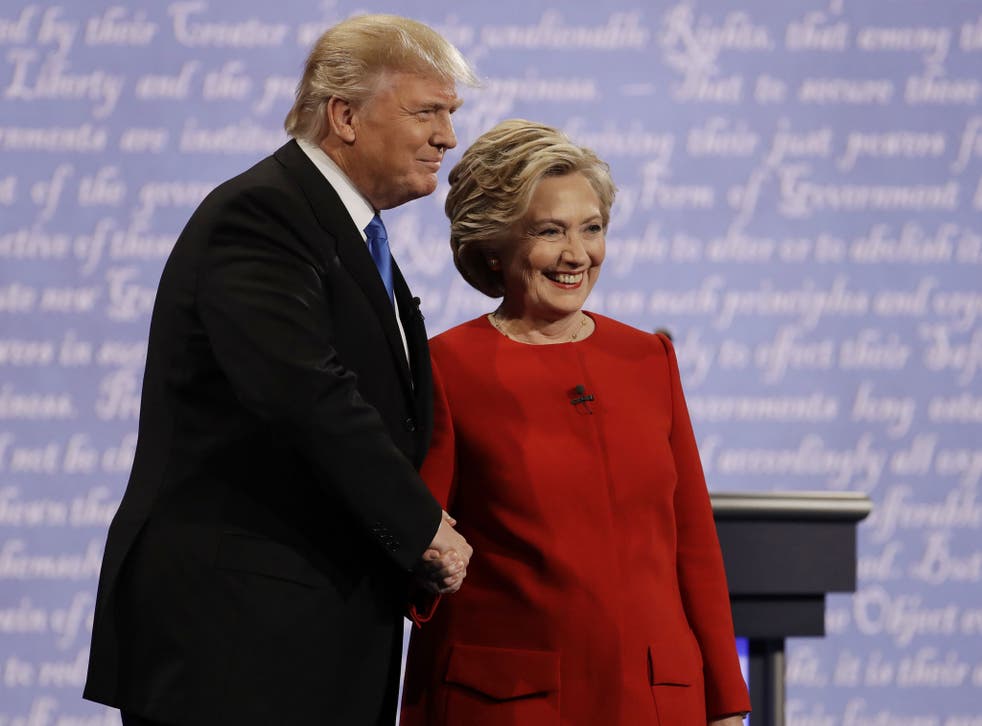 The 2016 US presidential election is rapidly approaching, in what looks set to be one of the most polarising votes in recent history.
On 8 November, American citizens will head to polling booths to choose the forty-fifth president and successor to Barack Obama.
Unlike in the UK, where displays of political support are often more restrained, the high-profile, the rich, the famous and the Hollywood power couples of America tend to be vocal about who they believe should be elected to the highest office. They often play key parts in campaigns, promoting their candidate, holding fundraisers and performing at their events.
Hillary Clinton backers come from a cross-section of the most high-profile and influential A-listers. Even the seemingly politically apathetic Kim Kardashian, the proponent of gender equality who refuses to identify as a feminist, has endorsed Ms Clinton in - what else - a selfie with the woman herself. Nowhere was her high-profile support more evident than at the Democratic National Convention, where the star-studded turn out saw Meryl Streep, Lena Dunham, Elizabeth Banks and Alicia Keys out in force to declare their support for Ms Clinton and lampoon her Republican rival, Donald Trump.
Who are famous people voting for in the US election?

Show all 15
But Mr Trump has been dismissive of her backing and claims her support base is largely comprised of "celebrities that aren't very hot anymore".
Meanwhile, he appears pleased with his own celebrity supporters. After being endorsed by former heavyweight boxer Mike Tyson, Mr Trump declared in April: "All the tough guys endorse me. I like that."
Former Calvin Klein model Antonio Sabato Jr. praised Mr Trump as the unity candidate when he took to the stage at the Republican National Convention, while former Clueless actress Stacey Dash claimed a Trump administration would ensure atrocities such as the Orlando nightclub shooting "would not go unanswered".
The actor Jon Voight, father of Angelina Jolie, is one of his most ardent supporters and this week claimed the mainstream media "is in the tank for the Democrat Party". Dennis Rodman, ex-NBA player and famous friend of Kim Jong Un, is similarly unequivocal about his support for the 70-year-old.
Meanwhile, Hulk Hogan, another supporter, has voiced political ambitions involving his chosen candidate, telling TMZ in September he wants to be his running mate.
Register for free to continue reading
Registration is a free and easy way to support our truly independent journalism
By registering, you will also enjoy limited access to Premium articles, exclusive newsletters, commenting, and virtual events with our leading journalists
Already have an account? sign in
Join our new commenting forum
Join thought-provoking conversations, follow other Independent readers and see their replies