Donald Trump 'win bigly' victory speech widely mocked on Twitter
This is not the first time the Republican Party's presumptive nominee has used the word 'bigly'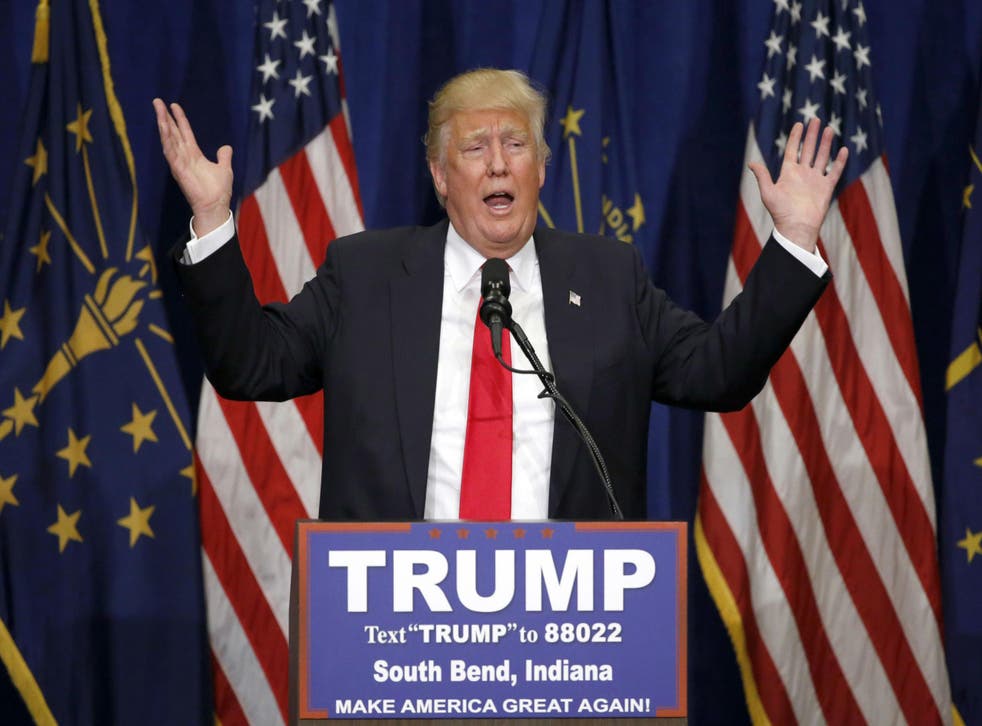 Donald Trump has never been famed for his grammar. While a recent academic study found the Republican Party's "presumptive" nominee's syntax was equivalent to that of an 11-year-old, he has now caused an uproar with the choice of words used in his victory speech.
"We're going to win bigly," the 69-year-old mogul-turned-politico declared after hearing his competitor Ted Cruz had dropped out of the race for the GOP nomination.
Mr Trump was speaking while toasting his landslide victory in the Indiana primary. "We've been losing all the time, we lose with our military, we can't beat Isis, we lose with trade, we lose with borders, we lose with everything," he went on.
"We're not going to lose, we are going to start winning again and we're going to win bigly."
People who will flee America if Donald Trump wins

Show all 8
Bigly is a real but very archaic word which has largely gone out of use. It is defined as meaning "comfortably habitable" by the Collins Dictionary.
Mr Trump's unusual choice of lingo has caused an onslaught of mockery and derision on social media.
Unimpressed with his semantics, one Twitter user said: "I live in fear that this phrase will become part of everyday speech".
Another added: "The presumptive GOP nominee for President of the United States just said "We're going to win bigly."
This is not the first time Mr Trump has appeared to utilise the word bigly. An Oxford Dictionary blog entry titled "Refudiating Real Words" back in February about Mr Trump's use of the word bigly, saying he "has managed to come up with a few new words and phrases of his own".
"Including one that sounds like 'bigly', though some say he means 'big league'," the post continues. "Mr Trump has used it repeatedly as a means of emphasis in stump speeches (stump used in relation to political campaigning, referring to the use of a tree stump, from which an orator would speak). Instances include phrases such as 'Iran is taking over Iraq bigly', or referencing Fox News talking 'bigly' about immigration."
So, how do your grammar skills measure up to Mr Trump? Take our quiz to find out.
How did you do? Let us know in the comments below.
The state of Indiana was Mr Cruz's last chance of preventing the billionaire tycoon from outrightly securing the Republican nomination prior to the party's convention in July. However Mr Trump won the state by 53 per cent while Mr Cruz took 36 per cent.
Join our new commenting forum
Join thought-provoking conversations, follow other Independent readers and see their replies