Donald Trump's decision to mock disabled reporter bothered people the most out of controversies, poll reveals
Bloomberg poll asks likely voters in 2016 US presidential election to rank controversial actions highlighted by political opponents 
Heather Saul
Thursday 11 August 2016 15:00 Comments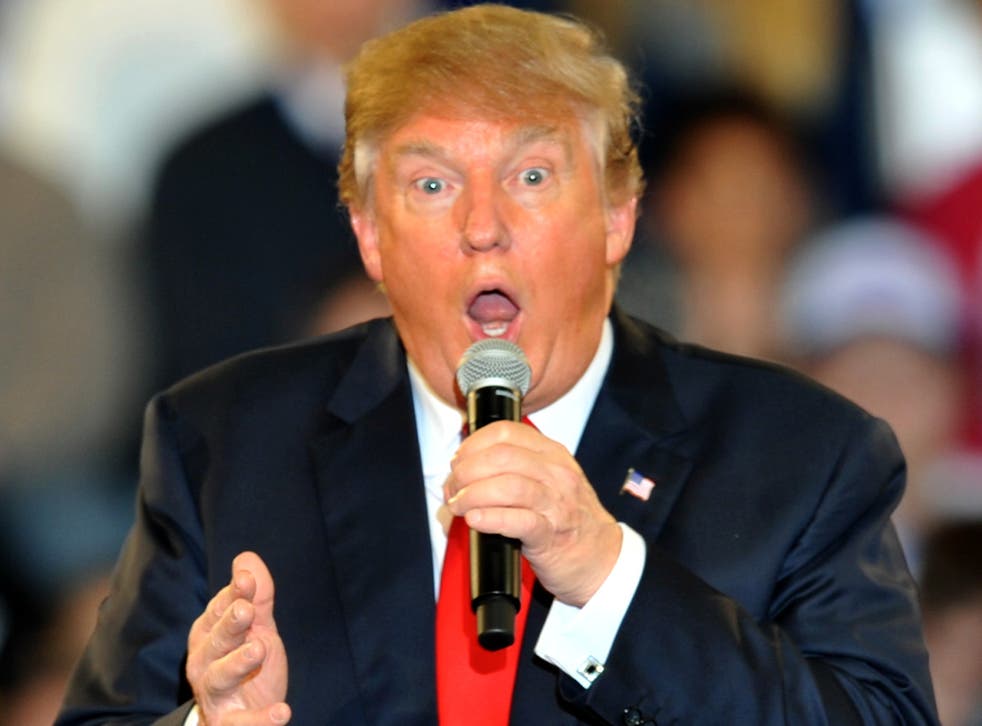 There is an extensive list of acts and comments from Donald Trump that have made his campaign as controversial as it is today.
The billionaire magnate has remained at the top of headlines by provoking outrage with incendiary comments about his detractors and rivals.
One of his most recent remarks attracted the attention of the US Secret Service when he suggested "second amendment people" could do something to stop Hillary Clinton from abolishing the Second Amendment - the right to bear arms.
On Wednesday, Mr Trump's escalatory rhetoric continued with him branding President Barack Obama "the founder of Isis", a claim he also reserved for Ms Clinton four days before.
People who will flee America if Donald Trump wins

Show all 8
His comments often appear to bolster his campaign and he now stands as the Republican presidential nominee. But some of his actions have proved more jarring than others among the US electorate. A poll by Bloomberg which asked which of the actions highlighted by his political opponents likely voters were most bothered by found his impression of Serge Kovaleski, a reporter with the congenital condition arthrogryposis who he singled out at a rally in South Carolina, to be at the top of the list.
The poll asked 1,0007 adults over the age of 18 to rate nine things he has been criticised for by Democrats in terms of how little and how much each one bothered them. They included his mocking of Kovaleski, his comments about the parents of a fallen Muslim solider, his follow-up comments about the sacrifices he had made by working in business, and his decision not to release his tax returns.
Respondents said they were "most bothered" about Mr Trump's impression of Kovaleski, where he made jittery movements with his hand and slurred his speech. Mr Trump defended his actions by claiming he was simply mimicking a "grovelling" reporter and had no idea about what he looked like. After that, his remarks about the parents of the slain soldier killed in Iraq was the action people were the second most offended by.
Register for free to continue reading
Registration is a free and easy way to support our truly independent journalism
By registering, you will also enjoy limited access to Premium articles, exclusive newsletters, commenting, and virtual events with our leading journalists
Already have an account? sign in
Register for free to continue reading
Registration is a free and easy way to support our truly independent journalism
By registering, you will also enjoy limited access to Premium articles, exclusive newsletters, commenting, and virtual events with our leading journalists
Already have an account? sign in
Join our new commenting forum
Join thought-provoking conversations, follow other Independent readers and see their replies