Donald Trump's six biggest gaffes of the presidential campaign...so far
Four weeks down, six gaffes up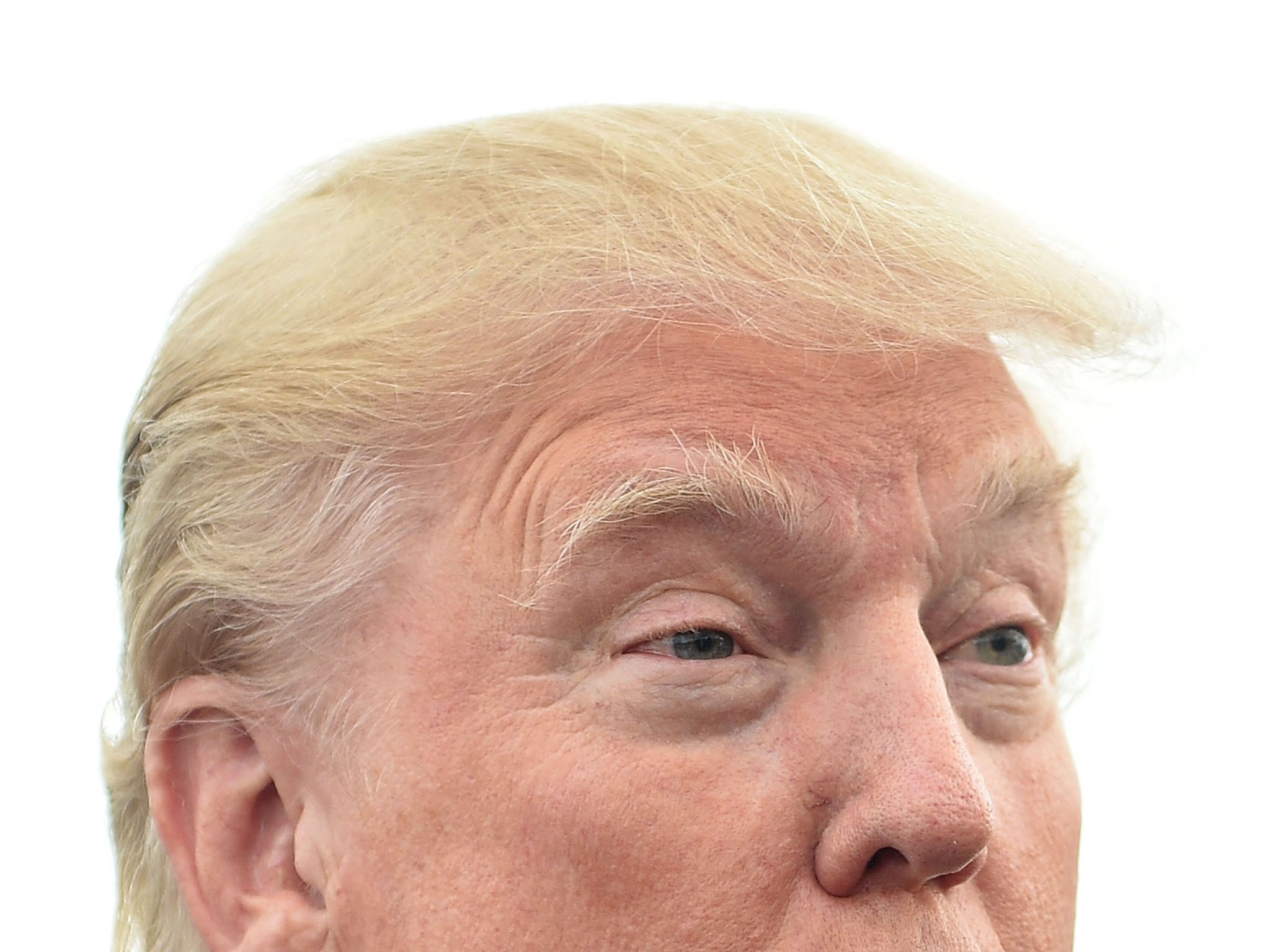 Donald Trump - star of The Apprentice, owner of four bankrupt companies and a weird wig - announced to the world that he was running to be US president on 16 June, 2015.
While many political commentators responded to the property mogul's announcement with much incredulity, it did not come as a surprise: Mr Trump has been flirting with the idea of occupying the White House since 1988, leaving his fans rife with suspense in 2004 and 2012.
Now however, Mr Trump - the man in charge of Miss USA and Miss Universe - is finally running for president with a promise to make America "great again", pledging to become the "greatest jobs president that God ever created"
Having waited so long to finally enter the presidential ring, Mr Trump has wasted no time in the following month to stir up as much controversy as possible - for Mr Trump, gaffes and gimmicks are part of his forte, he argues, as it makes him stand out from the crowd. He's the Nigel Farage of US politics: "I will say what I want to say."
Mr Trump has stirred up a huge amount of controversy over the years, but here are the major ones that have occurred since he announced his intention to run for president:
Angering Neil Young
No sooner had Mr Trump dropped his microphone after declaring his presidential bid than he was already dealing with a mini scandal involving his choice of campaign music. Mr Trump used Neil Young's "Rockin' In the Free World" during his announcement in New York City on July 16, and soon after Mr Young's manager Elliot Roberts released a statement reading, "Donald Trump was not authorised to use 'Rockin' In The Free World' in his presidential candidacy announcement. Neil Young, a Canadian citizen, is a supporter of (politician) Bernie Sanders for President of the United States Of America."
Mr Trump's team argued that they had paid for the rights to use song. However, they have not played the song since.
Advocating a wall between Mexico and the USA
"I will build a great wall — and nobody builds walls better than me, believe me —and I'll build them very inexpensively. I will build a great, great wall on our southern border, and I will make Mexico pay for that wall. Mark my words."
Saying African-American youths "have no spirit"
Following the shooting in a church in Charleston, South Carolina, where a young white supremacist is suspected of killing nine African Americans, Mr Trump said that African-American youth had reached "a point where they've just about never done more poorly, there's no spirit, there's killings on an hourly basis virtually in places like Baltimore and Chicago and many other places.
Getting caught out on same-sex marriage
Mr Trump's refusal to back same-sex marriage on the basis that he only supports "traditional" unions was undermined when CNN's Jake Tapper asked him exactly what was traditional about marrying three times.
"That's a good point," was Mr Trump's response.
Labelling Mexican immigrants "criminals and rapists"
Mr Trump caused uproar when he said of immigrants from south of the US border: "When Mexico sends its people, they're not sending their best. They're sending people that have lots of problems. They're bringing drugs. They're bringing crime. They're rapists."
Arguing that McCain is not a war hero
At The Family Leadership Summit in Iowa on July 18 Mr Trump took aim at 2008 Republican presidential nominee John McCain, criticising the Arizona Senator's status as a war hero. "He's a war hero because he was captured - I like people that weren't captured, okay?
"I hate to tell you: He's a war hero because he was captured, okay? I believe that perhaps he's a war hero, but right now he's said some very bad things about a lot of people."
Mr McCain has never been a fan of Mr Trump's: the Arizona Senator is known as a maverick in the GOP, rarely obeying the party line and not being as extreme as some within among the base. He said that Mr Trump was dangerous because he "fires up the crazies" within the Republican party.
Watch this space for many, many more Trump gaffes - the campaign is only just getting started.
Join our commenting forum
Join thought-provoking conversations, follow other Independent readers and see their replies