Donald Trump is still insisting Muslims cheered the 9/11 attacks because 'people have told him on Twitter'
The Republican presidential candidate said he 'saw' Muslim people cheering in New Jersey when terroists struck the World Trade Center in 2001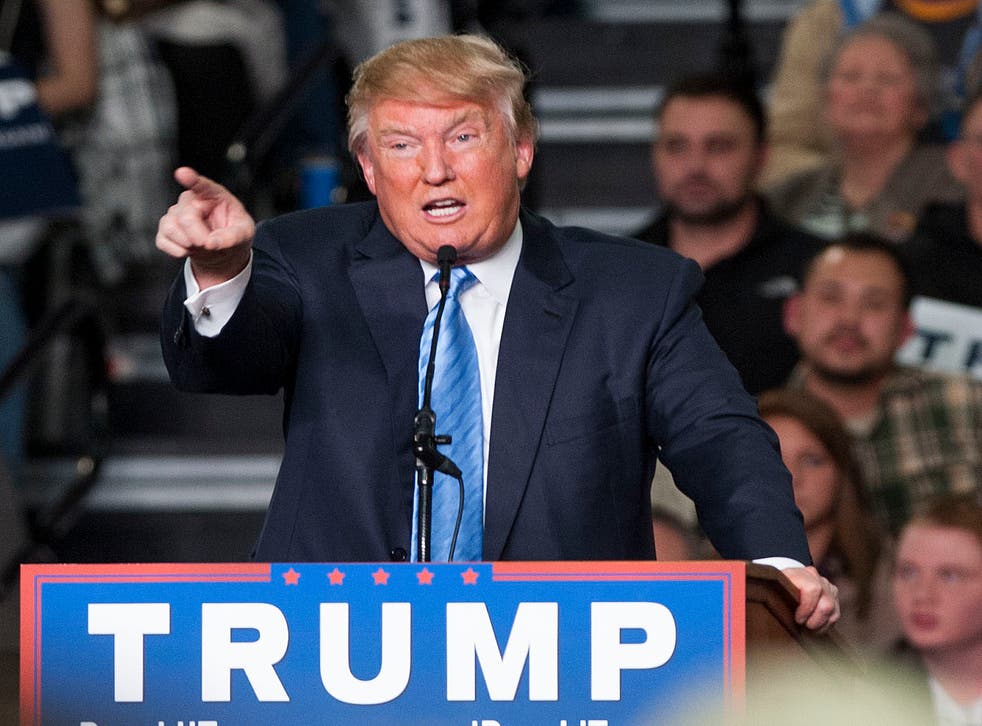 Donald Trump has refused to back down over comments suggesting American Muslims cheered the 9/11 attacks saying he is "100 per cent right".
The billionaire came under fire last week when he claimed to have seen Muslims celebrating the attacks in New Jersey.
But in an interview with NBC, the Republican presidential candidate said he had heard from "hundreds of people that agree" there were televised Muslim celebrations of the terrorist attacks on the World Trade Center in 2001.
He said: "I saw it. So many people saw it. So, why would I take it back? I'm not going to take it back.
"I've had hundreds of people call in and tweet it on Twitter, saying that they saw it and I was 100 per cent right".
The claims have been widely debunked by fact checkers and criticised by fellow Republican candidate, New Jersey Governor Chris Christie.
Mr Christie said: "I think if it had happened, I would remember it."
Donald Trump's most controversial quotes

Show all 14
Mr Trump was also criticised for mocking a New York Times' reporter's physical disability.
He insisted he was mocking a 'flustered reporter' rather than the man's disability - then demanded an apology from the newspaper.
The reality star has been no stranger to controversy throughout the campaign but this latest batch of scandals may be damaging his standing in the polls.
According to a recent Reuters/Ipsos Mori poll, Mr Trump's lead fell by 12 points from 43 per cent to 31 per cent.
Additional reporting by Reuters
Join our new commenting forum
Join thought-provoking conversations, follow other Independent readers and see their replies