Donald Trump threatens to sue New York Times for 'irresponsible intent'
The Republican presidential candidate says his lawyers are watching the paper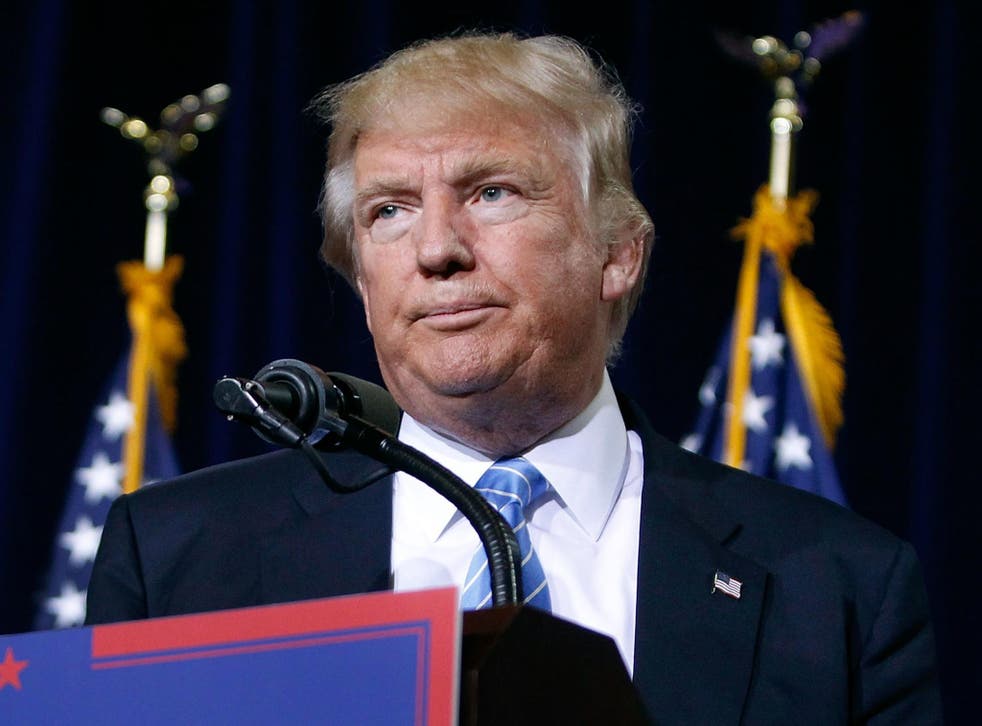 Donald Trump has said his lawyers are keen to sue the New York Times over "irresponsible intent".
The Republican presidential candidate explained he had said no for the moment but his lawyers were closely watching the paper, which he described as "disgusting", "failing" and a "laughingstock rag".
Litigation is unlikely to succeed as "irresponsible intent" does not exist in any doctrine or standard found in American law.
"My lawyers want to sue the failing @nytimes so badly for irresponsible intent. I said no (for now), but they are watching. Really disgusting," Mr Trump tweeted on Saturday night.
The politician did not elaborate on why he could be keen to sue the Times or the details of the pending lawsuit he might have planned.
Donald Trump's childhood home in Queens, New York, up for auction

Show all 6
Earlier in the day, Mr Trump criticised the paper's columnist Maureen Dowd, calling her a "neurotic dope" and arguing that she made things up for her interviews and columns.
"Wacky @NYTimesDowd, who hardly knows me, makes up things that I never said for her boring interviews and column. A neurotic dope!" he tweeted.
"Crazy Maureen Dowd, the wacky columnist for the failing @nytimes, pretends she knows me well—wrong!"
In an interview with CNN on Saturday, Dowd said she had challenged Mr Trump throughout his presidential campaign and alerted him about the violence at his rallies but claimed he had informed her that "he thought the violence added a frisson of excitement."
At the beginning of September, Mr Trump's wife, Melania announced she had filed a $150 million (£113 million) lawsuit against both the Daily Mail and a US blogger, saying they published false claims about her past.
A representative for Mr Trump, Ms Dowd and the New York Times did not immediately respond to request for comment.
Join our new commenting forum
Join thought-provoking conversations, follow other Independent readers and see their replies