Donald Trump to appear on Dr Oz show to discuss 'personal health regimen'
Mr Trump is appearing for a 'one on one' with one of TV's most famous doctors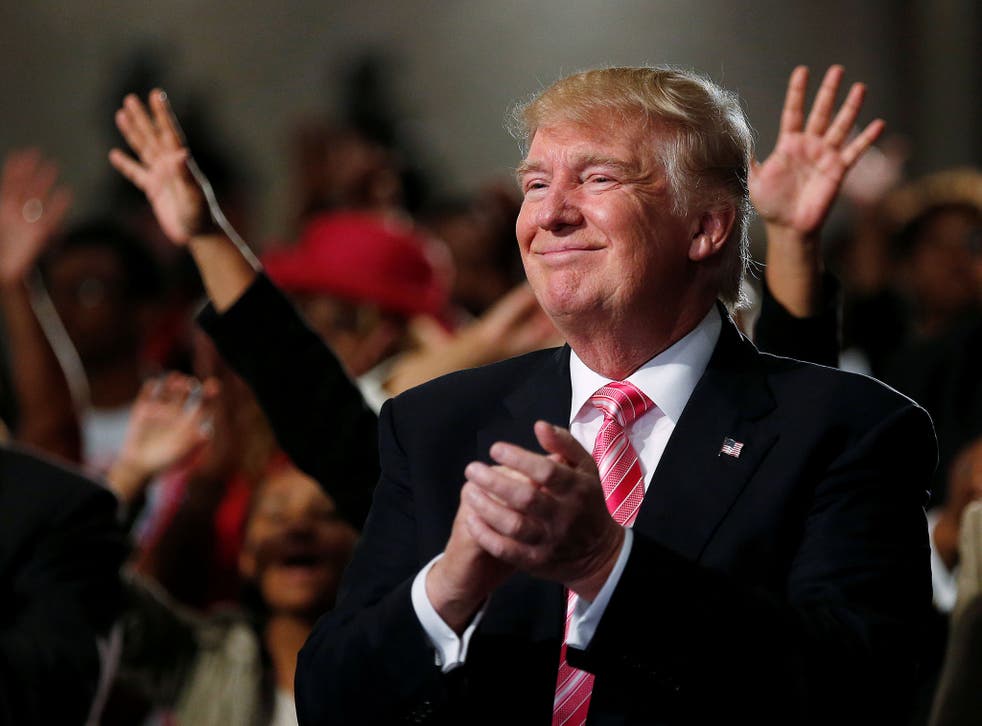 After producing a typically hyperbolic doctor's letter declaring his health "excellent", Donald Trump has now announced plans to appear on a celebrity doctor's talk show to discuss his "personal health regimen".
The former boss on The Apprentice, 70, is following up on his suggestion that he and his Democratic presidential rival Hillary Clinton release more detailed health records with an appearance on the eight season of Dr Oz. His daughter Ivanka Trump will also appear, according to a statement from producers.
The move comes after the doctor who declared Mr Trump would be " unequivocally the healthiest individual ever elected to the presidency" admitted writing the letter in just five minutes while Mr Trump's team waited in a car outside of his office.
Naked Donald Trump Statue Appears Across The States

Show all 11
However, Harold Bornstein, Mr Trump's physician for 35 years, stood by his assessment, telling NBC News: "His health is excellent, especially his mental health", adding that his brain is switched on "24 hours a day".
Mr Trump recently pledged to release his full medical records, the letter being the only document he has released publicly about his health.
Dr. Mehmet Oz has had a number of celebrities on his health show to discuss their health, including the actor Charlie Sheen, who appeared shortly after disclosing his HIV diagnosis.
Register for free to continue reading
Registration is a free and easy way to support our truly independent journalism
By registering, you will also enjoy limited access to Premium articles, exclusive newsletters, commenting, and virtual events with our leading journalists
Already have an account? sign in
Register for free to continue reading
Registration is a free and easy way to support our truly independent journalism
By registering, you will also enjoy limited access to Premium articles, exclusive newsletters, commenting, and virtual events with our leading journalists
Already have an account? sign in
Join our new commenting forum
Join thought-provoking conversations, follow other Independent readers and see their replies