Duchess of Cambridge pregnant: Infographic shows how news of second royal baby spread worldwide on Twitter
The Duchess of Cambridge's announcement was - unsurprisingly - best received in the UK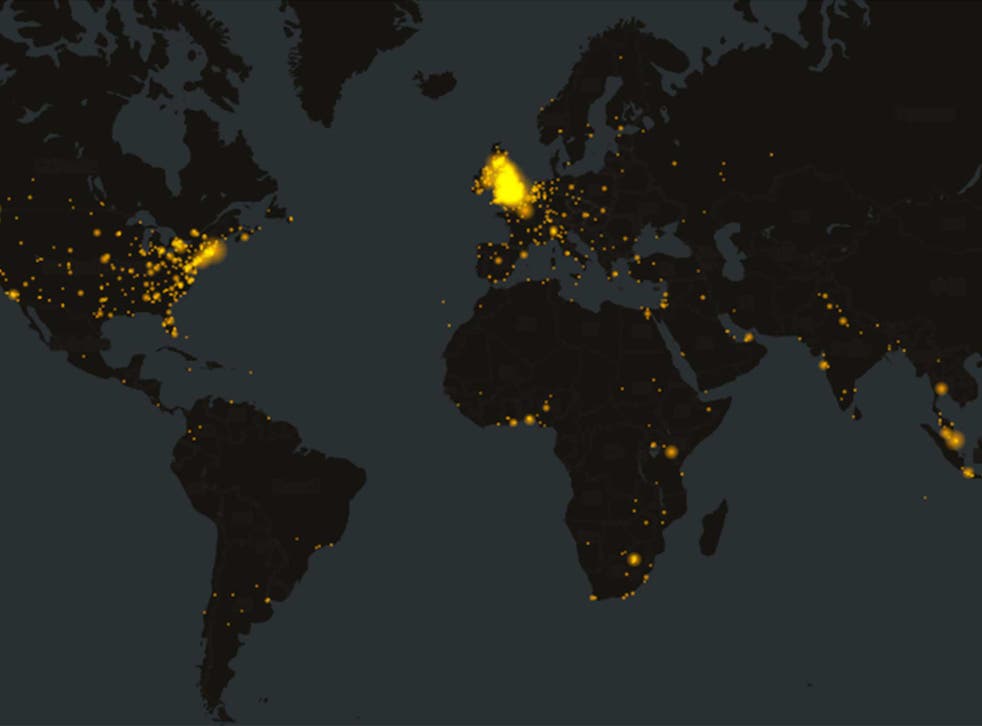 After the Duchess of Cambridge announced she was expecting her second child, the internet erupted – but only in certain countries.
Clarence House tweeted "The Duke and Duchess of Cambridge are very pleased to announce that The Duchess of Cambridge is expecting their child" at 11.25 this morning, shortly followed by Britain's main news organisations.
As the news spread, this infographic shows how mentions of either 'Kate Middleton' or 'Duchess' spun out from London.
The news is obviously most tweeted in Britain, with small light patches (signalling tweets) quickly covering the map.
People in the Australian city centres of Melbourne, Sydney, Perth and Adelaide - despite the time difference - were also quick to tweet.
A scattering of light dots grows across America, initially fairly evenly distributed (around urban centres on the west and east coasts) before the infographic shows the east coast erupting in light - spreading out from New York City.
On the African continent, people in Kenya, South Africa and Lagos demonstrated their excitement over the announcement with these countries reporting the most Twitter traffic in the first hour of the announcement.
The people of the South American continent were also not above showing a flickering interest. Brazil, Chile and Argentina's citizens all tweeted out their excitement early this morning.
Much of Russia remained entirely blank, unsurprising when you consider the huge swathe of uninhabited territory. However, even in densely populated areas there was a noticeable lack of twitter activity registered.
Join our new commenting forum
Join thought-provoking conversations, follow other Independent readers and see their replies