EDL members crash a book group because they thought Russell Brand would be there
Group of men chanting 'no surrender to the Taliban' invaded a club after a false tip-off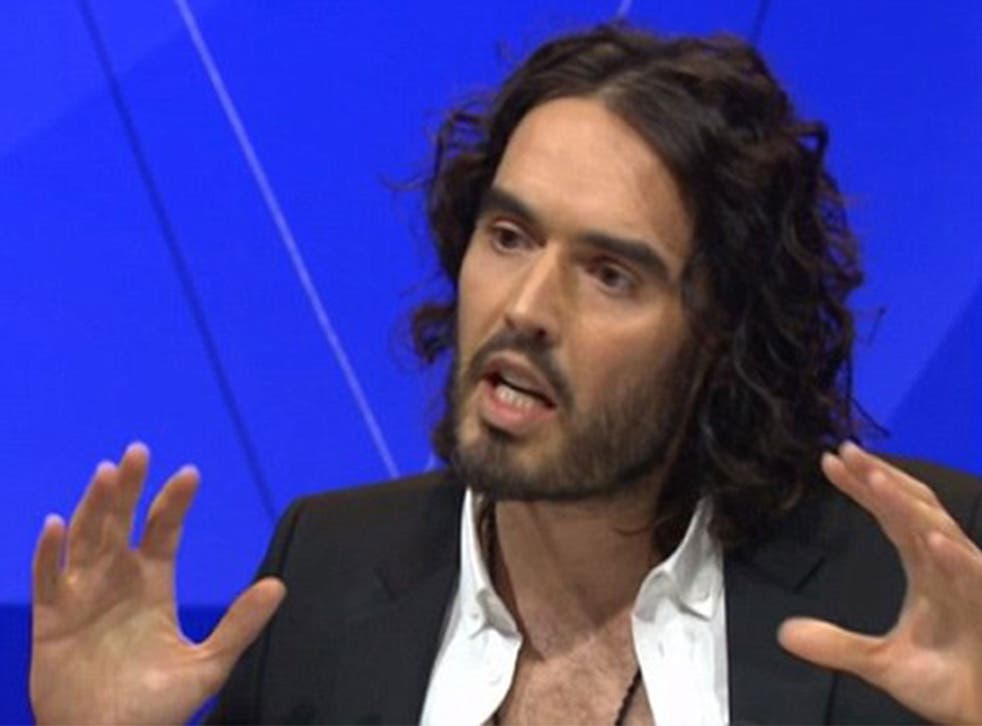 A group of North East English Defence League members overran a Newcastle book club set up to discuss Russell Brand's Revolution because they thought that Brand himself would be there.
The group of men, loudly chanted: "No surrender, no surrender, no surrender to the Taliban. Scum, scum, scum, scum. North East EDL, North East EDL, North East EDL" and refused to leave when the manager asked them to.
Later on in the video of the baffling gatecrashing incident, which was supplied to the Chronicle, the EDL members can be heard saying: "I think this has been incorrect information. It's basically just a discussion about his book."
Russell Brand's Most Controversial Quips

Show all 19
Another adds: "Yeah he's not coming is he? He'd be in a bigger room than this."
The video shows dismayed punters, who had come to discuss Brand's bestselling polemic,Revolution, sitting in uncomfortable silence as the EDL members loudly chant: "With St George in my heart, keep me English" as they wait for the multi-millionaire comedian, who did not show up.
Register for free to continue reading
Registration is a free and easy way to support our truly independent journalism
By registering, you will also enjoy limited access to Premium articles, exclusive newsletters, commenting, and virtual events with our leading journalists
Already have an account? sign in
Register for free to continue reading
Registration is a free and easy way to support our truly independent journalism
By registering, you will also enjoy limited access to Premium articles, exclusive newsletters, commenting, and virtual events with our leading journalists
Already have an account? sign in