Edward Snowden: David Petraeus disclosed 'far more highly classified' secrets than me
Petreaus is considered a leading contender for the role of Secretary of State in the Trump administration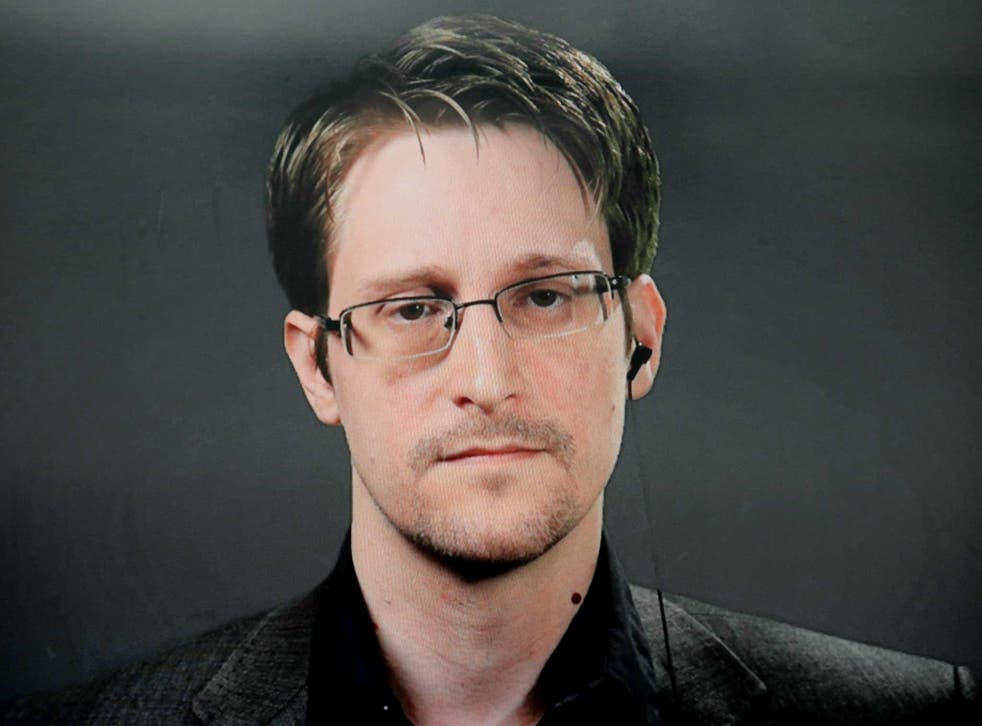 It has become increasingly rare for Edward Snowden to give interviews in the flesh. Instead, the exiled NSA whistleblower often takes the guise of a Snowbot - a bizarre £11,600 telepresence robot device which allows you to make video calls to a screen on remote control wheels.
But, in a rare move, Snowden has now given a televised interview from Moscow. In the face-to-face discussion, Snowden took aim at the former CIA Director General David Petraeus who is considered a leading contender for the role of Secretary of State in the Trump administration.
Speaking to Yahoo Global News Anchor Katie Couric, Snowden claimed that Petraeus had disclosed information that was "far more highly classified" than he had ever released yet had managed to avoid spending any prison time.
Petraeus, a former US army general, resigned from the agency in November 2012 after the FBI discovered he had had an extra-marital affair with his biographer, Paula Broadwell. Last year, he accepted a plea agreement in which he admitted sharing classified documents. He also pleaded guilty to a misdemeanor charge for mishandling classified information.
Talking about the type of plea bargain he might accept for his decision to leak classified information to members of the media, Snowden referred to the case of Petraeus.
President Donald Trump life in pictures

Show all 16
"Perhaps the best-known case in recent history here is Gen Petraeus - who shared information that was far more highly classified than I ever did with journalists," Snowden said.
"And he shared this information not with the public for their benefit, but with his biographer and lover for personal benefit - conversations that had information, detailed information, about military special-access programs, that's classified above top secret, conversations with the president and so on."
"When the government came after him, they charged him with a misdemeanor. He never spent a single day in jail, despite the type of classified information he exposed".
Snowden suggested that the case of Petraeus was evidence there was a "two-tier system" in the US justice system where those connected to government get off more easily.
"We have a two-tiered system of justice in the United States, where people who are either well-connected to government or they have access to an incredible amount of resources get very light punishments."
Petraeus met with the President-elect at Trump Tower last Monday, with Donald Trump tweeting that he was "very impressed" with the possible candidate for the most prominent post in his cabinet.
Petraeus, a four-star general, led US forces in Iraq and Afghanistan before being hit with a scandal. He admitted to a similar kind of crime Mr Trump attempted to accuse Hillary Clinton of during the presidential campaign.
On Sunday, Petraeus said he made a "serious mistake" five years ago. He said he recognised and apologised for it at the time and had learned from what had happened.
Join our new commenting forum
Join thought-provoking conversations, follow other Independent readers and see their replies