Edward Snowden's extradition lawsuit is rejected by Norway's Supreme Court
In April, the 33-year-old took the country to court in an attempt to secure free passage to Norway so he could receive an award for free speech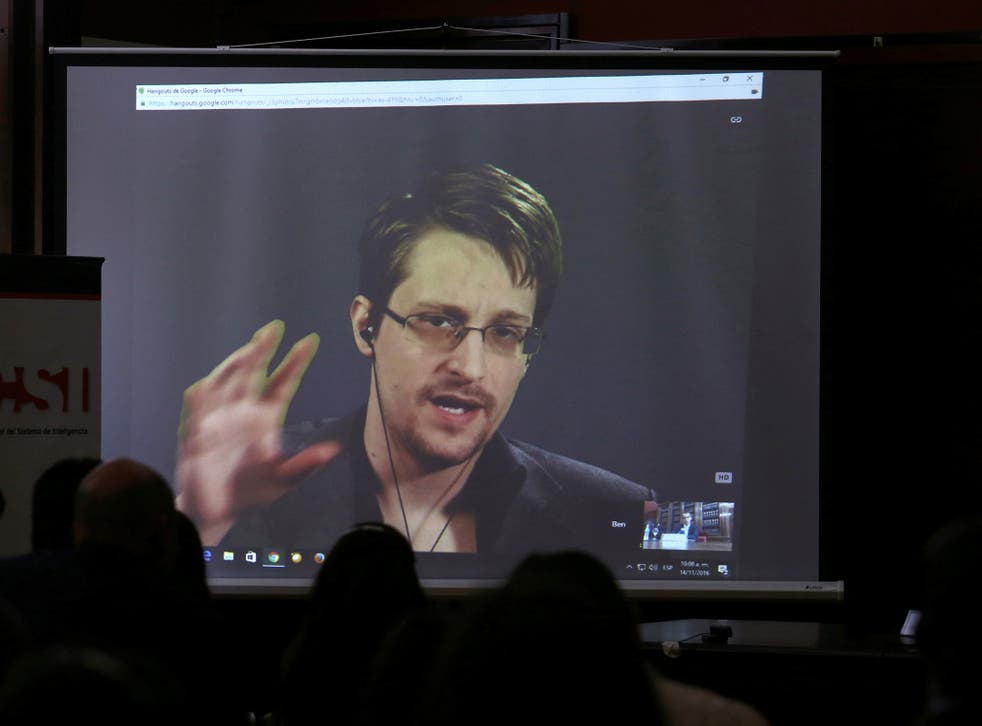 Norway's Supreme Court has rejected Edward Snowden's attempt to win free passage to visit the country and receive an award for free speech.
Mr Snowden, who currently resides in Russia, copied and leaked thousands of classified NSA documents in 2013, revealing the scale of US government surveillance after the 9/11 attacks.
In April, the 33-year-old took Norway to court in an attempt secure free passage, through Oslo's District Court, an appeals court and finally the country's Supreme Court.
But the court ruled that Norway's Justice Ministry could not be forced to make a decision in advance regarding whether or not they would extradite Snowden to the US.
Mr Snowden is wanted by his home country to face trial on charges brought under the 1917 Espionage Act.
President Barack Obama has stated he will not give the former CIA employee and NSA contractor a presidential pardon unless he appears in court.
Mr Obama told the German newspaper Der Spiegel: "I can't pardon somebody who hasn't gone before a court and presented themselves.
"So that's not something that I would comment on at this point.
"I think that Mr Snowden raised some legitimate concerns. How he did it was something that did not follow the procedures and practices of our intelligence community."
Edward Snowden comments on Donald Trump's election victory
President-elect Donald Trump has promised to step up efforts to arrest the whistleblower - something Mr Snowden has said he is not worrying about.
Mr Snowden said: "I don't care. The reality here is that yes, Donald Trump has appointed a new director of the Central Intelligence Agency who uses me as a specific example to say that, look, dissidents should be put to death.
"But if I get hit by a bus, or a drone, or dropped off an airplane tomorrow, you know what?
"It doesn't actually matter that much to me, because I believe in the decisions that I've already made."
Join our new commenting forum
Join thought-provoking conversations, follow other Independent readers and see their replies