Barack Obama will not pardon Edward Snowden unless he goes to court – while Trump's CIA pick wants him executed
The NSA whistleblower has asked for clemency in recent months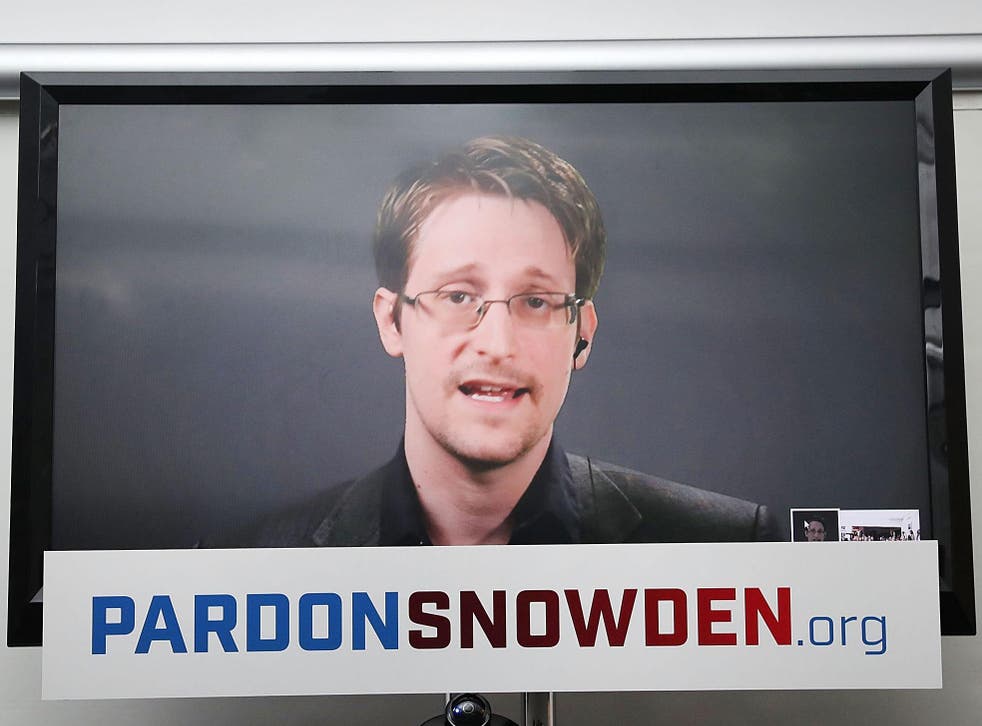 There is very little chance President Barack Obama will pardon Edward Snowden before his final term is up – leaving his fate to an unforgiving Trump administration and an incoming CIA director who had called for his execution.
Mr Snowden has lived in Russia since he leaked documents revealing a secret surveillance programme helmed by the National Security Agency in cooperation with major telecommunications companies. The Department of Justice charged Mr Snowden with two counts of violating the Espionage Act of 1917.
Numerous advocates have called for Mr Obama to pardon Mr Snowden following a federal judge's ruling that the collection of metadata without the knowledge of Americans under surveillance was unconstitutional.
Edward Snowden comments on Donald Trump's election victory
"I can't pardon somebody who hasn't gone before a court and presented themselves," Mr Obama told the German magazine Der Spiegel in an interview published Friday, "so that's not something that I would comment on at this point."
He continued: "I think that Mr Snowden raised some legitimate concerns. How he did it was something that did not follow the procedures and practices of our intelligence community."
But according to a Supreme Court decision in 1886, while president Mr Obama certainly has the right to pardon Mr Snowden.
The ruling reads: "The power of pardon conferred by the Constitution upon the President is unlimited except in cases of impeachment. It extends to every offence known to the law, and may be exercised at any time after its commission, either before legal proceedings are taken or during their pendency, or after conviction and judgment."
Governmental surveillance

Show all 8
Mr Obama's suggestion that Mr Snowden present himself before a court was significantly more measured than that of Kansas congressman Mike Pompeo – Donald Trump's nominee for director of the Central Intelligence Agency – who said "that traitor Edward Snowden" deserved the death penalty for his whistleblowing.
"He should be brought back from Russia and given due process," Mr Pompeo told C-Span in February, "and I think the proper outcome would that he would be given a death sentence for having put friends of mine, friends of yours, who served in the military today, at enormous risk, because of the information he stole and then released to foreign powers."
Civil rights advocates have spoken out against Mr Pompeo's appointment, addressing his positions on government surveillance and maintaining the Guantanamo Bay military prison in Cuba.
"Congressman Pompeo's positions on bulk surveillance and Guantanamo Bay … raise serious civil liberties concerns about privacy and due process," the ACLU said in a statement. "These positions and others merit serious public scrutiny through a confirmation process.
"His positions on mass surveillance have been rejected by federal courts and have been the subject of several lawsuits filed by the ACLU."
For his part, Mr Snowden made the moral case for a presidential pardon in September.
"Yes, there are laws on the books that say one thing, but that is perhaps why the pardon power exists – for the exceptions, for the things that may seem unlawful in letters on a page but when we look at them morally, when we look at them ethically, when we look at the results, it seems these were necessary things, these were vital things," he told The Guardian.
"I think when people look at the calculations of benefit, it is clear that in the wake of 2013 the laws of our nation changed. The [US] Congress, the courts, and the president all changed their policies as a result of these disclosures.
"At the same time, there has never been any public evidence that any individual came to harm as a result."
Register for free to continue reading
Registration is a free and easy way to support our truly independent journalism
By registering, you will also enjoy limited access to Premium articles, exclusive newsletters, commenting, and virtual events with our leading journalists
Already have an account? sign in
Register for free to continue reading
Registration is a free and easy way to support our truly independent journalism
By registering, you will also enjoy limited access to Premium articles, exclusive newsletters, commenting, and virtual events with our leading journalists
Already have an account? sign in