Elie Wiesel: Holocaust survivor and winner of the Nobel Peace Prize dies aged 87
The 87-year-old academic and writer died in Connecticut in the United States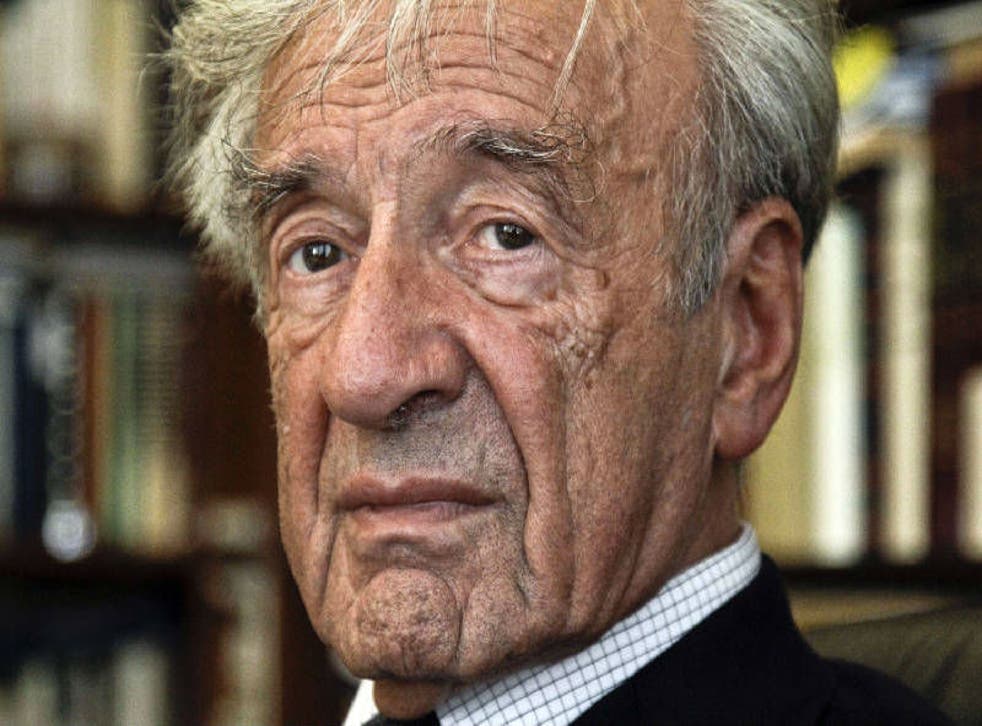 Elie Wiesel, a Holocaust survivor and winner of the Nobel Peace Prize who wrote about his experiences as a prisoner in three concentration camps, has died at the age of 87.
The American Romanian-born Jewish writer, academic and political activist, died on Saturday in Connecticut. The laureate wrote a total of 57 books, most famously Night, based on his experience as a prisoner in Auschwitz, Buna and Buchenwald concentration camps. Following a private ceremony on Sunday at a synagogue in New York city, he was then buried at the Sharon Gardens cemetery in Valhalla
"Elie Wiesel was one of the great moral voices of our time, and in many ways, the conscience of the world." said Barack Obama, who led global tributes. "He raised his voice, not just against antisemitism but against hatred, bigotry and intolerance in all its forms."
In 1986, Wiesel won the Nobel Peace Prize for what the Norwegian Nobel Committee called his "practical work in the cause of peace...atonement and human dignity" to humanity.
In response to Wiesel's passing, World Jewish Congress President Ronald Lauder called the author "a beacon of light" and said the Jewish world owed him "an enormous debt of gratitude."
"Elie Wiesel was more than a revered writer," Mr Lauder told reporters. "He was also a teacher for many of us. He taught us about the horrors of Auschwitz. He taught us about Judaism, about Israel, and about not being silent in the face of injustice."
Notable deaths in 2016

Show all 42
Wiesel's death was first reported by the Israeli newspaper Haaretz, which recalled that in 2006, Oprah Winfrey selected a new translation of Night by Wiesel's wife, Marion, for her book club, helping to push the book to a top spot on the New York Times' best-seller list. The book is now available in 30 languages.
It said that Night would form the first part of Holocaust memoir trilogy that would include Dawn and Day.
In 1955, Wiesel moved to New York to cover the United Nations as journalist. During his time in the city he was hit by a taxi, requiring a prolonged convalescence in the hospital. Following his recovery, Wiesel applied for permanent residency and in 1963 became a US citizen, the newspaper said.
He met his wife, divorced Austrian Holocaust survivor Marion Rose, in New York. They married in Jerusalem in 1969 and she served as the English translator for Wiesel's subsequent books.
It also recalled how in 1978, US President Jimmy Carter appointed him as chairman of the Presidential Commission on the Holocaust - later renamed the US Holocaust Memorial Council - a role in which he served until 1986.
It said that in that capacity, Wiesel became a major, driving force behind the establishment of the US Holocaust Memorial Museum in Washington. His words - "For the dead and the living, we must bear witness" - are engraved in stone at the entrance to the museum.