Emma Watson: Speaking out about feminism opened a 'Pandora's Box' of threats and criticism, actress reveals
The last two years have been a baptism of fire to say the least, I learned just how little I know and also how much. It was my scary first step as an activist, a word I never imagined I would use to describe myself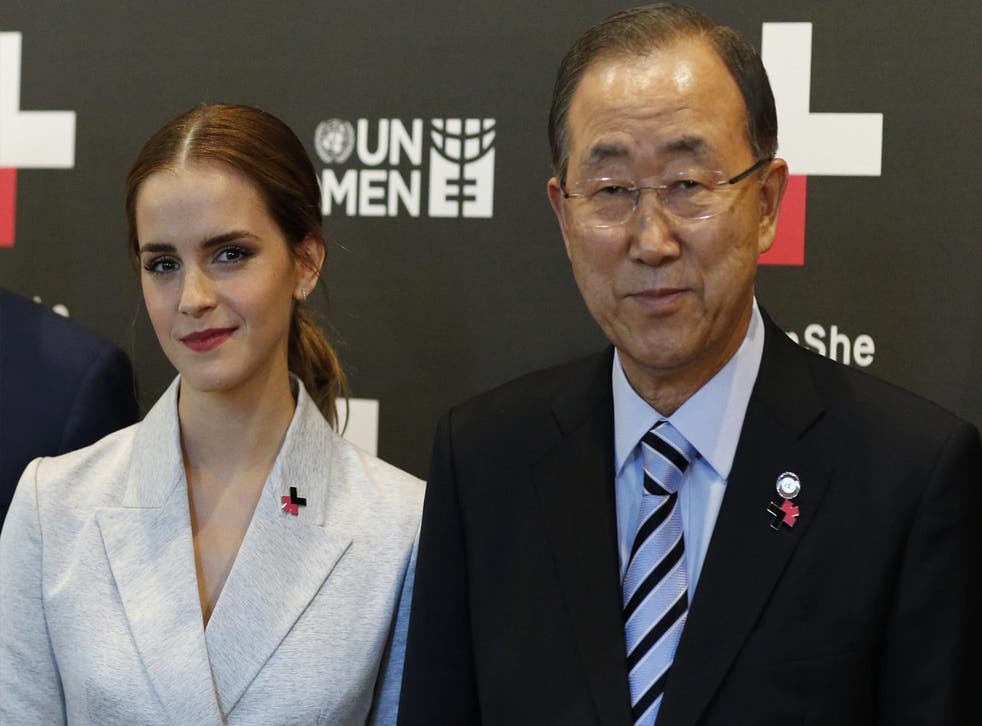 Emma Watson says she is helping to build the feminist movement into an "unstoppable current" and has launched her own international project aimed at challenging gender stereotypes "from the ground up".
The actor has chosen nine activists from countries including Jordan, Angola and Albania to be the first recipients of a new Emma Watson Scholarship, set up with the global youth forum One Young World.
Introducing the project at One Young World's 2016 Summit in Ottawa, Ms Watson said she had experienced a "baptism of fire" since putting herself forward as a gender equality activist.
Reflecting on the response she has received since launching her HeForShe gender equality solidarity movement at the United Nations headquarters in New York two years ago, she said: "My best hopes and my worst fears were confirmed all at once. I had opened a Pandora's Box to a standing ovation and almost simultaneously to a level of critique I had never experienced in my life and the beginning of a series of threats."
Ms Watson, who will play Belle in the upcoming Disney movie Beauty and The Beast said her developing role as a gender equality activist had been "scary". She said: "The last two years have been a baptism of fire to say the least, I learned just how little I know and also how much. It was my scary first step as an activist, a word I never imagined I would use to describe myself."
But she had no regrets. "For the first time in my life I have found a sisterhood, a brotherhood, however you want to describe it, I have found my tribe."
Ms Watson stressed the importance of gender equality in many areas of life. "We, the entire spectrum of the feminist movement, are building an unstoppable current for which we need ripples of hope from every age, ability, walk of life, from every female experience," she said to applause. "I feel gender equality is as important as any of the other goals that we are here to discuss and actually if anything it's even more important because it intersects with every single other issue that we face."
Addressing 1,300 young leaders from more than 190 countries, she said: "We all have feminine and masculine energies, be honest. And both forces need to be lifted up, respected. We need to work together in order to make the world go round."
Describing her pleasure at being able to bring to Ottawa a diverse group of gender equality campaigners, she said she felt a strong connection to the causes they were fighting. "There was so much overlap with the things that I had been thinking about and struggling with," she said.
The selection process had unearthed "people from such disparate experiences and communities that I have found that I have something in common with," she said. "A community of artists, spiritual teachers, dreamers, thinkers, doers who work together and support each other."
The scholars chosen by Ms Watson include Jamaica's Aminka Belvitt, founder of the ForUsGirls leadership initiative for marginalised young women, and Eldine Chilembo Glees, who is encouraging female participation in the male-dominated maritime sector in Angola, in which she works. Kina Khalifeh is the founder of SheFighter, an NGO teaching women self-defence in Jordan. Karen Ramirez is co-director of The Leadership Center, a college for women in Honduras. Malta-based Mina Tolu is the communications officer at Transgender Europe. Joannes Paulus Yimbesalu works for school children in Cameroon. Abhinav Khanal, from Nepal, is co-founder of Bean Voyage, which supports female coffee farmers around the world. Carlos Ernesto Cuinica focuses on gender equality and promoting sexual and reproductive health in Mozambique. And Vjola Thoma, from Albania, is founder of A Woman in Power, which empowers women and youths.
Ms Watson said she was "honoured" to have her name attached to the project.
The countries with anti-women laws

Show all 5
The youth leaders summit was opened by Canadian Prime Minister Justin Trudeau. The four-day event included political outbursts against Donald Trump from Sir Bob Geldof and Cher, both One Young World counsellors. Sir Bob described the Republican Presidential candidate as "a liar, fool and a racist" who "vomits his bile onto the disinherited of the United States". Cher, who was at the Summit to launch her new campaign for protecting animals in captivity, said that Trump had "awakened in my country...bigotry and mistrust". She called the billionaire politician an "asshole".
Oscar-winning producer Jon Landau told the Summit that "making movies is about more than entertainment". In an interview, he revealed hopes that the franchise for Avatar, which he made with James Cameron, could run to "3, 4, 5" films.
One Young World announced that it would be holding its next summit in Bogota, Colombia.
Register for free to continue reading
Registration is a free and easy way to support our truly independent journalism
By registering, you will also enjoy limited access to Premium articles, exclusive newsletters, commenting, and virtual events with our leading journalists
Already have an account? sign in
Register for free to continue reading
Registration is a free and easy way to support our truly independent journalism
By registering, you will also enjoy limited access to Premium articles, exclusive newsletters, commenting, and virtual events with our leading journalists
Already have an account? sign in
Join our new commenting forum
Join thought-provoking conversations, follow other Independent readers and see their replies