Emma Watson recalls photographers lying down on the floor to take pictures up her skirt on her 18th birthday
'If they published the photographs 24 hours earlier they would have been illegal'
Olivia Blair
Thursday 10 March 2016 10:35 Comments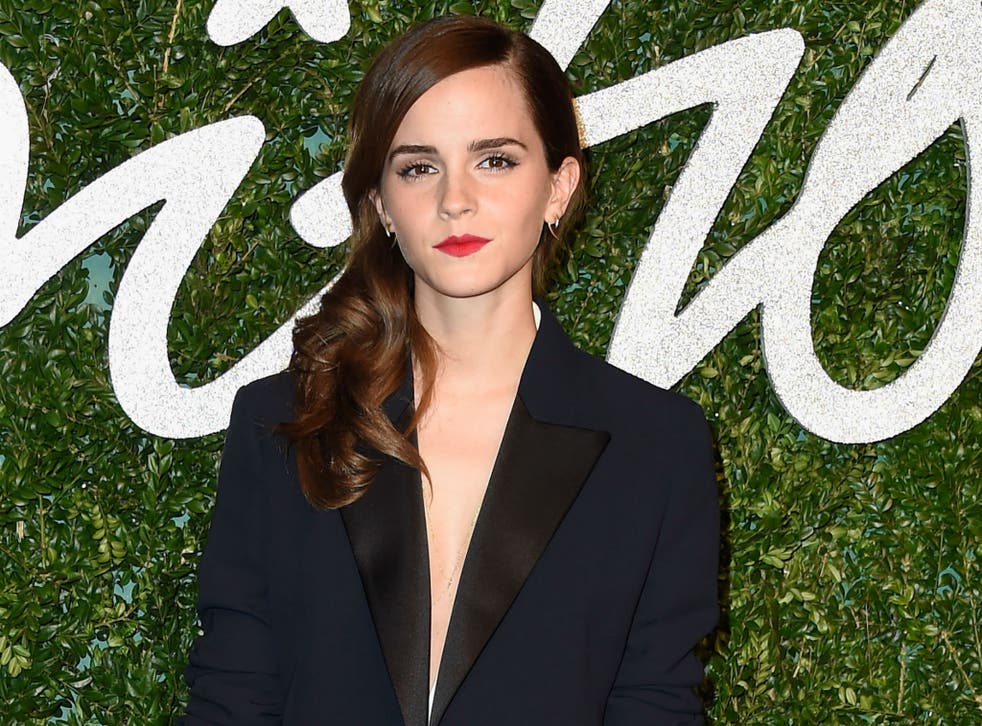 Emma Watson recently announced she is taking a year-long break from acting to focus on personal growth and feminist campaigning.
Less than a month later, Watson has already got the ball rolling by calling for feminist alternatives to pornography, addressing how pervasive everyday sexism is and now highlighting a particularly disturbing event that overshadowed her 18th birthday.
The feminist campaigner was speaking in New York to launch HeForShe Arts Week, which will see gender equality promoted in art venues across the US city. HeForShe is the initiative Watson launched with the UN in 2014 when she called on men to help in the fight for gender equality.
During a conversation with Forest Whitaker, Watson discussed the discrimination she has been subject to by entertainment media and tabloids in contrast to her male co-stars. She recalled the harassment she faced from paparazzi trying to get 'up-skirt' shots from the moment she turned 18 and highlighted the irony that if she'd have been approached in such a way just a day earlier it would have been illegal.
Feminist quotes from the icons to inspire you

Show all 22
"I remember on my 18th birthday I came out of my 18th birthday party and photographers laid down on the pavement and took photographs up my skirt, which were then published on the front of the English tabloids the next morning," she said. "If they published the photographs 24 hours earlier they would have been illegal, but because I had just turned 18 they were legal.

"Obviously Dan [Radcliffe] and Rupert [Grint], who were my male co-stars, don't wear skirts but I think that's just one example of how my transition to womanhood was dealt very differently by the tabloid press than it was for my male colleagues."
Emma Watson asks Malala Yousafzai about feminism
The actress recently spoke to Esquire magazine about the experiences of sexual harassment she's faced, stressing that they're not rare occurrences and most women actually face them.
"I've had my arse slapped as I've left a room. I've felt scared walking home. I've had people following me," she explained. "I don't talk about these experiences much, because coming from me they'll sound like a huge deal and I don't want this to be about me, but most women I know have experienced it and worse… this is unfortunately how it is. It's so much more pervasive than we acknowledge. It shouldn't be an acceptable fact of life that women should be afraid."
Register for free to continue reading
Registration is a free and easy way to support our truly independent journalism
By registering, you will also enjoy limited access to Premium articles, exclusive newsletters, commenting, and virtual events with our leading journalists
Already have an account? sign in
Join our new commenting forum
Join thought-provoking conversations, follow other Independent readers and see their replies