Erica Jong profile: 'Fear of Flying' author is unzipped, unabashed and unrepentant
The author of 'Fear of Flying' has made a career of busting taboos – no matter who gets caught in the crossfire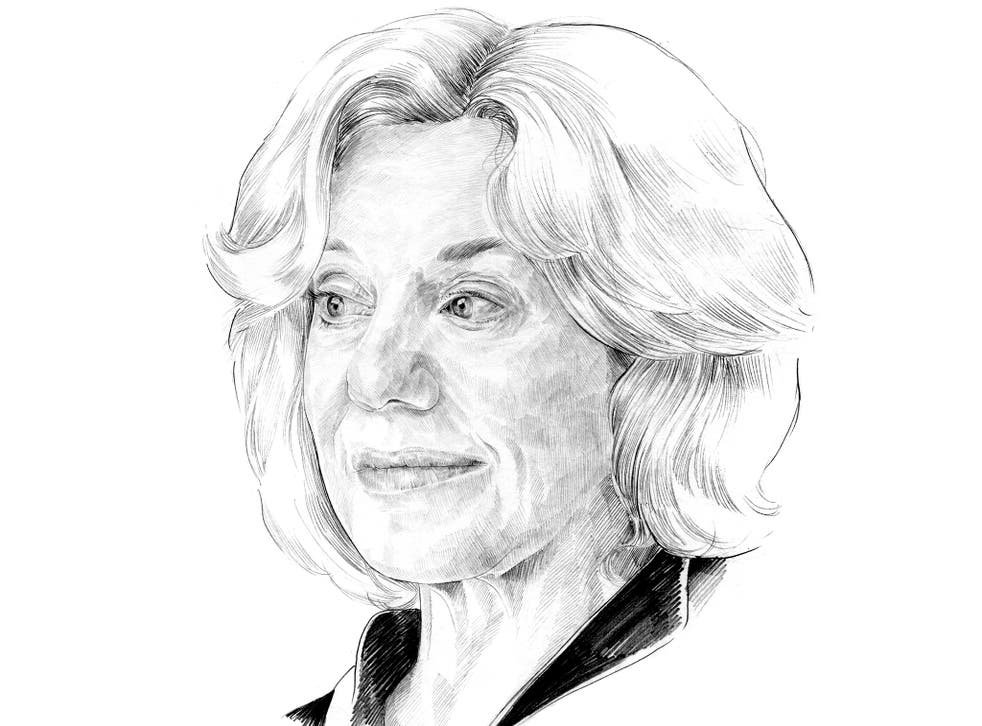 In 1973, in her debut novel Fear of Flying, Erica Jong did something no woman had previously done. She wrote about wanting sex for its own sake, with no preamble, no consequences, no romantic backstory to justify it, perhaps with a stranger on a train. She called it the "zipless fuck".
Her novel thrilled a generation of young women brought up on traditional ideas of femininity (sit around looking good and behaving nicely until some man turns up to claim you) who were suddenly faced with the untold possibilities created by the contraceptive pill.
Fear of Flying had an impact comparable to that of Fifty Shades of Grey, except that Isadora Wing, Jong's heroine, wasn't bartering her virginity for designer brands. She was a married woman whose husband was boring in bed and she took it upon herself to set off in search of more exciting sex. The writing was also much better: witty, erudite, gutsy. Fear of Flying confirmed its readers' hopes that women are hungry for sex while flattering them with its literary merit; reviewers likened it to J D Salinger's The Catcher in the Rye and Philip Roth's Portnoy's Complaint.
This month, Jong publishes her ninth novel, Fear of Dying. It is not only the title that refers back to her stunning debut. Her latest heroine, 60-year-old Vanessa Wonderman, looks for adulterous sex on a website called zipless.com. Her best friend is Isadora Wing. Is this a witty, postmodern joke with her readers? Or a defensive harking back to that early, never-quite-matched sensation?
Erica Jong was born in New York and grew up on the Upper West Side, the middle of three daughters. Her father, Seymour Mann, was a musician turned successful businessman; her mother, Eda Mirsky, who had trained as an artist, felt she had been denied oppportunities that would have come to a similarly talented man. "My mother's frustrations powered both my feminism and my writing," Jong has said. "But much of the power came out of my anger and my competition: my desire to outdo her, my hatred of her capitulation to her femaleness, my desire to be different because I feared I was too much like her."
The desperation for a life different from one's mother spoke to her readers (Cosmopolitan had recently been revamped under Helen Gurley Brown; Germaine Greer had published The Female Eunuch the previous year) even if no one was completely sure where exactly it was leading. Aaron Asher, her publisher, initially told her to get rid of the phrase "zipless fuck", on the grounds that it didn't mean anything. According to Jong, she replied: "I don't know what it means, but I'm a poet and I coin things."
A former student of English literature at Barnard and Columbia universities, she had already published two books of poetry when Fear of Flying came out. She would go on to produce five more collections of poems (a sixth is on its way), although she has claimed since that she was shunned by the poetry establishment once she published her novel. "I became too famous. They were jealous."
The zipless fuck is a fantasy. Isadora Wing, like the heroines of her subsequent novels, looks to adultery for excitement, but the reality mostly turns out to be banal, characterised by unappealing toenails and impotence. In the mid-1970s, though, it was news to many that women had fantasies about sex for its own sake; and that, plus the boisterous energy of Jong's writing, its cleverness, confidence and candour, was enough to ensure that Fear of Flying sold more than 27 million copies and was translated into 43 languages. It is still in print.
The candour has not been uncontroversial. Jong has a habit of blurring the boundaries between fact and fiction in ways that can be uncomfortable for people in her life. Isadora Wing is a blond Jewish American married to a Chinese American psychiatrist, just like Jong. Isadora, also like Jong, has a sister married to a Lebanese man, who crawls into her bed and asks her to perform fellatio. Jong's sister, Suzanna Daou, complained in 2009 about the impact this had had on her life. "I forgive her for everything, except writing that my husband crawled into her bed, which he didn't, and asked her to perform fellatio, which he didn't," she said. "A lot of nastiness went into that book."
Jong dismissed these objections: "Every intelligent family has an insane member." But if the story was true, it was a breathtakingly cruel way to tell her sister. And if it wasn't, it was still breathtakingly cruel – as it was to call the chapter "Arabs and Other Animals".
The sense that anything is fair game for Jong's writing has hung like a cloud over appreciations of her work. In her 2006 memoir, Seducing the Demon: Writing for My Life, she described her affair with Martha Stewart's then-husband: not just its physical aspects, which must have been painful enough for Stewart, but also the things he said about her when he and Jong were together.
She is still at it: at the start of Fear of Dying, Vanessa Wonderman feels bereft and frustrated because her husband's aortic aneurysm has left him with erectile dysfunction. This is the condition that Jong's own husband, Kenneth David Burrows, has had. Vanessa's daughter is treated for drug addiction, as was Jong's daughter Molly, who has not read Fear of Dying and doesn't plan to. "I don't read her books," she says. "For my mental health, it's probably best not to."
Jong is unabashed by the objections that she plays fast and loose with the details of the private lives of people she might reasonably be expected to protect, suggesting that the criticism is anti-feminist: "I have lived as I chose, married, divorced, remarried, divorced, remarried and divorced again – and, still worse, dared to write about my ex-husbands!"
This last, she says, is seen as her greatest transgression. "It's nothing more or less than the fate of rebellious women. They used to stone us in the marketplace. In a way, they still do."
Perhaps, but a man who divulged caustic secrets about his ex-lovers and family members for the sake of his career (even if that career is writing, for which Jong seems to think exceptions should be made) might also be thought to be acting in poor taste.
Jong's greatest subject is herself. The characters in her novels with whom we are asked to sympathise are all projections of her; the rest are there for them to play off. While this might be a limiting quality in a novelist, many would argue passionately that she has illuminated women's lives. Turning her attention now to older women, she rehashes many of her own experiences of the past 10 years: the illness and death of parents, becoming a grandmother, the desire and the pressure to go on looking good, the continued need for physical intimacy.
None of her conclusions is sensational: it's no news that grandmothers have sex sometimes, that yoga is good for you or that watching your parents die makes you feel wretched for them and afraid for yourself. But, as ever, there is no shortage of chutzpah and brio in the way she draws them.
Erica Jong: A life in brief
Born: 26 March 1942, New York.
Family: Middle daughter of businessman Seymour Mann and artist Eda Mirsky. Married to fourth husband Kenneth Burrows, a lawyer. She has one daughter.
Education: English degree from Barnard College; 18th-century English literature MA, Columbia University.
Career: Written more than 21 fiction and non-fiction books plus poetry. Her first novel, Fear of Flying, published in 1973; her ninth, Fear of Dying, last month.
Join our new commenting forum
Join thought-provoking conversations, follow other Independent readers and see their replies