​Essena O'Neill: Teenage awakening or genius marketing?
Essena O'Neill was a star of Instagram until she quit the life of 'contrived perfection' to launch a website. Gillian Orr investigates
Gillian Orr
Tuesday 03 November 2015 20:38 Comments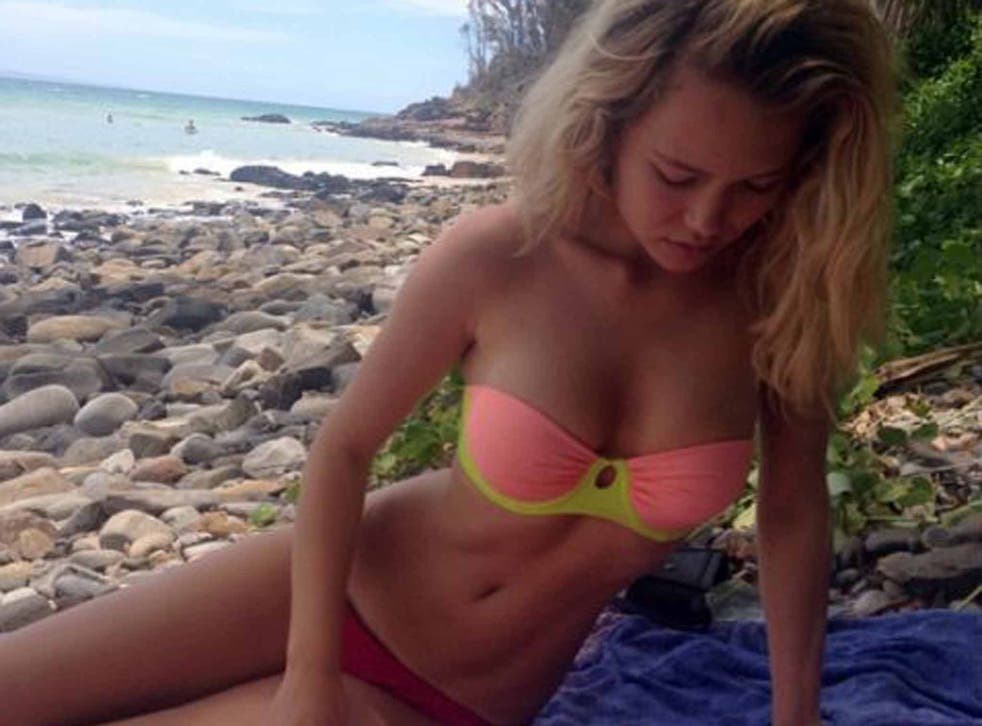 With an Instagram feed filled with bikini selfies, beautiful beaches and, of course, smashed avocados, Essena O'Neill is just one of the thousands of users of the social media platform who peddles a sun-soaked aspirational life. And with over 600,000 followers she is certainly one of its most successful. Rewarded financially for her Valencia-filtered existence, O'Neill could command up to 1,000 Australian dollars (£465) for endorsing a product in one of her posts. She also boasts 200,000 followers on YouTube and Tumblr and 60,000 on Snapchat. Not bad for a schoolgirl from Queensland.
But now the 18-year-old Australian has had a crisis of conscience. Uploading a tearful 17‑minute video to YouTube, O'Neil has sworn off social media, calling it "contrived perfection made to get attention" and saying she had spent the last few years "living in a screen wishing people would value [her]".
Quitting all platforms except for Instagram, O'Neill has deleted over 2,000 of her pictures on the site and has edited the captions on the remaining ones to give a more realistic portrayal of her so-called fabulous life.
Accompanying a shot of her studying by the pool in a two-piece now reads: "Stomach sucked in, strategic pose, pushed up boobs. I just want younger girls to know this isn't candid life, or cool or inspirational."
Elsewhere she shares what she was paid for wearing certain dresses and lipsticks, how long it actually took her to get ready, and just how many times she made her poor little sister take the shot until she was satisfied with the outcome (sometimes 100).
Blogger video banned for being an advert
Now O'Neill has started a new website, Let's Be Game Changers, which is "aimed to inspire constant questioning". To avoid narcissism, there will be a noticeable absence of numbers of likes, views or subscribers. Her first post encouraged readers to go a week without social media and she recommended everyone read Eckhart Tolle's The Power of Now. Other topics covered will include "veganism, creative imagery with purpose, poems, writing, [and] interviews with people that inspire". As of Tuesday at lunchtime, the website had crashed due to high demand, most of which has been created by the fuss caused from her dramatic exit of social media.
So what exactly is going on here? A genuine change of heart or a genius stroke of marketing for her new website which, presumably, will rake in way more cash than sponsored Instagram posts ever could? Some have pointed out that if she was really done with it all, she would have removed herself from the internet entirely and this was a way to have her ego massaged on a less superficial level.
Besides, isn't Instagram all about presenting the best version of your life anyway? Who wants pictures of people waiting for the bus or doing the weekly shop? Is a post of someone sipping a pina colada at sunset really any different than a framed photograph on a mantelpiece of smiling siblings when they actually spent the entire time arguing at the family function where it was taken?
Young YouTube vlogging stars

Show all 6
And you'd have to be pretty naïve in this day and age to think that anyone with a considerable number of followers isn't financially rewarded for plugging everything from clothes to herbal tea to morning-sickness medicine (see Kim Kardashian).
Having said that, people – especially teenagers – are affected by this sort of stuff. A recent study from the University of Missouri, published in the journal Computers in Human Behaviour, found that increased usage of social media results in greater feelings of jealousy and, in turn, depression.
So whatever O'Neill's intentions are, perhaps we should be applauding someone for pulling back the curtain and owning up to the lie they've been telling for the last few years. I had just assumed that everyone already knew that was what Instagram was all about.
Register for free to continue reading
Registration is a free and easy way to support our truly independent journalism
By registering, you will also enjoy limited access to Premium articles, exclusive newsletters, commenting, and virtual events with our leading journalists
Already have an account? sign in
Join our new commenting forum
Join thought-provoking conversations, follow other Independent readers and see their replies