Everybody looks bad in Megyn Kelly's Donald Trump debate revelation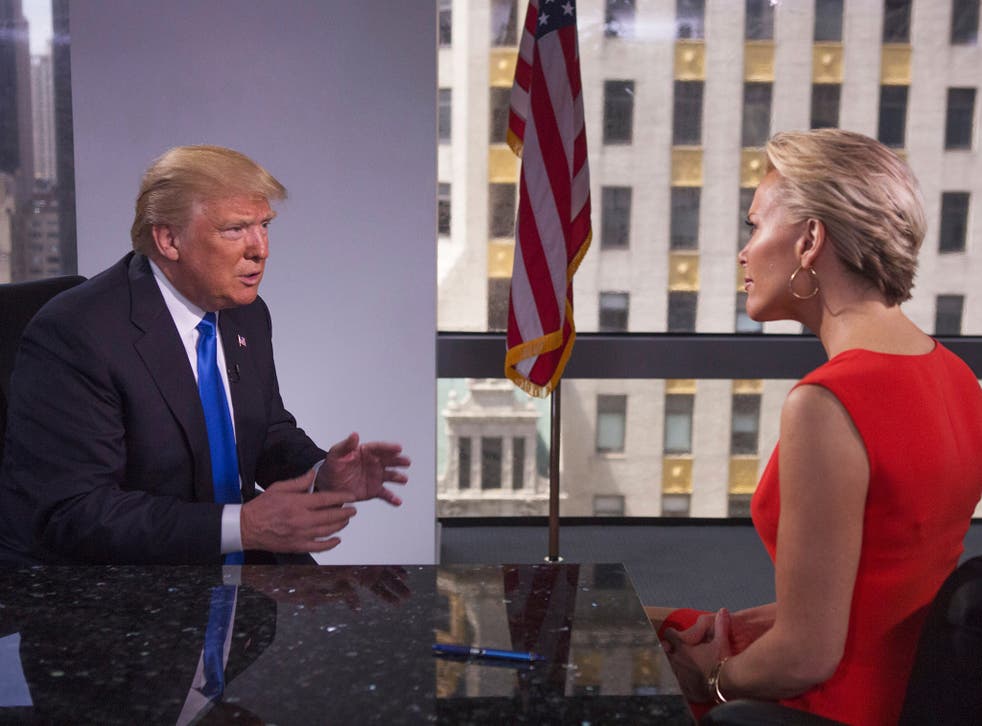 Megyn Kelly writes in her forthcoming memoir that someone told Donald Trump in advance of the first Republican primary debate last year that she would begin with "a very pointed question directed at him."
The Fox News anchor does not say Trump knew the wording of the question — a point she reinforced on Twitter on Thursday night — but her book alleges that the president-elect at least knew the nature of her memorable opening inquiry about his temperament and the many nasty things he has said about women.
Kelly's charge makes Trump look like a hypocrite. Late in the campaign, he slammed Hillary Clinton for accepting debate intel from Donna Brazile, the interim chair of the Democratic National Committee who leaked questions during the primary, when she was a commentator on CNN.
World reaction to President Trump: In pictures

Show all 29
"What would happen to me if I did that?" Trump said at an October rally in Michigan. "Electric chair, I think. The electric chair. If I did that, can you imagine?"
According to Kelly, Trump actually did do that — or something close to it.
But Kelly's revelation does not reflect well on her, either. On the day that Trump made his electric chair comment, Kelly made the same point on her prime-time show.
"Can you imagine if this were a Republican who had been fed a question by Fox News?" she said. "You know, the different reaction we'd be seeing in the media?"
In a vacuum, Kelly's question was a reasonable one. While the media swiftly and strongly condemned Brazile's improper sharing of debate questions, Clinton mostly got a pass. I happen to think that is because journalists know that just about any candidate would take every advantage she could get. But it is fine to wonder whether a Republican candidate would have received more criticism from the press.
The trouble is that Kelly floated the scenario of a Republican in Clinton's shoes as a hypothetical to suggest the media is guilty of liberal bias when she knew that Trump actually had been in Clinton's shoes before the first GOP debate. And Trump, like Clinton, seemed perfectly happy to use knowledge about a question to which he should not have been privy.
If Kelly had wanted to see whether the press would treat Clinton and Trump equally, she could have reported the leak involving her own question earlier. Instead, she saved it for a book published after Election Day.
Copyright: Washington Post
Join our new commenting forum
Join thought-provoking conversations, follow other Independent readers and see their replies