Fans say retweets from the likes of Taylor Swift and JK Rowling are 'more personal' than an autograph
Twitter 'allows [fans] to get to know artists as real people'
Adam Sherwin
Monday 14 September 2015 15:42 Comments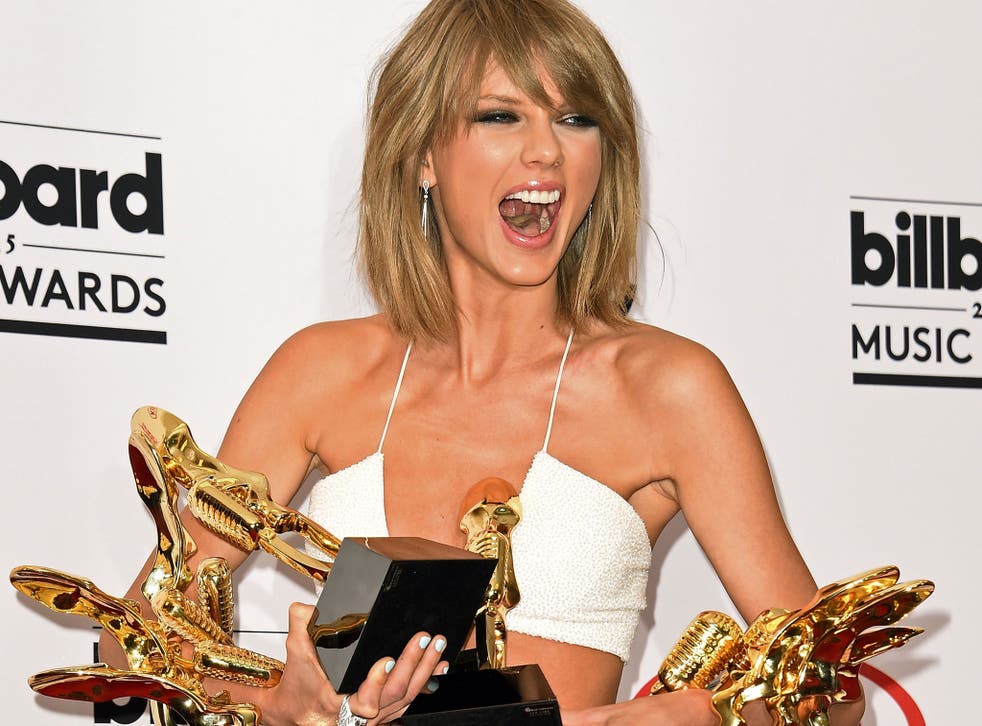 Once fans queued up for hours to receive a scribble from their idols. But now a retweet from a celebrity is more valued than a physical record of actually meeting your heroes, a survey has found.
A copy of The Beatles' Sgt. Pepper album, signed by all four members, sold for £200,000 two years ago.
But for a generation who earn cultural validation through social media, the acknowledgement that they exist via a retweet is seen as more valuable than an autograph book filled with signatures.
The cache of a retweet, seen by thousands of followers, is such that many are willingly to act as free marketing agents for celebrities who know how to use Twitter to activate their fanbase around a new release.
An online survey of music fans found that a retweet is just as appealing to Twitter users as an autograph (74% respectively). But fans went a step further to say that interaction on Twitter was better than an autograph because it made fans feel like the artist was taking a genuine interest in them.
Standing to attention: Fan armies

Show all 9
Twitter was the most favoured form of social media interaction with 60% saying it "allows them to get to know artists as real people." The platform is helping artists foster the illusion of an "authentic", unmediated and unrestricted relationship with fans.
Claudia, a 46 year-old Duran Duran fan who took part in the survey, now finds the idols of her teenage youth surprisingly accessible."I think I possibly prefer the connection on Twitter to actually seeing them in the flesh. When they are at the concert there are loads of girls but on Twitter if you get a tweet it's going to me and they are answering a question I have asked them, so it's more personal," she said.
"A re-tweet is better. With an autograph it's just a scribble but a re-tweet is more personal. They (the artist) have taken the time to read your tweet and re-tweet it out of a thousand."
She admitted: "I do see myself as a promoter, the Duran fan club in New York gave me a shout out for a photo. So I got a shout out from them and they certainly re-tweet photos that they haven't seen before. Now as I get more followers it's becoming more obsessive, in the way that I don't want to lose my followers."
Jo, 18, a fan of US pop-punk band All Time Low, said: "There is definitely a side of Twitter that is more obsessed about getting followed by their favourite band rather than going to the gigs."
"If you have followed a band from the beginning like I have All Time Low you see them grow and when they got their no 1 single for the first time and I felt like a proud mum."
"I've seen friends that have tweeted band members and have said 'were outside can you come and meet us'. That's how my friend met Patrick from Fall Out Boy - said they were outside and he said he would meet them and he did."
Twitter is a practical tool that can help emerging artists find an audience. Carl, 32, an electronic music fan, said: "When (rising club singer) Becky Hill was performing at the Parklife festival I tweeted her to ask if she would perform with Rudimental and she tweeted back the set list, because we got that involvement we went to Parklife to go and see her."
Dr John Curran, a cultural anthropologist, said: "The retweet is better than the autograph, it says 'we almost could share a beer together.' It's a gift and its adds to their cultural capital – 'Im a fan plus.'"
A spokesman for Twitter, which commissioned the survey, said: "Twitter offers an experience that's immediate, unrestricted and conversational and artists are already using the platform in creative ways that give them access to their fans in a way that is unavailable on other platforms.
"Digital culture changing the way we interact with our icons now that fans have direct access to their favourite singers and the selfie has become a staple of the red carpet. For many the retweet really is the new autograph."
Taylor Swift, JK Rowling and James Blunt talk to the fans:
Taylor Swift regularly doles out positive advice to her 63m Twitter followers but she also enjoys stalking her fans. The singer retweeted the most hysterical reactions to her song Out Of The Woods and shared fan interpretations of the dance in her Shake It Off video.
JK Rowling is happy to get into the trenches with trolls. She challenged a reader who couldn't envisage how Dumbledore could be gay and hit back at a hater who said her plea to help Syrian refugees was written by a "millionaire on her gold iphone." "I'd type a longer retort, but these diamond buttons really hurt my fingers," she replied.
James Blunt has earned a reputation for taking on all comers on Twitter. Told he had "an annoying face and a highly irritating voice", the singer replied "and no mortgage." When a critic said "my mom hates James Blunt" he responded: "Because I won't pay the child support?"
Register for free to continue reading
Registration is a free and easy way to support our truly independent journalism
By registering, you will also enjoy limited access to Premium articles, exclusive newsletters, commenting, and virtual events with our leading journalists
Already have an account? sign in
Join our new commenting forum
Join thought-provoking conversations, follow other Independent readers and see their replies