Gene Simmons on immigration: 'Learn to speak the goddamn language'
"If Siri can't understand you, you're in trouble," says the Kiss frontman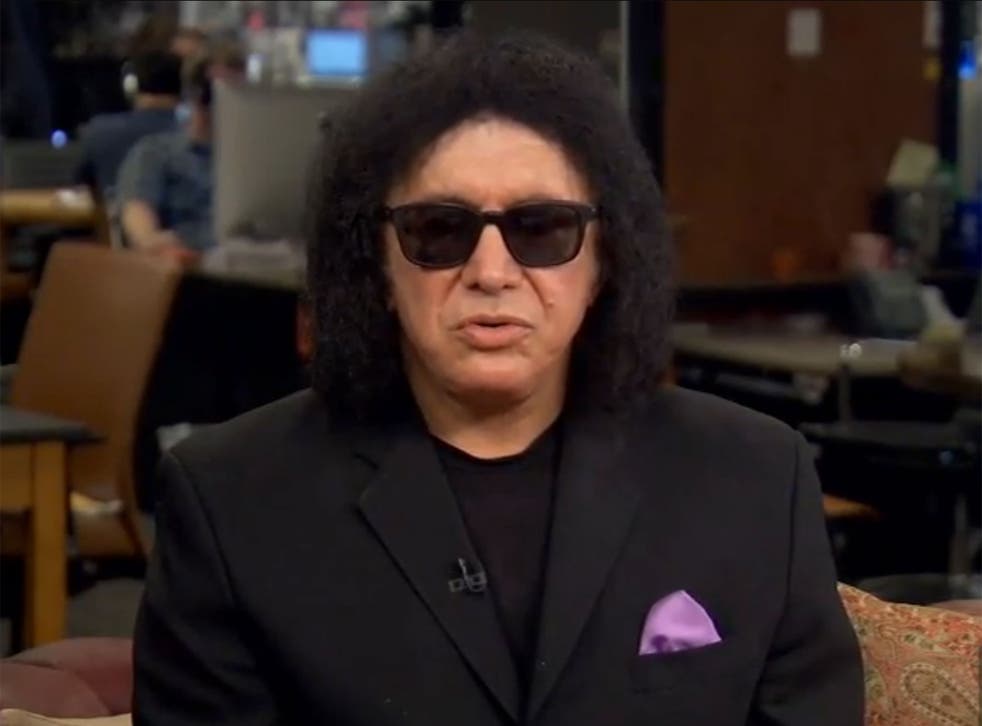 Gene Simmons says that immigrants should learn to speak English if they "want to unlock the keys to the kingdom".
The Kiss frontman was born in Israel and moved to New York with his mother when he was eight-years-old.
"I was welcomed by America and its people and given all the advantages of native-born children – which is astonishing when you think about it because in other countries they would have ground me up and put me in a can of dog food," said Simmons.
"In America, I could think what I wanted to think, do as I pleased and reach for the stars. In America, I've learned, you have an inferred judiciary duty to learn how to speak English.
"Get rid of your accent," he continued. "I did. Be a legal immigrant. I'm a legal immigrant. Come to the country, just buckle your knees a little bit, make an effort to learn about the culture, assimilate to the point that you can."
The musician - who speaks five languages - made it clear that having pride in one's background is positive, but a willingness to blend into American culture is also crucial.
"You're all proud of who you are where you come from… Great, whatever you're proud of - just tip your hat to America which is the melting pot and that makes it all possible," he told the Huffington Post. "Agree to one culture that we can all communicate with and then go off and speak Swahili and Farsi or whatever language you want to use."
The interviewer suggests that he has "opened a can of worms", but Simmons protests.
"I'm actually saying what needs to be said because the politically climate is bulls**t," he said. "You don't want to upset anyone by saying, 'Just learn goddamn English.'"
"As an immigrant, I'm telling you, 'learn to speak goddamn English.' It is the keys that will unlock the keys to the kingdom. If you make the effort then all the possibilities of this culture will open up for you and will give you all the rewards that I've gotten. Dress British, but think Yiddish. If you make the effort and when in Rome do as the Romans, the rewards are multiple times more."
He agreed with the interviewer that what he asks of immigrants isn't easy.
"It's difficult, but why should it be easy? How about this, if Siri can't understand you, you're in trouble," he said.
"Speak any language you damn well please, but learn English as well as a prerequisite if you want to have access to wealth. The more you to learn to speak English and the more you learn about American history, the more of an advantage you'll have in this culture."
Register for free to continue reading
Registration is a free and easy way to support our truly independent journalism
By registering, you will also enjoy limited access to Premium articles, exclusive newsletters, commenting, and virtual events with our leading journalists
Already have an account? sign in
Register for free to continue reading
Registration is a free and easy way to support our truly independent journalism
By registering, you will also enjoy limited access to Premium articles, exclusive newsletters, commenting, and virtual events with our leading journalists
Already have an account? sign in
Join our new commenting forum
Join thought-provoking conversations, follow other Independent readers and see their replies