Gene Wilder cause of death: Why the Willy Wonka actor chose to keep his Alzheimer's disease private
Actor's nephew said the family counts themselves lucky the illness never 'stole' Wilder's ability to recognise those closest to him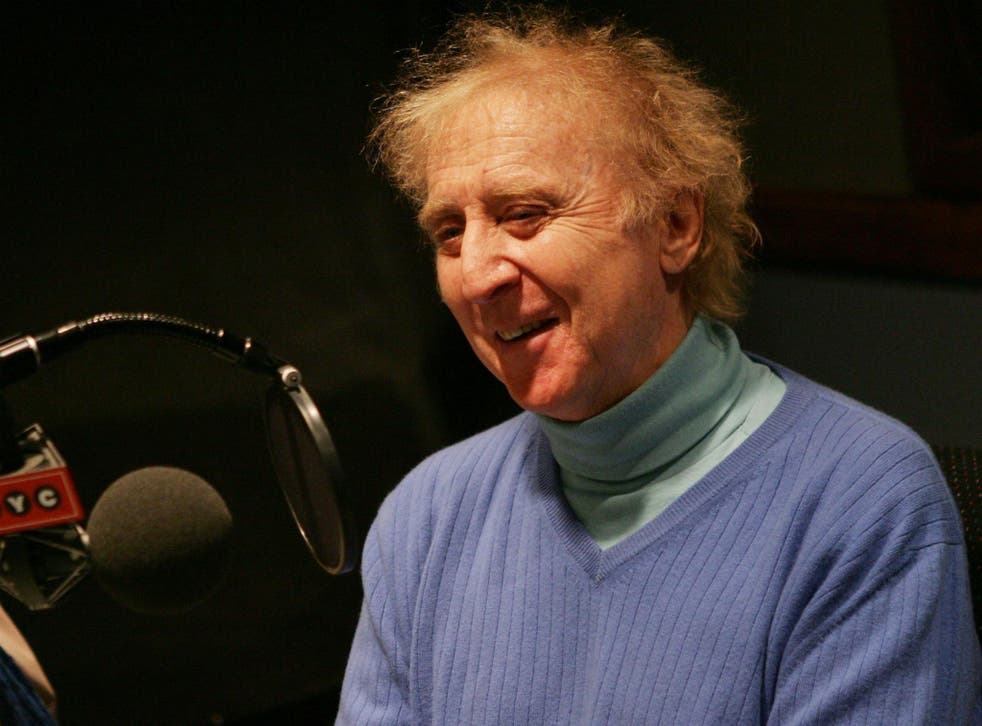 The actor Gene Wilder who died on Monday chose to keep his Alzheimer's illness private partly so he did not cause his young fans worry or confusion, his family has said.
The 83-year-old's death was announced on Monday In a statement, his family said he passed away at his home in Stamford, Connecticut following complications from Alzheimer's disease, which he had for the past three years.
The actor had a fan base which spanned the age range, thanks to his portrayal of Willy Wonka in the 1971 film Willy Wonka and the Chocolate Factory.
In the statement, his nephew Jordan Walker-Pearlman said the decision to only reveal his illness once he had died was made to protect his fans.
"The decision to wait until this time to disclose his condition wasn't vanity, but more so that the countless young children that would smile or call out to him 'there's Willy Wonka' would not have to be then exposed to an adult referencing illness or trouble and causing delight to travel to worry, disappointment or confusion. He simply couldn't bear the idea of one less smile in the world."
The comedic genius of Gene Wilder

Show all 10
Mr Walker-Pearlman also said his family counts themselves lucky that Mr Wilder never lost his ability to recognise members of his family.
"The choice to keep this private was his choice, in talking with us and making a decision as a family. We understand for all the emotional and physical challenges this situation presented we have been among the lucky ones – this illness-pirate, unlike in so many cases, never stole his ability to recognise those that were closest to him, nor took command of his central, gentle, life-affirming core personality. It took enough, but not that."
Aside from Willy Wonka and the Chocolate Factory, Mr Wilder will be remembered for his roles in Young Frankenstein, The Producers and Mel Brooks' films like Blazing Saddles.
He is survived by his wife Karen and nieces and nephews.
Join our new commenting forum
Join thought-provoking conversations, follow other Independent readers and see their replies