Georgia May Jagger's Just Cavalli campaign offends Sufi Muslims who claim it 'desecrates' one of its holy symbols
The fashion house comes under fire for allegedly using the Sufi symbol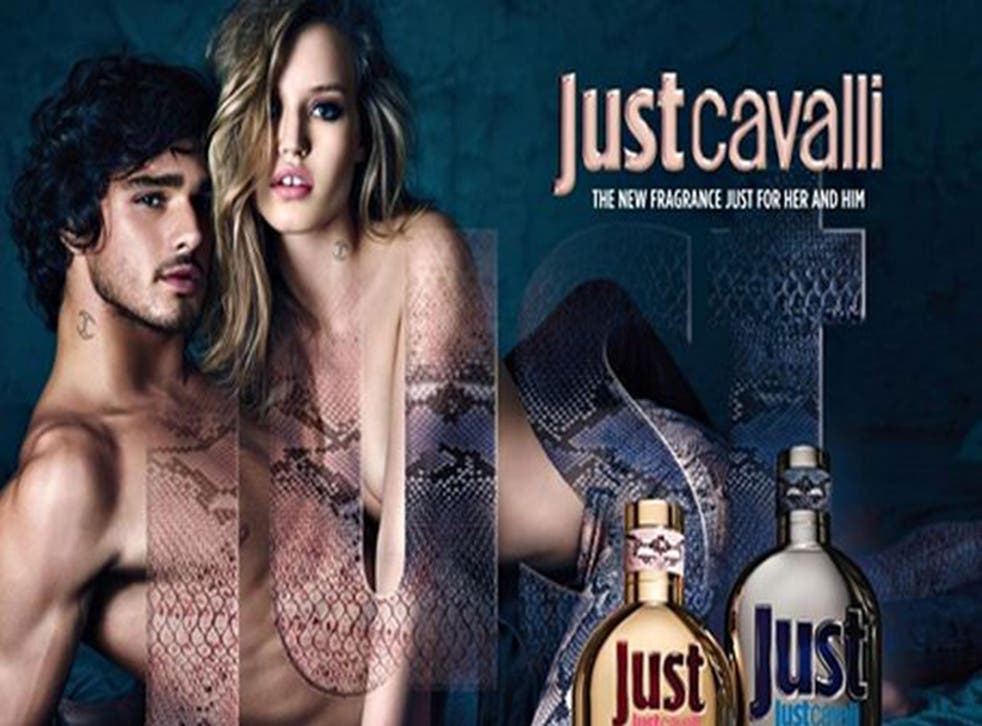 A Just Cavalli fragrance campaign, starring Georgia May Jagger, has offended Sufi Muslims, who have said that the image "degrades" and "cheapens" one of its holy symbols.
Jagger is pictured wearing just a bra with an H-like symbol on her wrist and neck, which is shaped similarly to a Sufi symbol that represents "Allah", or God – a sign of love and unity.
Protesters took to the streets of Chicago yesterday (29 June) as part of a global campaign to have the symbol removed from the Italian fashion label's campaigns. Demonstrations have also taken place in London, California, Texas and Germany and a UK petition has been signed by over 3,000.
"He's basically stealing an identity, a religious identity, and doing this," demonstrator Saleh Ziabari told The Chicago Tribune. "He's desecrating it."
The Most Controversial Fashion Adverts

Show all 9
However, Cavalli argues that the symbol is not the same and has used it in his campaigns since 2011.
The European Union trademark commission recently sided with Cavalli after Sufis called for the brand to be prevented from using the logo.
"When you rotate such a symbol, the meaning does not change," said another demonstrator, Nasim Bahadorani.
"It still spells out, 'God.' When he's using it tattooed on naked models… He's literally saying this is a sign of sin and it represents lust."
A spokesperson for Cavalli told the Daily Mail that label is "deeply saddened by the distress expressed by" the Sufi community but hopes that the EU ruling will "convince the Sufist religion of the complete good faith and the groundlessness of their requests".
Join our new commenting forum
Join thought-provoking conversations, follow other Independent readers and see their replies