Germaine Greer criticises Elton John for naming husband David Furnish as son's 'mother' on birth certificate
Feminist author claimed the concept of motherhood had been 'emptied out'
Jenn Selby Comments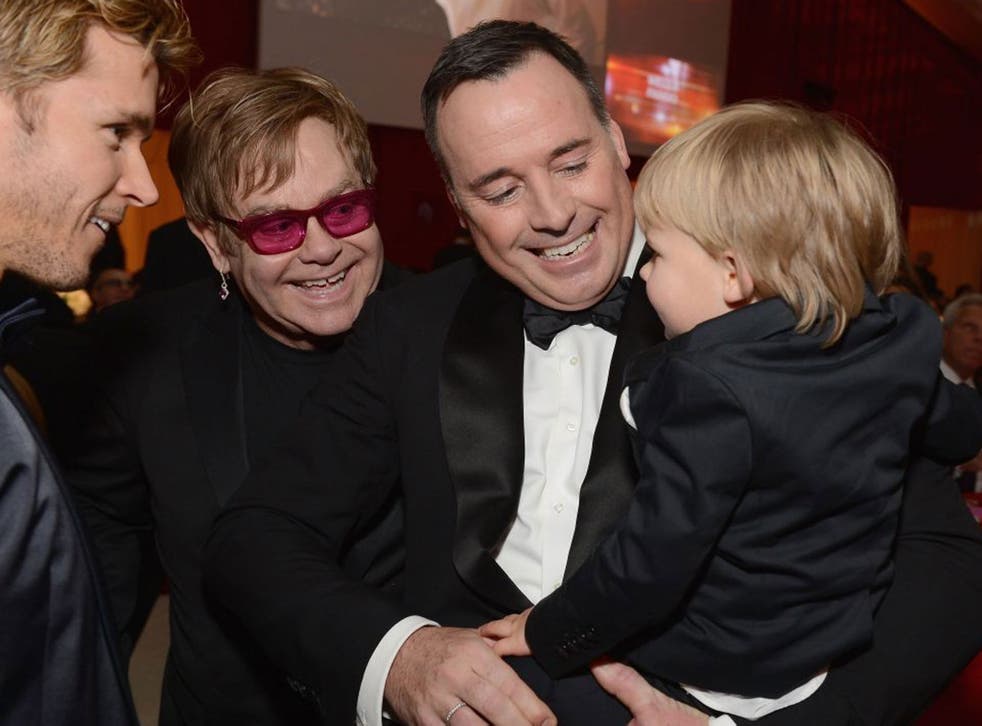 Germaine Greer has voiced her disapproval of Sir Elton John's decision to allow his husband, David Furnish, to be named as the mother of their sons on their birth certificates.
The couple have two children – Zachary, four, and Elijah, two – who were born to the same surrogate mother using the same anonymous egg donor.
Speaking at the Hay Festival, the feminist author said she felt that their decision to name Furnish the mother was damaging to the concept of motherhood.
"Sometimes I think that really the problem is the concept of motherhood, which we can't give any real structure to," she said.
"Sir Elton John and his 'wife' David Furnish have entered on the birth certificate of their two sons that David Furnish is the mother. I'm sorry. That will give you an idea of how the concept of motherhood has emptied out. It's gone. It's been deconstructed."
According to the article, originally published on the Mail Online, Greer also challenged the idea of IVF and the 'genetic mother'.
"We now have a 'genetic' mother, who supplies eggs. It depends entirely on where she is if she is going to be allowed to know what happens to the eggs. And women tend to care.
"An egg is not a sperm, we do not produce 400million of them in one go. One miserable little egg pops every month.
Inspirational quotes about LGBT rights

Show all 29
"I'm sorry. Did we talk about this? Did we sit down and talk about what eggs mean to women?"
In March, Sir Elton faced criticism from Italian designers Dolce & Gabbana.
"The only family is the traditional one," the openly gay fashion moguls said.
"No chemical offsprings and rented uterus: life has a natural flow, there are things that should not be changed."
They later clarified their comments, but only after Sir Elton called for fans and supporters of LGBT rights to boycott the brand.
Register for free to continue reading
Registration is a free and easy way to support our truly independent journalism
By registering, you will also enjoy limited access to Premium articles, exclusive newsletters, commenting, and virtual events with our leading journalists
Already have an account? sign in
Join our new commenting forum
Join thought-provoking conversations, follow other Independent readers and see their replies