Glenn Frey dead: Bob Seger confirms The Eagles co-founder was hospitalised in November
Doctors were 'trying like hell' to keep him alive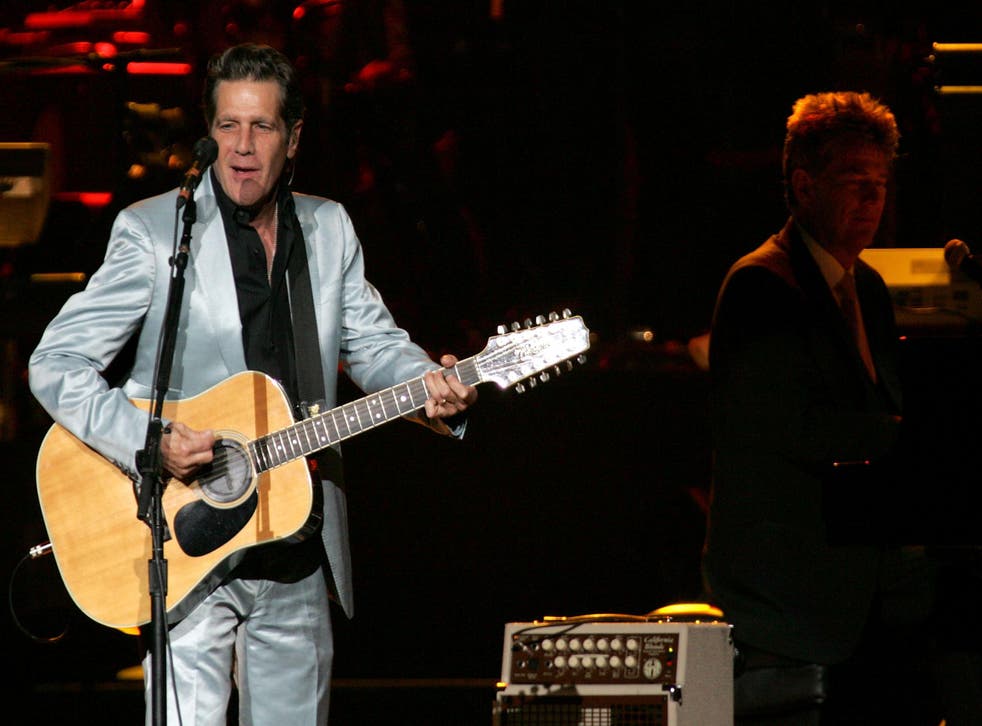 Glenn Frey had been in hospital since November, two months before his death aged 67.
The Eagles co-founder's family confirmed Frey died from complications due to rheumatoid arthritis, acute ulcerative colitis and pneumonia on Monday, sparking a wave of tributes from fans of the Grammy-award winning group.
His close friend and fellow rock star Bob Seger said his passing followed months-long efforts by medical experts to keep him alive.
Seger told the Detroit Free Press Frey was hospitalised in November with pneumonia and the band's manager Irving Azoff appointed a team of specialist doctors to manage his care.
"First he caught one set of pneumonia, then he caught a very virulent set of pneumonia," he recalled. "They were trying like hell to keep him alive. He'd been at Columbia Medical Centre since November.
"Irving pulled every ace out of the hole. He had the eight best specialists working on Glenn. About a month ago, they had to throw up their hands."
Notable deaths in 2016

Show all 42
His death was confirmed by his family and bandmates in a post on the Eagles Facebook page, which was signed off with the lyrics from "It's your world now."
"Words can neither describe our sorrow, nor our love and respect for all that he has given to us, his family, the music community and millions of fans worldwide," the statement said.
"The Frey family would like to thank everyone who joined Glenn to fight this fight and hoped and prayed for his recovery."
Frey's final performance came in July when the Eagles closed their History of the Eagles tour. The band launched 45 years ago, broke apart for 14 years and reunited in what Frey dismissed as "just a 14-year vacation" in 1994, selling over 100 million albums worldwide. Fellow co-founder Don Henley paid tribute to Frey as like a brother. "We were family, and like most families, there was some dysfunction," he said in a separate statement. "But, the bond we forged 45 years ago was never broken, even during the 14 years that the Eagles were dissolved. We were two young men who made the pilgrimage to Los Angeles with the same dream: to make our mark in the music industry — and with perseverance, a deep love of music, our alliance with other great musicians and our manager, Irving Azoff, we built something that has lasted longer than anyone could have dreamed. But, Glenn was the one who started it all. He was the spark plug, the man with the plan."
His death follows a sad week for music and film following the loss of David Bowie and Alan Rickman; both were 69 and died from cancer.
Join our new commenting forum
Join thought-provoking conversations, follow other Independent readers and see their replies