Glenn Frey dead: Celebrities take to social media to pay tribute to The Eagles star
The 67-year-old had been ill for a number of months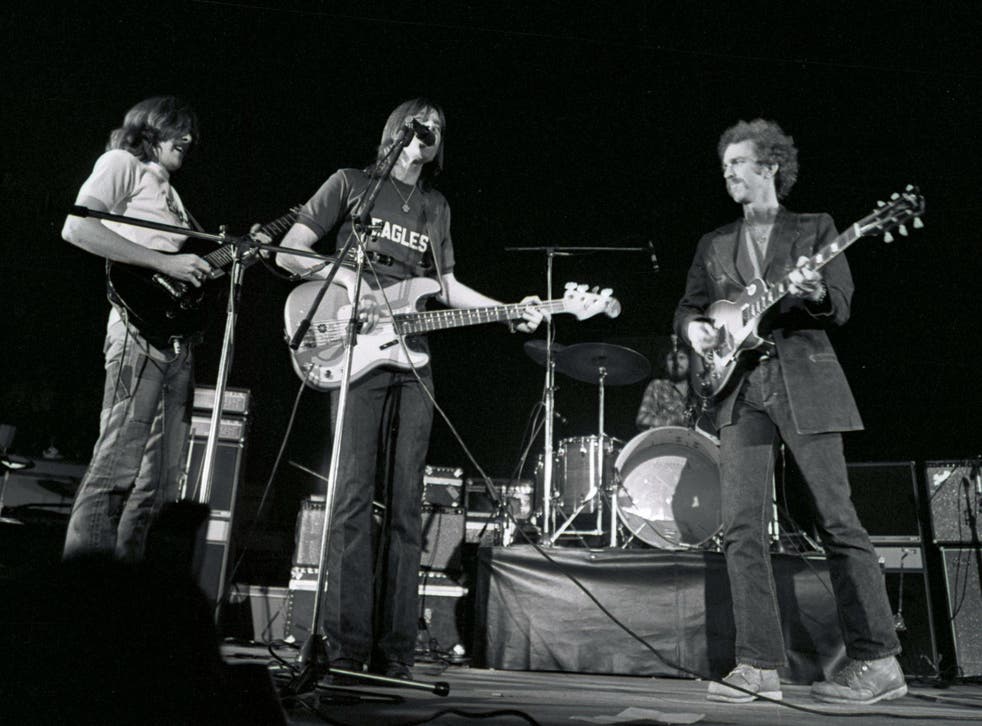 Glenn Frey's music could be safely categorised as soft rock.
But his decades-long career touched many lives, and moved many people. Many of the tunes he wrote for, and performed with, The Eagles, have become classic.
On Monday evening, as news of the 67-year-old's death broke in New York, celebrities and music fans alike paid tribute to the guitarist, singer and composer.
Frey died of complications from rheumatoid arthritis, acute ulcerative colitis and pneumonia, the band said on its website. He had fought the ailments for the past several weeks, the band said.
"The Frey family would like to thank everyone who joined Glenn to fight this fight and hoped and prayed for his recovery," the statement said.
Guitarist Frey and drummer Don Henley formed The Eagles in Los Angeles in the early 1970s, along with guitarist Bernie Leadon and bassist Randy Meisner.
The Associated Press said that an Eagles greatest hits collection from the mid-1970s and Hotel California are among the best-selling albums in history.
Frey was born in Detroit and was raised in its suburbs. His solo hits include The Heat Is On and Smuggler's Blues.
The Eagles split up in 1980 but reunited in 1994 and were one of the world's most popular concert acts, the AP said.
The band, which for years was made up of Frey, Henley, Joe Walsh and Timothy B Schmit, was supposed to have been honoured at the Kennedy Centre last month.
Join our new commenting forum
Join thought-provoking conversations, follow other Independent readers and see their replies