Grayson Perry: London needs affordable housing because 'rich people don't create culture'
The acclaimed artist said he told London Mayor Boris Johnson to solve the city's housing crisis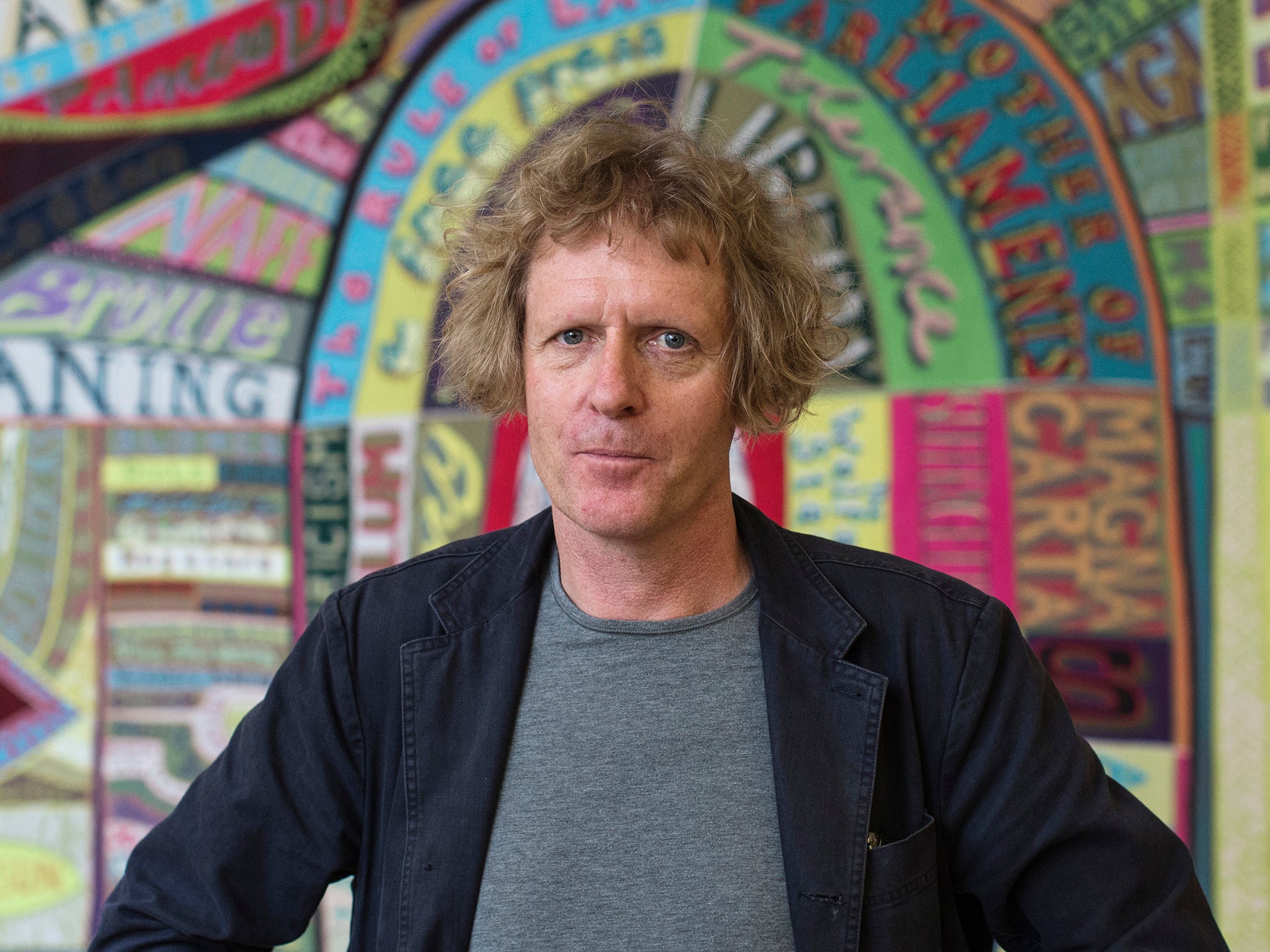 Grayson Perry says that London needs more affordable housing otherwise the capital will become a cultural desert because "rich people on the whole don't create culture."
In an interview with The Independent, the Turner Prize-winning artist said that he recently confronted London mayor Boris Johnson over his concerns.
"Many areas of the city die when they become too expensive," he said. "I happen to have encountered Boris Johnson recently and I said to him, 'If you don't get affordable housing into places, they become cultural deserts. Rich people on the whole don't create culture.'"
Perry argued that artists were key when creating a culture within an area as they are "experimental humans…always willing to try things out".
However, he felt the rising house prices in London meant that young, aspiring artists could simply not afford to live there.
"I came to London, I was very lucky, at a time when you could still squat in central London and survive here and have enough space to have a studio to work. But now, young artists coming to London - where would they even start? The rents are unbelievable. It's frightening."
According to recent data from Rightmove, the average price of a residential London property is now above £600,000 for the first time. The latest data from the Office of National Statistics showed that average house prices in London rose by 18.8 per cent in the last year to September 2014.
Boris Johnson set a target of delivering 55,000 new affordable homes between 2011 and 2015 in London, investing £1.8 billion. However, figures from the Homes for London board said that 52,749 homes will be built from April 2011 to March 2015, with the mayor missing his intended number.
Grayson Perry Who Are You? portraits
Show all 15
Perry bought a studio in Walthamstow, north-east London, in 2001, moving to the area because of the cheap prices. Over the next decade, Walthamstow witnessed a gradual regeneration and when Perry decided to sell his studio last year, he sarcastically told the Evening Standard, "I've moved out just as Walthamstow is becoming gentrified. My work is done".
Perry told The Independent, "Why can't these places become nice without becoming expensive? That's the problem. The whole London house price thing is absolutely ridiculous.
"For me to finally be able to afford a studio within walking distance of my house, I had to sink my entire life savings into it."
Perry's new studio is in Barnsbury, Islington, which he calls one of the "original regenerated areas in London". Of course, Perry does not see gentrification as a necessary ideal for any area of the city.
"Whenever I hear the word gentrification, I kind of always roll my eyes and say, 'There goes the area,'" Perry said. "Gentrification is a kind of synonym for all becoming a bit the same. They all become gentrified and nice people with 'good tastes' come in and they lose their different cultural tastes."
Grayson Perry: Who Are You?, an exhibition featuring 14 new portraits by the artist, is currently on at the National Portrait Gallery until 12 March 2015.
Join our commenting forum
Join thought-provoking conversations, follow other Independent readers and see their replies