Gregg Wallace criticised by women's rights campaigners for saying MasterChef could never be presented by two females
The Fawcett Society said that Wallace 'should be ashamed with himself' for saying women couldn't take the job because cooking is a 'blokey thing'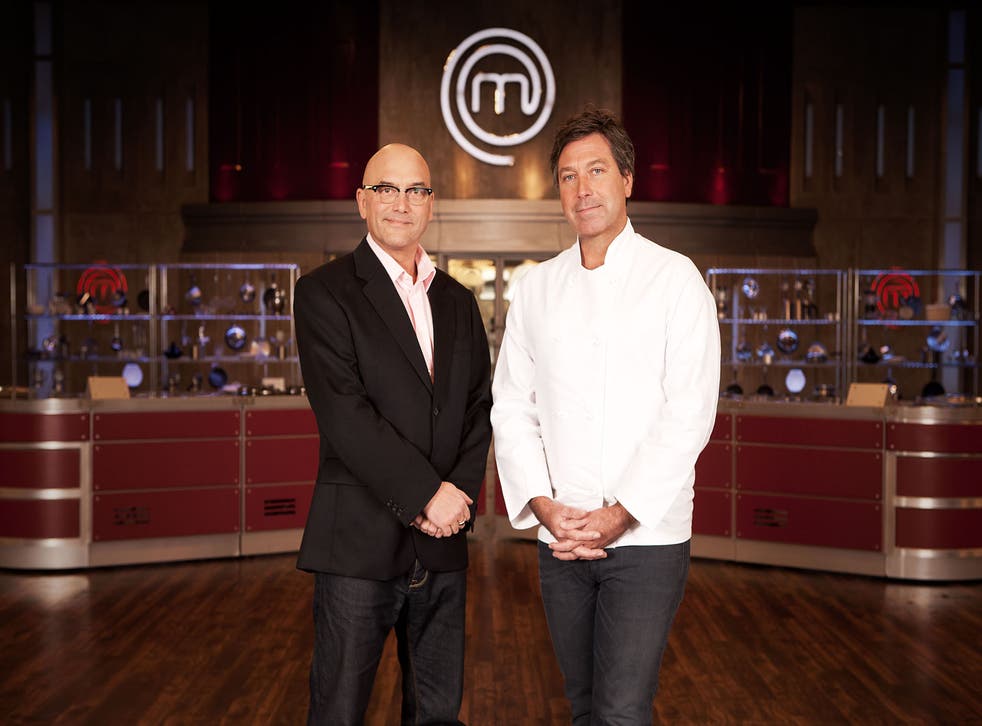 Gregg Wallace has come under fire from gender equality campaigners for saying two female presenters could never take the MasterChef helm because it was a job that requires men to do it.
The TV host, 46, who presents the amateur version of the BBC cooking competition alongside Australian chef John Torode, 49, made the comments during a filmed interview with Alan Carr for his weekly show Chatty Man.
Carr was praising the efforts of Strictly Come Dancing co-presenters Tess Daly, 45, and Claudia Winkleman, 42, during the conversation, noting that they were the only female duo on primetime television currently.
"Aren't Tess and Claudia great together? It is like 2014 for God's sake. Everyone is saying 'Oh can they do it?'"
Wallace, who is a contestant on Strictly… this year, was booed by the audience after he replied: "It would not work with cooking. You could not have two female judges on MasterChef, it's a blokey thing."
The Fawcett Society, who are the UK's leading campaigners on women's rights and gender equality, told the Mirror: "The MasterChef contestants are evenly split between men and women and there are many high profile female chefs around the world.
"To suggest that a woman wouldn't be as adequate at presenting that show as a man is nonsense.
"He's doing a disservice to himself and to the show. His view of women has no place in modern society and he should be ashamed of himself."
The show's producers have since confirmed to The Independent that they have cut the segment from the episode, set to be aired this evening, because Wallace's comments were "out of context" with the rest of the conversation and didn't "fit into the flow".
A spokesperson for Wallace and MasterChef is yet to respond to request for comment.
Register for free to continue reading
Registration is a free and easy way to support our truly independent journalism
By registering, you will also enjoy limited access to Premium articles, exclusive newsletters, commenting, and virtual events with our leading journalists
Already have an account? sign in
Register for free to continue reading
Registration is a free and easy way to support our truly independent journalism
By registering, you will also enjoy limited access to Premium articles, exclusive newsletters, commenting, and virtual events with our leading journalists
Already have an account? sign in
Join our new commenting forum
Join thought-provoking conversations, follow other Independent readers and see their replies