Hayden Panettiere checks into clinic for postpartum depression: The signs, symptoms and treatment for depression after childbirth
One in ten women will experience this type of depression after giving birth 
Heather Saul
Wednesday 14 October 2015 14:35 Comments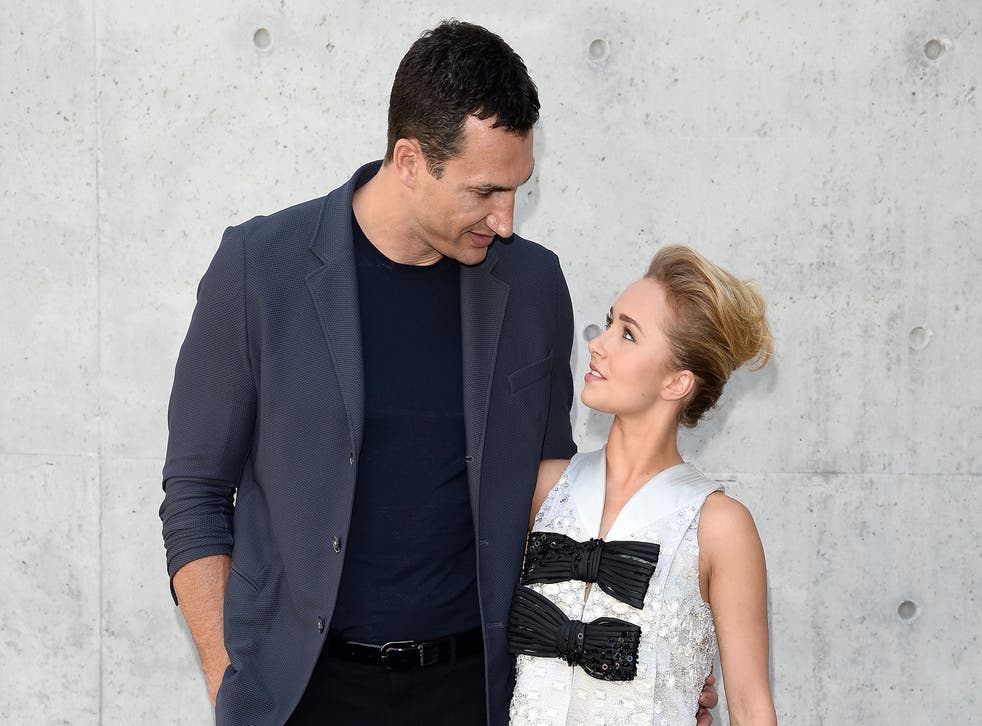 Hayden Panettiere has checked herself into a treatment centre to seek help for postpartum depression, which is also known as postnatal depression.
The Nashville actress, who is married to the boxer Ukrainian Wladimir Klitschoko, gave birth to a daughter, Kaya, in December.
A representative for Panettiere confirmed the 26-year-old was receiving treatment in a statement to E! News. "Hayden Panettiere is voluntarily seeking professional help at a treatment center as she is currently battling postpartum depression," she said. "She asks that the media respect her privacy during this time."
Panettiere described her experience with postnatal depression last month, where she highlighted the stigma surrounding depression that makes some women apprehensive about asking for help.
"It's something a lot of women experience. When [you are told] about postpartum depression you think it's 'I feel negative feelings towards my child; I want to injure or hurt my child'," she said. "I've never, ever had those feelings. Some women do. But you don't realise how broad of a spectrum you can really experience that on."
Panettiere's experience is far from rare, and at least one in 10 women will develop postnatal depression after giving birth.
What is postnatal depression?
Postnatal depression is experienced by women in the weeks and months after they give birth.
Symptoms includes low mood, irritableness and trouble sleeping. It can begin as early as six weeks after giving birth, but may not be apparent for up to six months after.
Postnatal depression is treatable if diagnosed, according to the NHS. Women who are treated for postnatal depression are expected to make a full recovery.
What are the causes?
Postnatal depression can be triggered by a number of factors, such as lack of sleep, hormonal changes after pregnancy and physical or emotional stress. Personal problems, money worries or a breakdown in a relationship can also be triggers.
How is it treated?
Postnatal depression can be treated with talking therapies such as cognitive behavioural therapy or antidepressant medication.
Taking regular exercise, eating healthily and avoiding alcohol are all thought to help alleviate symptoms.
Rachael Jones, the co-founder and CEO of the pre and postnatal illness charity PANDAS, said anyone who feels they may be suffering should seek medical advice.
Ms Jones told The Independent: "I would encourage them to speak to their GP or Health Visitor who can provide treatment such as medication and/or talking therapies. Organisations such as PANDAS can also provide support through their recovery.
"One in 10 in the UK suffer from postnatal depression, although the true proportion may be significantly higher due to individuals feeling they cannot discuss how they are feeling.
"We need to encourage individuals and their families to seek support and treatment, letting them know 'It's OK not to be OK'."
You can find our more about the signs and symptoms of postnatal depression on PANDAS' website.
Register for free to continue reading
Registration is a free and easy way to support our truly independent journalism
By registering, you will also enjoy limited access to Premium articles, exclusive newsletters, commenting, and virtual events with our leading journalists
Already have an account? sign in
Join our new commenting forum
Join thought-provoking conversations, follow other Independent readers and see their replies