Hilary Swank on gender pay divide in acting: 'Men earn 10 times more than women'
The Oscar-winner said actresses receive less money for the same work
Antonia Molloy
Wednesday 19 November 2014 17:40 Comments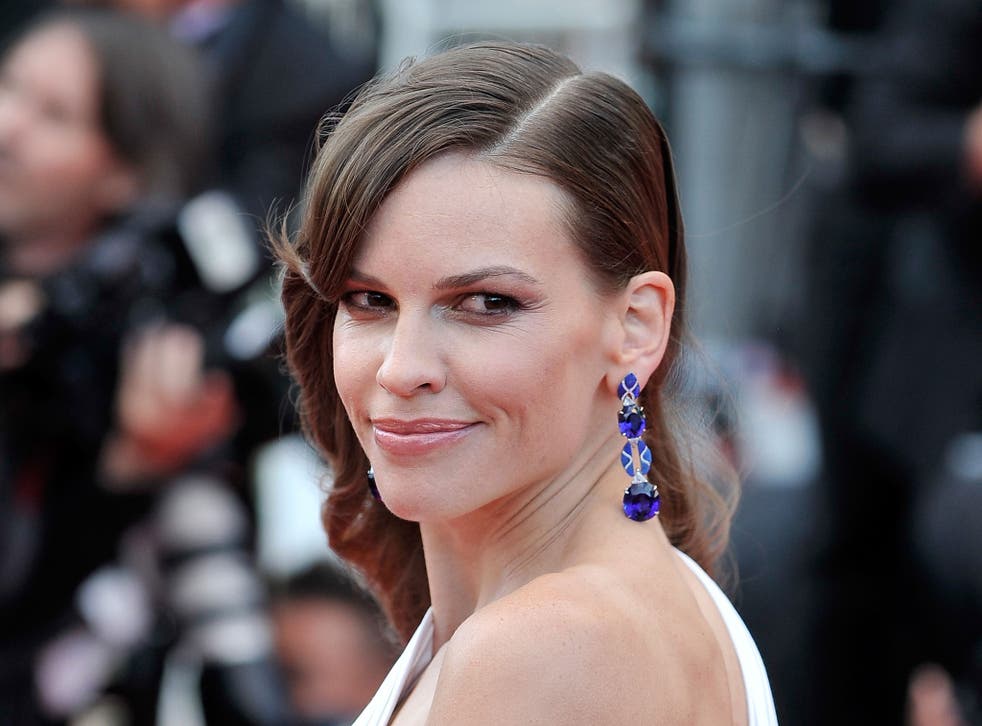 Hilary Swank has criticised the gender pay gap in Hollywood, saying that she receives far less money for her work than her male counterparts
The Oscar-winning actress told students at the at the Loyola Marymount University School of Film & TV, in Los Angeles, that male actors are paid "10 times more" for doing the same job.
According to The Hollywood Reporter, Swank said: "My male counterpart will get paid 10 times more than me — 10 times. Not double, but 10 times for the same job.
She added: "The things that you hear. Like we'll only have this much left for the female actress.
"I mean, there's two genders on this earth. Both are compelling, interesting, diverse, wonderful in all their own separate ways... And yet there's an influx of male roles and there's just not for women."
The actress was speaking ahead of the release of her latest film The Homesman, in which she stars alongside Tommy Lee Jones. Swank described the film as a "feminist movie" about the "objectification and trivialisation of women".
Based on the 1988 novel by Glendon Swarthout, The Homesman sees Swank play Mary Bee Cuddy, a good-hearted spinster living in the 1800s in the harsh Nebraska Territory.
She volunteers to chaperone three women, who have been driven mad by pioneer life, back to Iowa by covered wagon and employs drifter George Briggs (Lee) to help her.
She previously told The Independent: "I love Mary Bee. I think she has strong values. She's selfless. She's got good morals. She's someone I wish I knew, that I had on my side. I say that she dares to go where angels fears to tread."
According to Forbes, in 2014 the combined wealth of the highest paid actors outstripped that of the highest paid actresses – although not by ten times.
The top ten earning women brought in a combined $226 million, with Sandra Bullock earning $51 million, while the top earning men brought in in $419 million, with Robert Downey Jr earning $75 million.
Register for free to continue reading
Registration is a free and easy way to support our truly independent journalism
By registering, you will also enjoy limited access to Premium articles, exclusive newsletters, commenting, and virtual events with our leading journalists
Already have an account? sign in
Join our new commenting forum
Join thought-provoking conversations, follow other Independent readers and see their replies