The Independent's journalism is supported by our readers. When you purchase through links on our site, we may earn commission.
The one thing Hillary Clinton did beat Donald Trump at: Twitter
A small victory, but one that will sting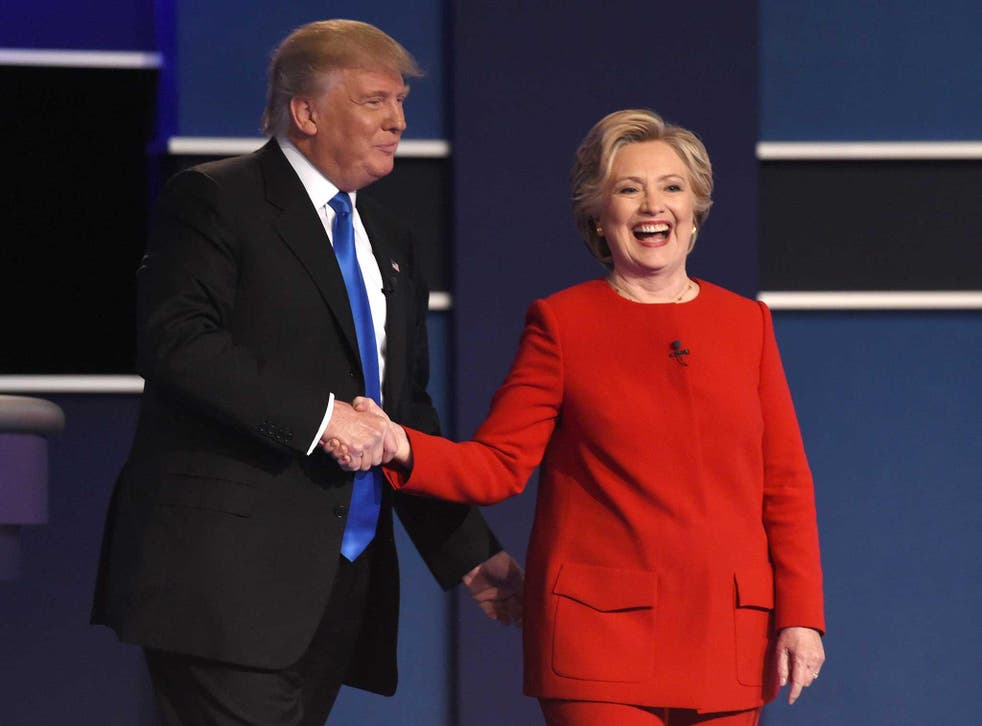 Hillary Clinton was beaten by Donald Trump twice: once, in a stunning outcome, the effects of which continue to reverberate globally, and again in a less surprising result when she came second to him as Time's Person of the Year.
But there was one thing she did beat him at, and it will sting: Twitter.
The President-elect's mastery of Twitter is something he prides himself on. His "personal newspaper" and mouthpiece, Mr Trump has 17 million followers, almost six million more than Ms Clinton. He has the ability to whip up controversy, move markets and send the value of share stocks plummeting in less than 140 characters.
But the most popular political tweet of 2016 was not one of his attacks, retorts or blithe remarks. It was a quote shared by more than a million from the concession speech Ms Clinton gave. It was one that spoke to and comforted millions of women worldwide who watched a man known for making lewd, sexist remarks about women be elected.
People news in pictures

Show all 18
Ms Clinton said: "And to all the women, and especially the young women, who put their faith in this campaign and in me: I want you to know that nothing has made me prouder than to be your champion.
"Now, I know we have still not shattered that highest and hardest glass ceiling, but someday someone will — and hopefully sooner than we might think right now."
Her campaign staff shared the final part of her message on their Twitter page and it has been liked and retweeted almost two million times. The resonance it still holds is palpable.
"And to all of the little girls who are watching this, never doubt that you are valuable and powerful and deserving of every chance and opportunity in the world to pursue and achieve your own dreams."
Join our new commenting forum
Join thought-provoking conversations, follow other Independent readers and see their replies