Hit & Run: Why lust at first site is big bucks
Wednesday 13 January 2010 01:00
comments
Hit & Run: Why lust at first site is big bucks

Show all 1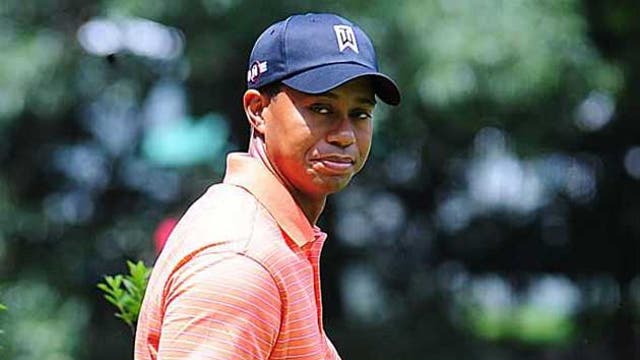 He's a married businessman in his late 30s. His secretary has knocked off for the day and he has time to kill before an hour-long commute back to the Home Counties. He moves his mouse to the favourites menu and selects an unmarked folder. When the URL pops up, it offers him these choices: "erotic chat/email/phone fantasies"; "discreet relationship"; "one-on-one sex"; "group sex (three or more)" or "alternative activities". Soon he's browsing through profiles of women who, like him, are attached – and looking for an adulterous encounter.
Extramarital dating websites like "the world's largest sex and swinging site" AdultFriendFinder.com, which offers the options described above, are bigger business than ever. This week, its owner, FriendFinder Networks Inc commenced marketing for a $220m flotation on the New York Stock Exchange. FriendFinder Networks has 245 million members using sites which include SeniorFriendFinder.com and BigChurch.com (a religion-oriented singles website). In December, one of AdultFriendFinder.com's rivals, the innocuously-named AshleyMadison.com, offered philanderer-in-chief Tiger Woods $5m to become their public face. Never before have love-cheats been so well served.
In Britain, the most popular equivalent is IllicitEncounters.co.uk, which counts 415,000 members nationwide. In Berkshire, an area popular with commuters, and thus spending significant portions of their week away, some 24,000 people regularly log on. This is three per cent of the county's total population, and the area most regularly using the site. The average age of its users, from both sexes (it claims a 60-40 male-female split) is between 36 and 39. Like AdultFriendFinder.com, it makes its money through subscriptions. Wives log on for free while husbands pay £119 a month.
The brains behind such operations are predictably unrepentant. "While we might make it logistically easier to have an affair, there's still an element of guilt involved," insists IllicitEncounters.com's Rosie Freeman-Jones. "I don't think it makes it any easier emotionally." Full emotional agony is included but you won't be able to do is plead that your affair "just happened". Freeman-Jones says 60 per cent of users have already had marriage counselling (ahem) and prefer the site to Facebook because it cannot be accessed by partners. Unless, of course, they are among the 300 suspicious husbands and wives a week who try YouSpy, a programme that monitors your spouse's email and internet activity. The traditional torments of the married-and-looking haven't changed – they've just moved online. Rob Sharp
Confessions of a call-centre worker
News that the staff at a swine flu call centre have been knocking back vodka and playing board games while dishing out Tamiflu will surely add to the stigma of being a call centre worker, a job behind only bankers and estate agents in the national loathing stakes. As an embittered ex-phone basher myself, I say give the call centre monkeys a break. Working nine hours a day in an industrial estate next to the civic incinerator, with a plastic headset strapped to you, while directed by a passive-aggressive boss and fielding an endless stream of rude callers would drive anyone to distraction. Only booze, office Olympics and David Brent-style chair races make one of the worst occupations in Britain bearable. Jamie Merrill
Look! I'm writing a novel
The Last Station, a Tolstoy biopic, is the latest of a swathe of films showing great authors on the big screen; you're almost not allowed in the literary canon now without some Hollywood lovely being Oscar-nominated for their performance of your death.
Early on in The Last Station, a devoted young fan employed as Tolstoy's secretary (James McAvoy) awaits the great author's arrival to the inner sanctums of his house. McAvoy's trembling hands creep towards His Desk, His Papers, His Words. We see Tolstoy's scrawl in luxurious close- up; the disarray of his papers is evidence, no doubt, of artistic genius.
For this is the big challenge: it is impossible to convey on screen the flash of artistic inspiration and the process of creation. But in the modern lit-pic genre, directors and actors certainly give it go: often through the medium of frowning-and-writing. Plenty of reverential close-ups of notebooks, pens and overflowing wastepaper bins are also standard.
From Nicole Kidman as Virginia Woolf dithering over which pen to use in The Hours, to Joseph Fiennes scrunching up sheets of paper as Shakespeare with writer's block, to Gwyneth Paltrow shaking her curls in despair as she rips pages out of her typewriter as a tortured Sylvia Plath, if movie directors are to be believed, a tempestuous relationship with stationery is what's needed to produce great literature. Holly Williams
Join our new commenting forum
Join thought-provoking conversations, follow other Independent readers and see their replies