How did school affect famous people's careers?
For 15 years, Jonathan Sale interviewed the famous about their school years for a column in 'The Independent'. Here's what he discovered about how triumph or failure, diligence or dissent, shaped their working lives.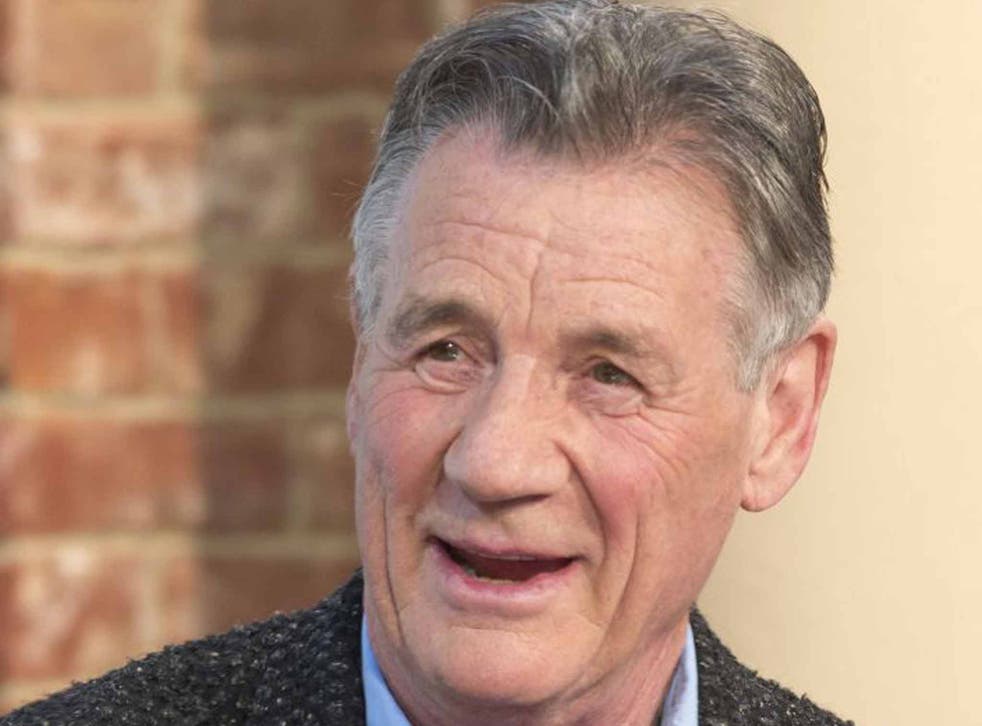 One of them was told that he just wasn't university material, the other that unless he got O-level maths – at his sixth attempt – he could not take up his exhibition to Cambridge. And that's just two presenters of University Challenge. Bamber Gascoigne pulled up his socks academically and Jeremy Paxman did his stuff mathematically; both show that it's possible to have a second chance at school and university.
Good or bad, there is always a moment. (Six moments, in the case of Paxman: getting the right answer was as hard as getting a response from Michael Howard.) The actor Tom Conti had a sudden moment after leaving school that steered his life in a new direction. Walking down a corridor with the intention of enrolling in a music course, he noticed a sign pointing to the drama department. On a whim, he changed direction and his life took a dramatic turn.
Paddy Ashdown had a tough life in the Special Boat Section and an even tougher time as the leader of the Liberal Democrats. I'm not saying it was a life-changing moment, but his first skirmish, with his over-strict primary-school headmistress, deserves celebrating as an indication of how he was shaping up. He locked her in the stationery cupboard and ran away. "One to watch," she may have thought, "and not in a good way."
How did creative people develop their creativity? Actors, singers, sportsmen and women: who or what lit their fire? Broadcasters, entrepreneurs and scientists: who pulled their strings? Writers, comedians, campaigners, politicians and directors: who turned the key in their ignition?
We may not know it, we may not like it, but our schools are crucial in what we are and what we do. There are primary teachers who encouraged us with gold stars and scary maths teachers who frightened us off formulae for ever. Even if we are reacting against our teachers, that's still an influence they are having on us.
"You take your school life with you all your life," the writer Kate Figes told me. "My own school life is still very vivid to me." One of those vivid moments involved, at the age of 12, having to defend her mother's new book on feminism from the attacks of her forthright classmates. A tough gig. No wonder she went home in tears. Maybe it's not strange that she is a writer herself: Life After Birth and Couples, among other titles.
Over a 15-year period, I have been engaged in a weekly series of interviews, mainly for The Independent, on memories of school and, where applicable, art school, drama school and university.
Drawing on these memories, I have compiled a kaleidoscope of experiences that contributed to their development and careers. Some of these incidents are unique. The actress Jean Marsh remembers being told that the little girl who sat next to her in class had just been killed in the Blitz. Others ring only too true for us all: not knowing where the loos are on your first day (with predictable results for John Humphrys). Robert Winston had the problem of mistaking his form order for his marks; he confessed to his mother that he never got more than a "1" or "2". Pat Cash ran home twice – on his first morning.
Dragon James Caan flogged leather jackets from his father's shop during break – and added a mark-up that his dad didn't know about. Toyah Willcox was one of several who thought that their first day at school was a one-off; they didn't realise that you went back the next day, and the day after and…
How did these singular individuals fare during their childhood and young adulthood? Did their academic performance have any bearing on what they ended up doing? Were the seeds of success planted in the playground – or stunted?
What emerged during the interviews were fascinating personal stories and revealing insights. It brought up a range of questions. What were the sparks that lit their fire? Were they a teacher's pet or a teacher's pest? Which opportunities did they seize? What did they miss? Their answers provide us with significant hints, clues and examples.
Some showed an early talent. As a toddler, Simon Schama was so brilliant that he got fed up with his parents showing him off to their friends; he refused to utter a word and put himself on a "speech strike". A prophetic primary school teacher told the novelist Margaret Forster: "You'll be a writer."
Others dug themselves out of trouble. One pupil suspended for shoplifting (Clare Balding, since you ask) ended up as head girl; at university she became the union president, while leading another life as a successful amateur jockey.
Education gave some of the interviewees a springboard to a charmed life: Chris Patten became the last Governor of Hong Kong and then the chairman of the BBC Trust. Mind you, another ended up in Guantanamo Bay, though Moazzam Begg doesn't blame his school for that.
While our country's most creative and interesting individuals were sometimes found at the top of the class, such as Melvyn Bragg, many weren't. They were at the bottom or not in it at all, having bunked off ("Where's that Bradley Wiggins? Down the bike sheds again?") to pursue interests that were nowhere on the curriculum. Indeed, a report card of As does not necessarily make a rocket scientist.
Billy Bragg and David Bailey were told by careers masters that all they could look forward to was, respectively, the Ford Dagenham production line and digging holes in roads. One teacher told Helen Sharman that she was hopeless (she only became Britain's first female astronaut, a real rocket scientist), while Edward Fox's father was informed by an actor friend that his son would never make it in the profession.
The chance of developing one's potential is often a hit-and-miss affair. The young Steve Redgrave's teacher noticed his big hands. So? Well, it's a clue that you're going to have a big body, which is just what is needed when a school is looking for a rowing eight. Three members of his school rowing club made it to the 1988 Olympics – that was some teacher.
Chris Packham was prompted by his junior school teacher to write to Blue Peter to ask about the location of Dartford warblers (Dartford, perhaps?) and has been filmed poking around in hedgerows ever since.
Another fluke: by misreading the instructions at the top of the question paper, Terry Jones messed up the A-level he needed to get into the university of his choice, only to end up at another, where he met and teamed up with Michael Palin, a fellow Python-to-be.
The paths taken in these colourful lives resemble school food: sometimes nourishing, sometimes bin-worthy. Here is a handy morsel from Myleene Klass: she moved to a school where to hold your head high you needed to own a horse; she didn't, so she bought the sort of coat that you wore if you did. Science-hating Kathy Sykes listened carefully to the new teacher who advised her not to drop physics O-level; she is now a broadcaster and professor of sciences and society at Bristol University. Paula Radcliffe spent more time training than many students do studying – but she still went to the lectures, did the work and got a First. The worst pupils, who left school with no qualifications, often turn into the parents most liable to beg their children to get on with their homework.
As a boy, Charles Dickens was removed from school and placed in a factory where he slapped labels on bottles. When the family finances improved, he returned and then became a political reporter. This was a much better use of his abilities and many would have seen it as their ceiling. However, in Dickens's case it would have been a terrible waste of his talents if he had not indulged his Inner Novelist; fortunately he was able to give up the day job and give us Scrooge, the Artful Dodger and Pip. The trick, when navigating a route for ourselves or our children, is to consider where we are on the spectrum from bottle-labeller to political reporter to world-famous novelist.
For parents, in the context of both food and studies, force-feeding children ends in tears. It is about as successful in the long term as herding cats. The "Tiger Mother" theory is that children who do not win the Nobel Prize in chemistry before they leave primary school should be left out on the mountainside to be torn to pieces by bears. (I confess I haven't read the book.) To my mind, the only creature that needs a Tiger Mother is a Tiger Cub.
One of the most reassuring tales comes from Queen's lead guitarist, Brian May. His father was most worried when Brian, after a successful school and university career, was finishing his PhD on interstellar dust – and suddenly declared he was abandoning both thesis and financial security by joining a band. It turned out that he was exchanging stardust for rock stardom and Queen got to the top. Decades later, Brian blew the dust off his thesis. It passed.
The lesson to be learnt from this is that there is a point where parents have to take a back seat as children work out the route of their lives and careers. This is not, of course, to say that we should allow four-year-olds to play on motorways if they feel like it, but that we have to let 20-year-olds get behind the steering wheel.
The one happy moment in Babbitt, Sinclair Lewis's 1922 novel about a prosperous American conformist who tries to kick over the traces, is when his son throws up his college career and becomes an engineer. Conversely, there are also novels to be written about lads who horrify parents by leaving jobs in engineering for a university place. Whatever the new path taken, youngsters who start bands should be reminded that they are unlikely to make a living by playing lead guitar. Brian May had the rocket science to fall back on. So the parents who insist on qualifications are probably right, too.
'Telling Tales Out of School' by Jonathan Sale (Robson Press, £18.99)
Register for free to continue reading
Registration is a free and easy way to support our truly independent journalism
By registering, you will also enjoy limited access to Premium articles, exclusive newsletters, commenting, and virtual events with our leading journalists
Already have an account? sign in
Register for free to continue reading
Registration is a free and easy way to support our truly independent journalism
By registering, you will also enjoy limited access to Premium articles, exclusive newsletters, commenting, and virtual events with our leading journalists
Already have an account? sign in
Join our new commenting forum
Join thought-provoking conversations, follow other Independent readers and see their replies