Hugh Grosvenor: The 10 youngest billionaires in the UK
The Duke of Westminister is the youngest of the 400 richest men and women in the world. He is also decades younger than his billionaire counterparts in the UK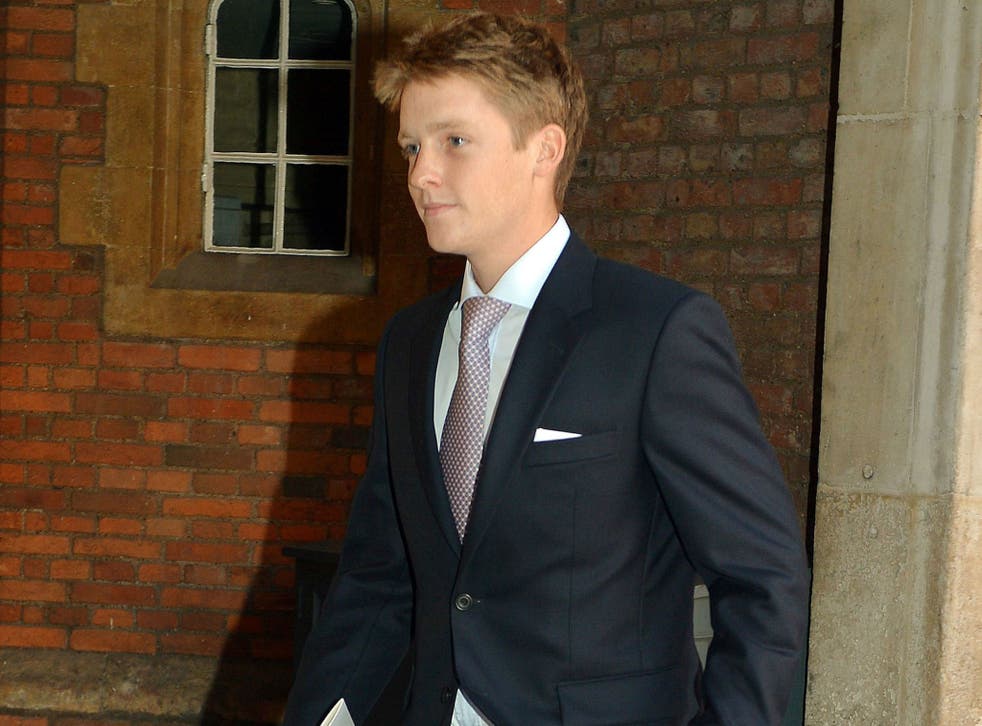 Hugh Richard Louis Grosvenor is expected to become Britain's youngest billionaire when he inherits his late father's title and his fortune, becoming the seventh Duke of Westminister.
Gerald Cavendish Grosvenor died this week, leaving a fortune worth an estimated £9 billion.
Hugh inherits responsibility for the fortune through the title, according to Bloomberg, becoming the youngest of the 400 richest in the world. His three sisters will inherit trustfunds.
The next billionaire still aged in his twenties is Lukas Walton, the Wal-Mart Inc heir. He also younger than Facebook founder and millennial Mark Zuckerberg, who at 32 has amassed a fortune worth $44.6 bn with the world's most ubiquitous social network.
Hugh may be the youngest billionaire in the world but he is not the only one to hail from the UK, where the forties seems to be the golden decade for amassing incomprehensible wealth.
At 48, Sports Director founder Mike Ashley is now worth $3.5 bn, while Talk Talk founder Charles Dunstone, 52, made his $2.1 bn fortune from mobile phones.
Here are the nine youngest billionaires to make the Forbes billionaires list with UK citizenship.
Forbes youngest billionaires in the UK

Show all 7
How does Forbes estimate the wealth of the richest people in the world?
Forbes rich lists are used globally as rough assessments of personal wealth. A spokesperson told the Independent how these tables are compiled.
"More than 50 reporters in more than a dozen countries work on compiling our World's Billionaires rankings. Throughout the year our reporters meet with the list candidates and their handlers and interview employees, rivals, attorneys and securities analysts. We keep track of their moves: the deals they negotiate, the land they're selling, the paintings they're buying, the causes they give to. To estimate billionaires' net worths we value individuals' assets, including stakes in public and private companies, real estate, yachts, art and cash – and account for debt."
Forbes tries to vet numbers with billionaires, some of whom will co-operate and some of whom Forbes says will not.
"We have not included fortunes dispersed across large families (as in those of the Du Ponts) when individual net worths are below our minimum of $1 bn per name. But we do include wealth belonging to a member's immediate relatives if the wealth can ultimately be traced to one living individual; in that case 'and family' indicates that the number shown includes money belonging to more than one person. Privately held companies are valued by coupling estimates of revenues or profits with prevailing price-to-revenues or price-to-earnings ratios for similar public companies."
List of 10 in full
Hugh Grosvenor, 25, the seventh Duke of Westminster. Inherited his fortune.
John Coates, 46, made his $1.9 bn (£1.5 bn) fortune in online gambling.
Denise Coates, 48, made her $3.8 bn (£2.9 bn) fortune from online gambling.
Michael Platt, 48, made his $3 bn (£2.3 bn) fortune from hedge funds.
Jonathan Harmsworth, 48, made his $1.3 bn (£1 bn) fortune from publishing.
Christopher Hohn, 49, made his $1.7 bn (£1.3 bn) fortune from hedge funds.
Michael Ashley, 51, made his $3.5 bn (£2.5 bn) fortune from sports retailing.
Charles Dunstone, 52, made his $2.1 bn (£1.6 bn) fortune from mobile phones.
Alan Howard, 52, made his $1.5 bn (£1.1 bn) fortune from hedge funds.
Sunil Vaswani, 53, made his $2 bn (£1.5 bn) fortune from various businesses.
Register for free to continue reading
Registration is a free and easy way to support our truly independent journalism
By registering, you will also enjoy limited access to Premium articles, exclusive newsletters, commenting, and virtual events with our leading journalists
Already have an account? sign in
Register for free to continue reading
Registration is a free and easy way to support our truly independent journalism
By registering, you will also enjoy limited access to Premium articles, exclusive newsletters, commenting, and virtual events with our leading journalists
Already have an account? sign in
Join our new commenting forum
Join thought-provoking conversations, follow other Independent readers and see their replies