Instagram apologises for deactivating photographer Harley Weir's account after pictures showing menstrual blood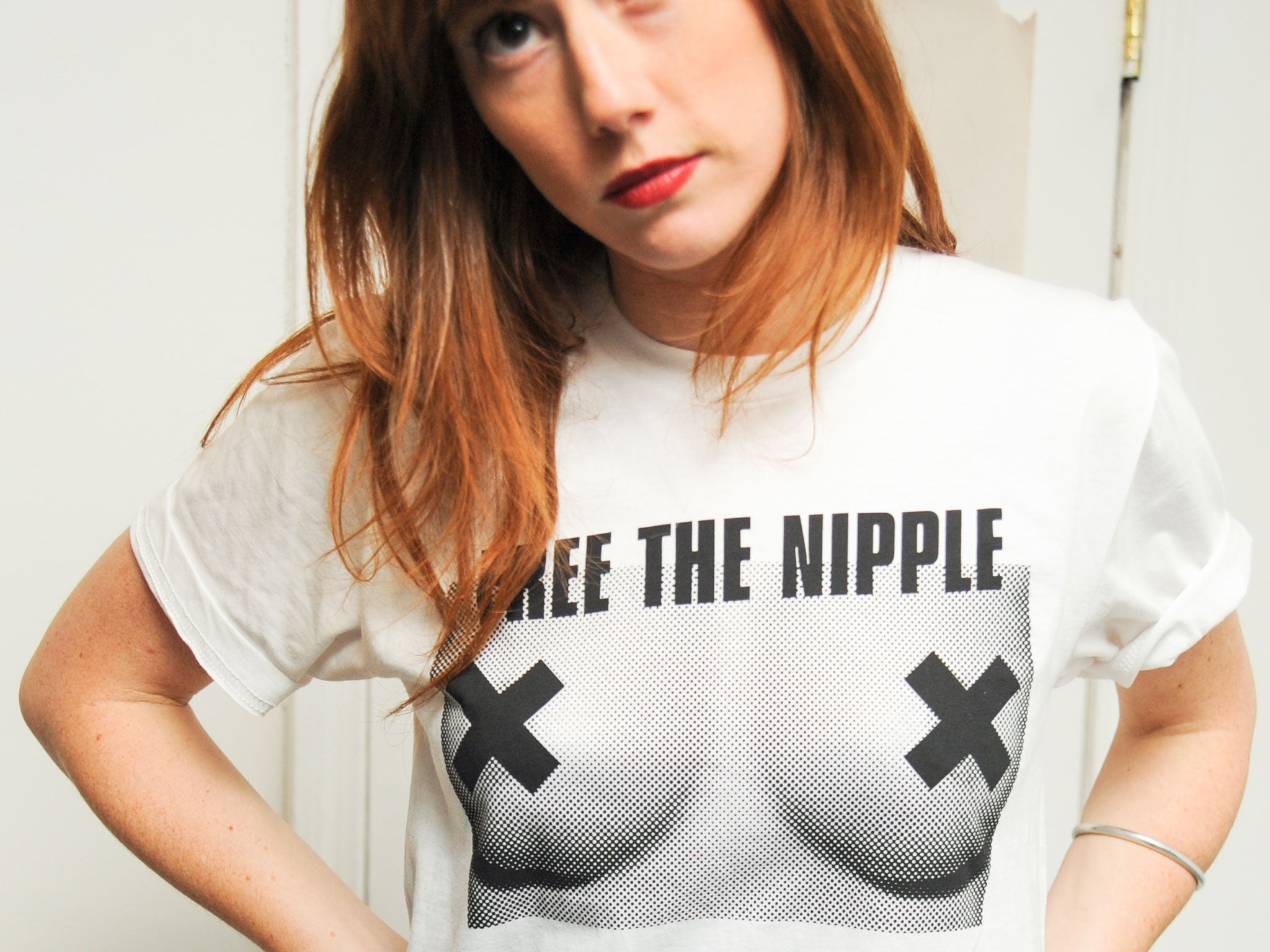 The Instagram censorship debate continues this week following the suspension of a high-profile photographer's account after she shared images of a model where menstrual blood was visible.
Harley Weir's Instagram account was deactivated five days ago, before being reinstated today, after she shared images from a shoot for i-D magazine. Weir was photographing nude models for the magazine's The Female Gaze edition from her series, Portraits of a Woman. Weir, who also shot the controversial Calvin Klein erotica themed campaign, shared a shot of one model, who was on her period, with her 91,000 followers.
Menstrual blood was visible on the model's legs and the image was removed.
After this, Weir uploaded a second photo showing just the model's torso and legs. As with the first, the image was pixilated but streaks of blood were visible across her legs.
Despite photos depicting menstruation not banned by Instagram, Weir's account was suspended for five days before being reactivated today. Instagram has since apologised for the suspension, saying this was done in "error".
Speaking to the Independent, Weir said she sympathised with the need to protect users, but she questioned Instagram's focus. "I censor my pictures in a nice way - I don't use funny emojis or anything," she said.
"I do understand their need to censor some images because children use the website, though I think most kids have been breastfed or have seen breasts before. I also understand it's hard to police an app as big as that so it doesn't have to have an 18 rating - I actually do get it.
"But when you Google 'Instagram' you see girls in thongs taking mirror selfies and they are fine. What actually is ok? I think there are much more perverted things on the internet and a lot more hateful comments - it's funny where they draw the line."
Instagram censorship controversies
Show all 11
A spokesperson for Instagram said: "We apologise for the error made here. When reviewing reported content from the Instagram community, we do not always get it right and we wrongly removed this image and temporarily suspended this account. As soon as we were made aware of this error, we restored the content."
Censorship has become a major point of contention on Instagram, where community guidelines set by administrators ban nudity and images of intercourse. Women internationally have led free the nipple protests launched by Scout Willis, who walked through New York topless after her account was suspended. She had uploaded a photograph of a jumper with two topless women depicted on it before her account was removed.
Pictures of breastfeeding where nipples are visible are allowed on the network after new guidelines were released in April. Guidelines now state "sexual intercourse, genitals, and close-ups of fully nude buttocks" are prohibited, along with "some photos of female nipples".
Images of breastfeeding and post-mastectomy scarring are now allowed, along with photos of paintings and sculptures. Photos of topless men are rarely censored.
Art student Rupi Kaur made headlines globally when her menstruation-themed project was removed from the site, including an image of her asleep with blood visible on her trousers. The image was removed twice for violating Instagram's community standards. Instagram later apologised to Ms Kaur and said it had removed the images by mistake.
Join our commenting forum
Join thought-provoking conversations, follow other Independent readers and see their replies