Iranian women cut their hair off and dress as men to avoid morality police
'It is a serious cultural war between two lifestyles. For women, their hair is their identity and making it short to just avoid the morality police is really heartbreaking, but in a way, it is brave.'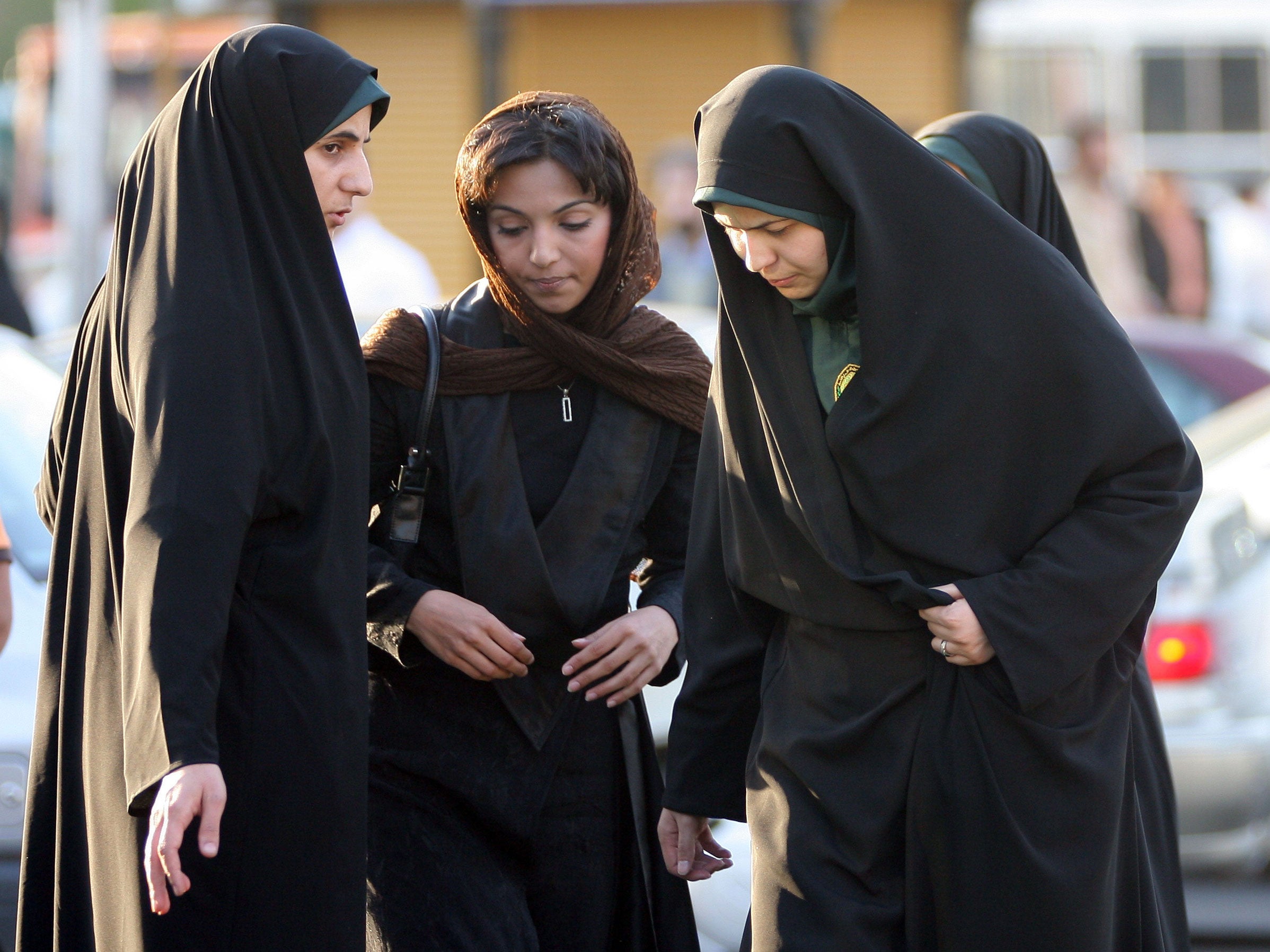 Women in Iran are cutting their hair short and dressing as men in a bid to bypass state 'morality' police who rigorously enforce penalties for not wearing a hijab.
A number of women have shared photos of themselves in public with their hair uncovered on Instagram and other social media.
The women have cut their hair short in some images and in others are dressed in clothes more typically associated with men.
The hijab is becoming an increasingly contentious issue in Iran as women step up their campaign against it and other oppressive, gendered laws. In recent months, women have been filmed walking through Tehran with their hair uncovered and activists have urged Western tourists to violate laws by refusing to wear the hijab during their visits to the Islamic republic.
The countries with anti-women laws
Show all 5
But the response from authorities to this resistance has been severe.
A politician was disqualified from Iranian parliament after photos purporting to show her in public without a headscarf emerged, despite her insistence they were fake.
This week, eight models were reportedly detained for posting "vulgar" pictures on social media with their hair uncovered. One was pictured apparently making a public apology on state TV.
Fearing similar repercussions, many women have now made their profiles private.
In a photo that provoked a particularly strong reaction on Instagram, a woman took a selfie while driving in her car with short hair, without a hijab on, as a man on a scooter rode past.
In another, a girl appears with short hair and wearing a shirt and jeans. The caption next to the picture reads: "I am an Iranian girl. In order to avoid the morality police, I decided to cut my hair short and wear men's clothes so that I can freely walk in the streets in Iran."
The issue of compulsory hijab is also being raised by men.
On 14 May, Pejman Rahbar, an Iranian sports journalist, shared a picture of a girl who had dressed up as a man to attend a football match alongside a picture of a male coach.
In a translation obtained by The Independent, he wrote: "Abdollah Veysi trains a team in one of the least developed areas in Iran's Khuzestan province and he has managed to lead his team to championship through his tireless efforts.
"I am peeking at the tears of joy coming from this instructor as well as the determined-looking girl that I see, browsing through her phone.
Seven of the most odd and draconian laws abroad
"These two people are actually very akin to one another. The two are champions and have both celebrated their victory in their own way.
"These two different people have encouraged their team the same way and shown the same enthusiasm for their own victory. The efforts of the girl, who had hidden her gender by donning the colours of her team, were very much worth seeing though."
Masih Alinejad, an Iranian journalist and activist, has shared some of the images on her My Stealthy Freedom Facebook page.
Now based in New York, she launched her campaign against compulsory hijab-wearing two years ago. It has almost a million followers.
Highlighting the image of the woman driving, she said it summed up the defiance demonstrated by many women who are fighting to live their lives freely.
"Some girls in Iran would rather secretly dress as men to avoid the compulsory hijab and the morality police," she said. "So that is why they make their hair short in order to look like a boy and dress like a boy.
"It shows that although the Government arrests women who post their photos without headscarves, women are not afraid and they are following their own lifestyle.
"The Government wants to create fear but women have found their own way to freely walk in the streets of Iran or drive without covering their heads. It is a serious cultural war between two lifestyles. For women, their hair is their identity and making it short to just avoid the morality police is really heartbreaking, but in a way, it is brave.
"The head scarf issue often features prominently in the constant tug of war between hard-liners and Iran's youth society. Iran's laws require that all women, from the age of seven when they start school, cover their hair out of a traditional respect for culture and morality. But so far, Iranian women are brave to break this discriminatory law."
The Iranian President Hassan Rouhani has taken a more progressive stance than his predecessors on the hijab, which has been compulsory for women since 1979.
But he has little power to stop those enforcing dress codes and when confronted with pictures from Ms Alinejad's website last year, he would only say those living in Iran "should abide by the laws of the country".
Join our commenting forum
Join thought-provoking conversations, follow other Independent readers and see their replies