Isis hackers 'threaten' Facebook and Twitter founders for shutting accounts
Twitter has dismissed the personal threat to Jack Dorsey as part of 'everyday life' at the network, while Facebook is yet to respond to the threat to Mark Zuckerberg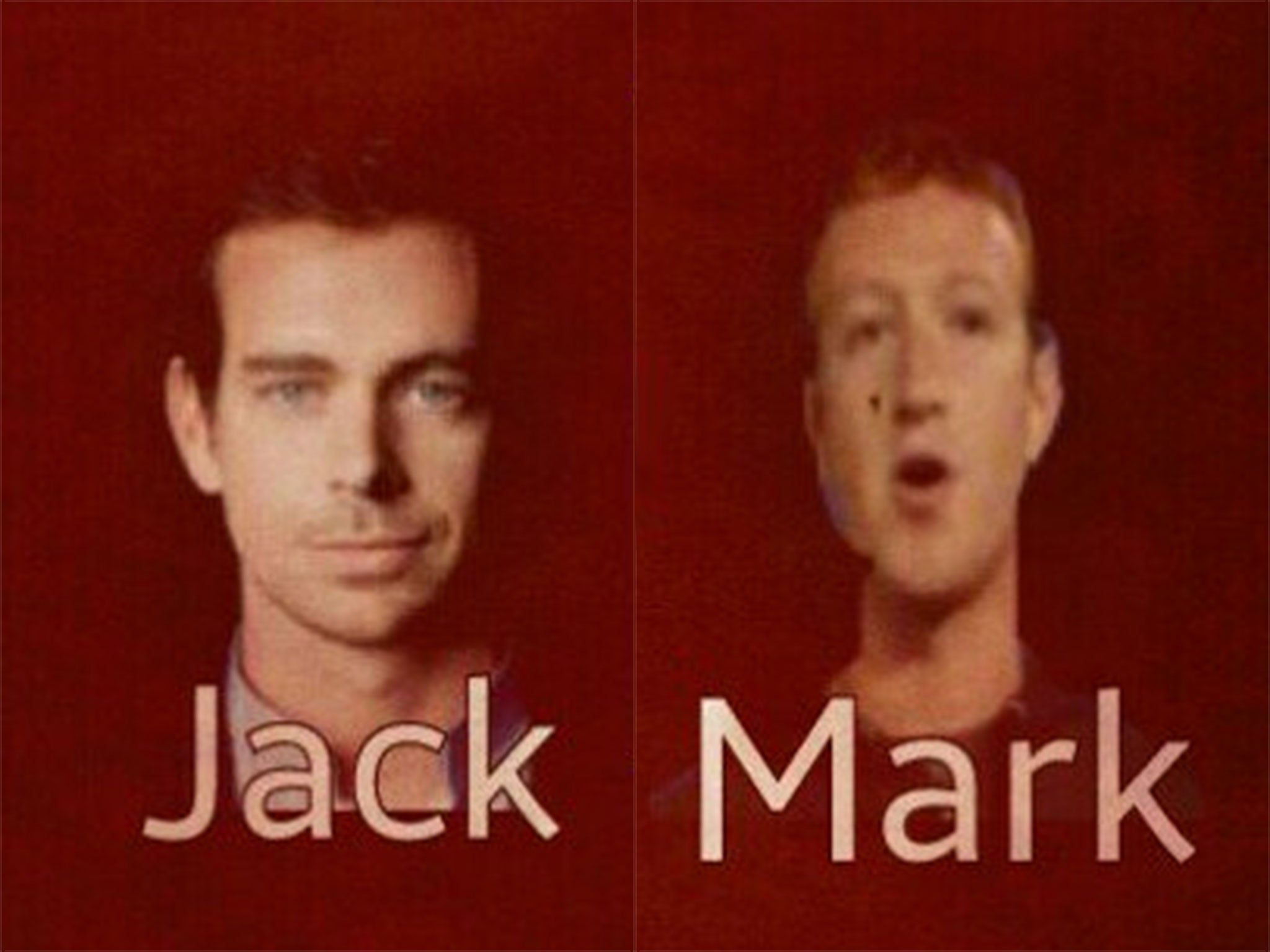 A group of pro-Isis hackers has reportedly released a video threatening the founders of Facebook and Twitter – because their social media accounts keep getting shut down.
In a 25-minute video which began circulating on social media on Tuesday afternoon, pictures of Facebook's Mark Zuckerberg and Twitter's Jack Dorsey were shown superimposed with bullet holes.
Described by terror analyst Rita Katz as "looking like something an elementary student threw together one night before the project was due", it claims to show hackers taking over social media accounts, changing profile pictures and using them to disseminate jihadist propaganda.
Twitter has dismissed the personal threat to Mr Dorsey as part of "everyday life" at the global network, while Facebook is yet to respond to the video.
It was uploaded and shared by a group calling itself "Sons Caliphate Army" – which the Site Intel Group has described as the latest "rebrand" of Isis's supporters online.
And while the direct threat to the two CEOs is unlikely to elicit any new reaction from their respective companies, the video does highlight the continued failure to prevent jihadists from using sites like Twitter and Facebook as a platform.
Text appearing on the video reads: "You announce daily that you suspend many of our accounts, and to you we say: Is that all you can do? You are not in our league.
"If you close one account we will take 10 in return and soon your names will be erased after we delete you [sic] sites, Allah willing, and will know that [sic] we say is true."
In pictures: The rise of Isis
Show all 74
Earlier this month, Twitter said it had suspended over 125,000 accounts since the middle of 2015 "for threatening or promoting terrorist acts, primarily related to Isis".
"We condemn the use of Twitter to promote terrorism and the Twitter Rules make it clear that this type of behavior, or any violent threat, is not permitted on our service," the company said.
Facebook has previously said there is "no place for terrorists on Facebook". Spokesman Andrew Souvall told Wired: "We work aggressively to ensure that we do not have terrorists or terror groups using the site, and we also remove any content that praises or supports terrorism."
Join our commenting forum
Join thought-provoking conversations, follow other Independent readers and see their replies