Jackie Chan in second place in Forbes' Highest Paid Actors list after magazine includes actors working outside US movie industry
The 61-year-old is second only to Robert Downey Jr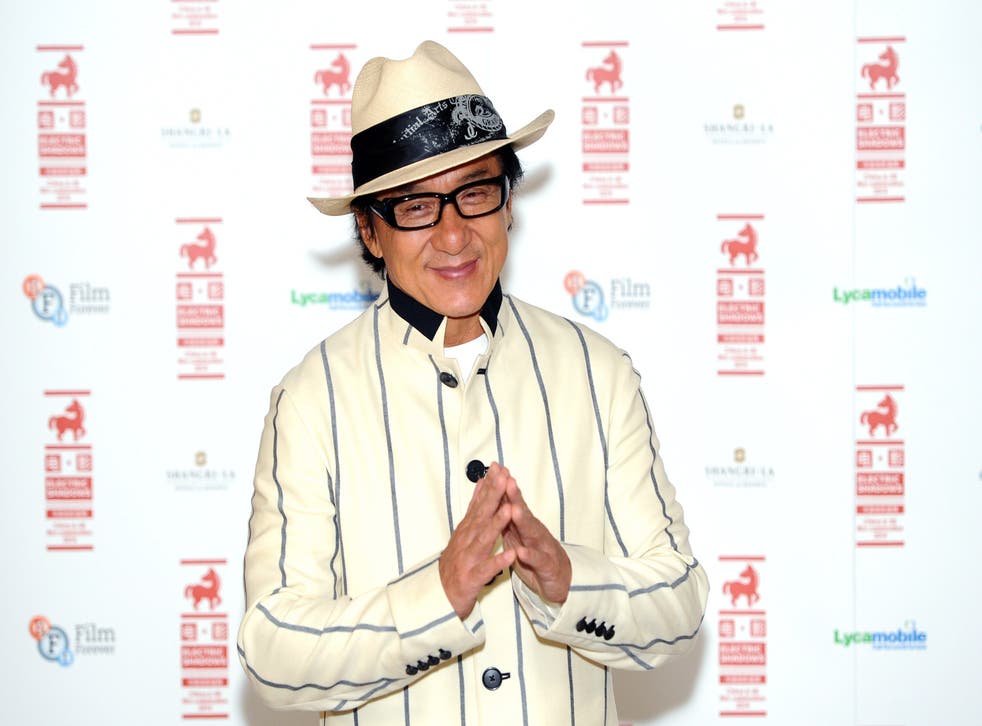 Jackie Chan has climbed to the second spot in Forbes' Highest Paid Actors List after the magazine's annual who's who of wealthy thespians expanded to include those working outside the US movie industry.
With earnings of $50 million (£32,000,000) last year alone, Chan is second only to Robert Downey Jr, who tops the list for a third year running with an annual income of $80 million (£51,000,000).
This is the first year Forbes has expanded its list to include actors working outside of the US film industry.
As a result, five of the new entries are from Bollywood films, and there is only one British actor, Daniel Craig, in the 34-star list.
Despite his latest film Dragon Blade not being released in the US yet, in China it grossed $120 million (£76,000,000), and with Chan cutting a back-end deal as the lead actor, it's estimated it made him more than $10 million (£6,400,000) alone.
The world's highest-paid actors 2015

Show all 10
Chan's wealth doesn't just come from films - despite him also being involved in the Johnny Knoxville-starring Skiptrace, due out later this year - the 61-year-old has also monopolised his '#brand' to include branded merchandise, a cinema chain with his name on it and a Segway dealership. Forbes estimates his net worth at $350 million (£224,000,000).
"Jackie Chan is basically the Mickey Mouse of Chinese culture, a celebrity who is so omnipresent that his name has become shorthand," says Grady Hendrix, cofounder of the New York Asian Film Festival.
Vin Diesel, Bradley Cooper are also in the top 10, as is Adam Sandler, despite critics slating almost everything he's done lately.
Register for free to continue reading
Registration is a free and easy way to support our truly independent journalism
By registering, you will also enjoy limited access to Premium articles, exclusive newsletters, commenting, and virtual events with our leading journalists
Already have an account? sign in
Register for free to continue reading
Registration is a free and easy way to support our truly independent journalism
By registering, you will also enjoy limited access to Premium articles, exclusive newsletters, commenting, and virtual events with our leading journalists
Already have an account? sign in
Join our new commenting forum
Join thought-provoking conversations, follow other Independent readers and see their replies