Robert Downey Jr brands Krishnan Guru-Murthy 'bottom-feeding muckraker' after interview walk-out
The Avengers actor was unhappy about some of the more personal interview questions
Roisin O'Connor
Wednesday 29 April 2015 09:36 Comments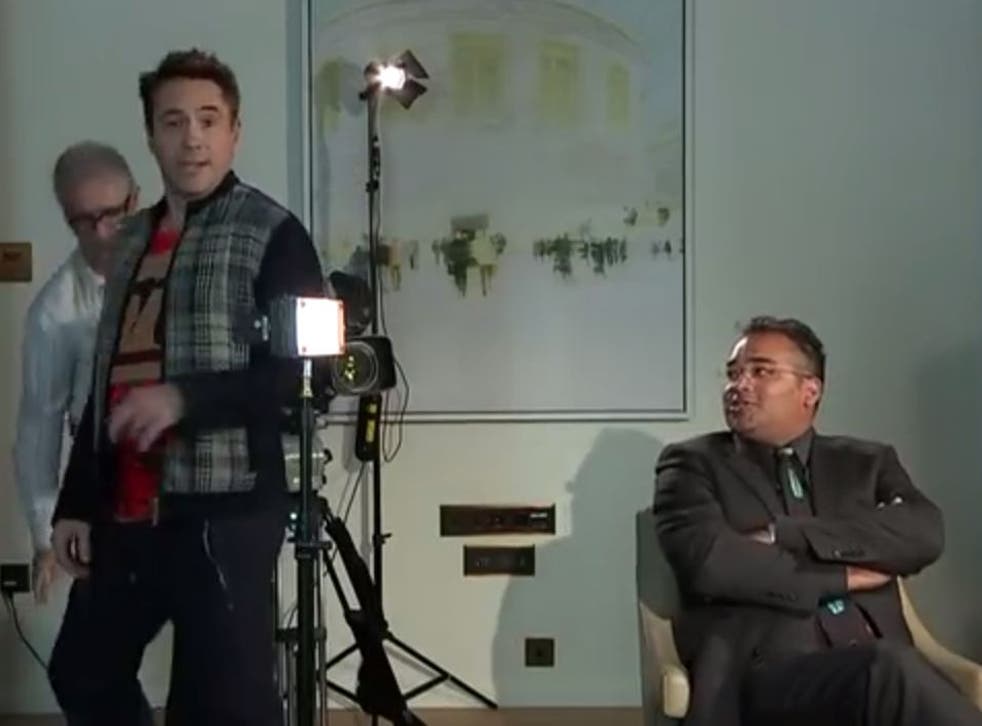 Robert Downey Jr has made it abundantly clear what he thinks of British journalist Krishnan Guru-Murthy after walking out of an interview with him last week.
Speaking to US radio host Howard Stern, the Avengers actor said he did not regret the incident, and said he just wished he'd "left sooner".
He then went on to call Guru-Murthy a "bottom-feeding muckraker" after pointing out his history of run-ins with interviewees including director Quentin Tarantino.
He added: "There's an assumption that… because you've sat down there you're going to be scrutinized like a kiddie fiddler who's running for mayor…
"I'm one of those guys who I'm always assuming the social decorum is in play, and that we're promoting a superhero movie, a lot of kids are going to see it, and that just has nothing to do with your creepy dark agenda."
Avengers: Age of Ultron film stills

Show all 10
Downey Jr left the interview after he was asked about his past addiction to drugs and the actor's relationship with his father.
However the Channel 4 News presenter defended his interview and said he believes he was in the right when asking those questions.
Writing in the Guardian, Guru-Murthy said: "I prepare for Hollywood actor interviews the same way as any other, by reading and watching what people have said before."
"There were two things from past interviews that seemed interesting for a Channel 4 News audience: Downey had told the New York Times he couldn't go from a $2,000-a-night hotel suite to prison and come out a liberal, and he'd suggested to Vanity Fair that drug abuse had an inherited element."
Register for free to continue reading
Registration is a free and easy way to support our truly independent journalism
By registering, you will also enjoy limited access to Premium articles, exclusive newsletters, commenting, and virtual events with our leading journalists
Already have an account? sign in
Join our new commenting forum
Join thought-provoking conversations, follow other Independent readers and see their replies