Jake Gyllenhaal pays tribute to Heath Ledger ten years after Brokeback Mountain: 'I miss him'
Gyllenhaal and Ledger became close friends during filming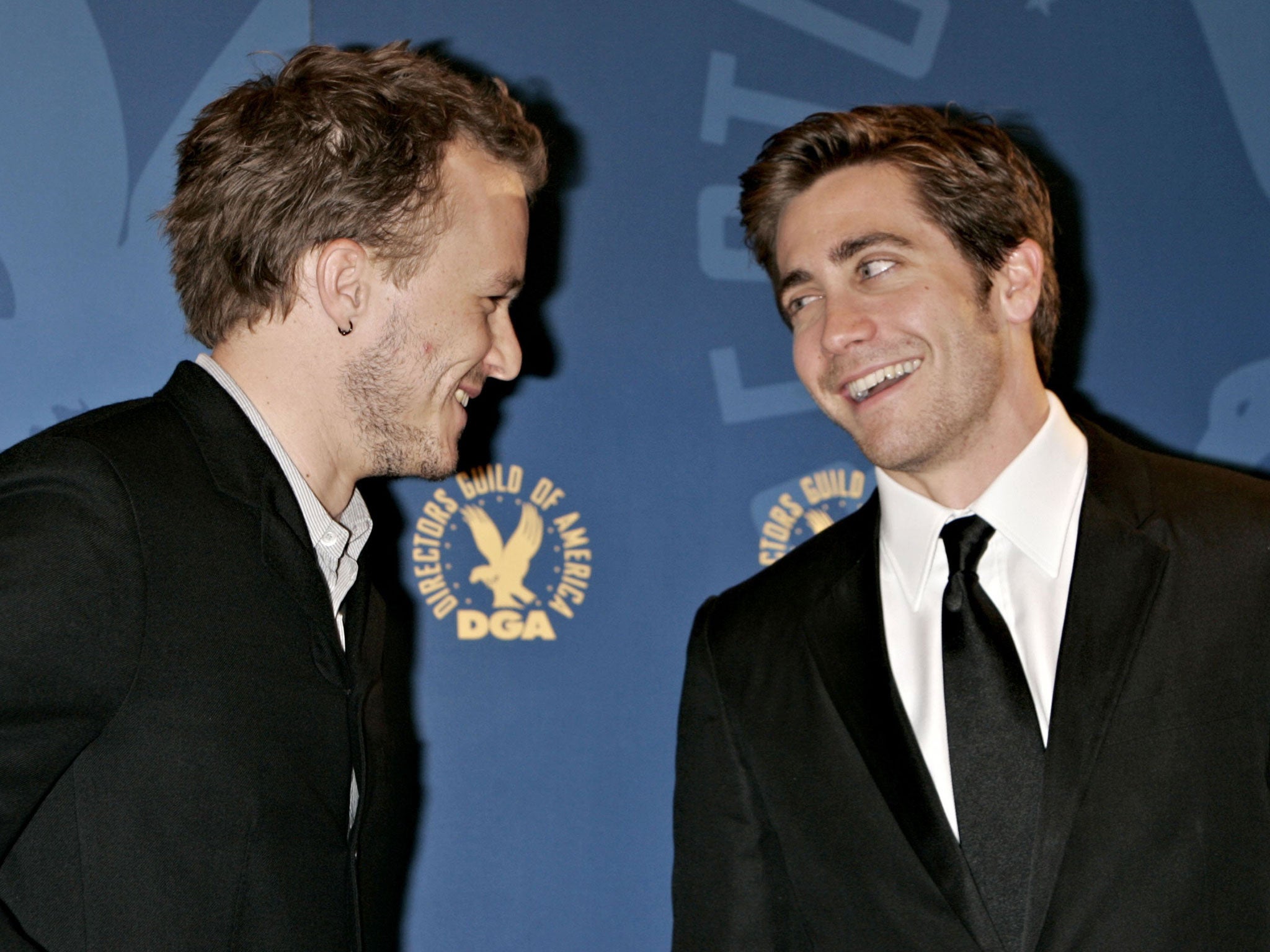 Jake Gyllenhaal has described the effect losing his Brokeback Mountain co-star and close friend Heath Ledger has had on his life and career, ten years after the film was released.
Ledger died of an accidental overdose of prescription medications shortly after finishing filming for his much-lauded role as the Joker in Batman. He was 28-years-old.
A talented and distinguished actor, he was only the second to be awarded a posthumous Academy Award for best supporting actor for his unsettling portrayal of the Joker.
However, his turn as a repressed gay man in the ground-breaking Brokeback Mountain was arguably the most pivotal performance of his career.
Brokeback followed the turbulent relationship between a ranch hand, played by Ledger, and a rodeo cowboy, Gyllenhaal, after falling in love while working as sheep herders in the 1960s.
Ledger married his on screen wife, Michelle Williams, and the pair had a daughter, Matilda, together. Gyllenhaal, who described Heath as his "best friend" after shooting the film in 2005, was made Matilda's Godfather. Listening to a clip of one of their scenes in Brokeback during an appearance on NPR, Gyllenhaal reflected on his time working with Ledger.
"I miss him as a human being," he said, "and I miss working with him. And what an unfortunate thing it is that we won't be able to see the beauty of his expression.
"He was incredibly special, and that doesn't even come close to encapsulating who he is — who he was.
"I know, not only can this career end in a very short period of time and this or that can happen, but also that life is precious.
"I think losing Heath and being a part of a family that was something like the movie, that movie we all made together, makes you see that, makes you appreciate that and hopefully moves you away from the things that really don't matter to the things that do."
Join our commenting forum
Join thought-provoking conversations, follow other Independent readers and see their replies