James Deen: Porn actor 'baffled' by rape claims and issues further denial
''I'm in porn, and when you take porn activity into polite society it sounds really twisted.'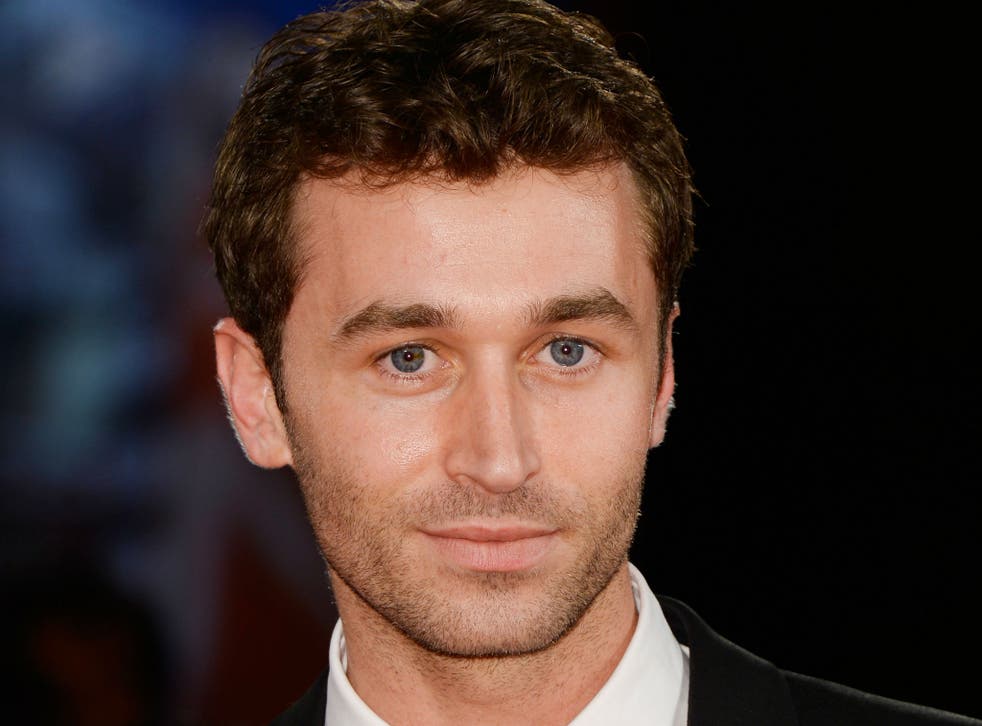 The adult film actor James Deen says he is "completely baffled" by a string of rape allegations made against him and claims "all of the accusations are from either ex-girlfriends or events that happened on set".
The 29-year old previously said the claims were "false and defamatory" on Twitter after his ex-girlfriend, Stoya, made the first allegation claiming Deen "held me down and f*****d me while I said no, stop, used my safeword" on the social networking site.
Now, in an interview with the Daily Beast, Deen, who is not under any criminal investigation, has issued further denials against other allegations made against the adult actor over the last couple of weeks.
Responding to Stoya's first allegation, Deen says he "can't speak to her reasoning or motivations" but claims that the two did not have a "clean break up" and alludes to a number of factors which he alleges could have driven her to make false accusations.
The allegations, which have seemingly rocked the US porn industry, resulted in various companies and publications severing ties with Deen, whom he claims have used the allegations as a scapegoat for their own problems.
Deen went through each allegation one by one issuing denials and also discussed consent and various methods of stopping during BDSM and rough sex scenes.
Getting in on the act: How the porn industry intends to reinvent itself

Show all 7
In an attempt to explain why he believes allegations have surfaced, should they be false, he said he knows a number of former adult actors and actresses who once out of the industry "change their desires and perceptions about things that have happened in the past".
Alleging that other women have told him journalists offered them money to give a story about him, he said: "Any description of a porn scene can be made to sound sensational…. and if anything ever happened that was over the line I want to apologise and ensure that when communicated these things do not happen.
"At this point I am just waiting for everyone who has ever disliked me ever from my entire life to come out with some extreme story or interpretation of how horrible I am."
Brushing off his apparent clean-cut image, he says: "I have never claimed to be a 'feminist' or the 'boy next door'. As always, I have claimed to be nothing other than a simple guy who likes to eat, sleep, and watch TV, who also bangs chicks for a living."
He also believes the story has received so much attention because of the nature of the industry in which these claims were made.
"We live in a world where accusations get great attention and no one really seems to want to get the truth.
"I'm in porn, and when you take porn activity into polite society it sounds really twisted. The media needs stories and I can see how this is one hell of a story."
Deen finished by reminding he is not the subject of any criminal investigations or lawsuits and said he has "no intention of filing defamation suits against false accusations" at present.
Register for free to continue reading
Registration is a free and easy way to support our truly independent journalism
By registering, you will also enjoy limited access to Premium articles, exclusive newsletters, commenting, and virtual events with our leading journalists
Already have an account? sign in
Register for free to continue reading
Registration is a free and easy way to support our truly independent journalism
By registering, you will also enjoy limited access to Premium articles, exclusive newsletters, commenting, and virtual events with our leading journalists
Already have an account? sign in