James Franco interviews his female alter ego: 6 of the most pretentious celebrity interviews
As James Franco interviews his 'female self' for i-D magazine, we look at the most pretentious celebrity interviews ever
Chris Mandle
Thursday 01 October 2015 16:37 Comments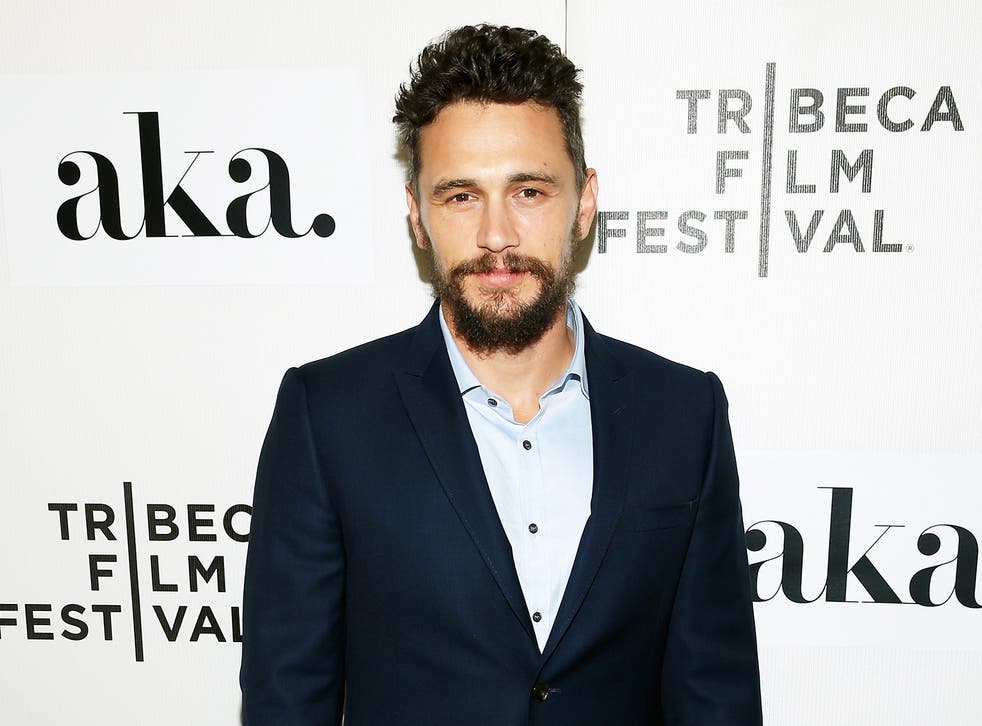 James Franco is earning a reputation for conducting bizarre, pretentious interviews more than he is making films, and the latest is no exception.
For i-D magazine, Franco interviews his female 'persona' as his male 'persona' in a lengthly interview that touches upon Franco's white privilege, why he doesn't date famous women any more and even involves a poem he wrote where he suggests if he ever shot a pornographic film he'd like to be the woman.
It might be interesting if Franco hadn't already pulled numerous similar tricks before - he's interviewed his 'gay self' as his 'straight self' in Four Two Nine magazine and has even penned a book of real and imaginary conversations from singer Lana Del Rey.
But he's not the only person whose pretentiousness can make things a bit awkward. Here are the celebrity interviews that are so self-involved they're nearly impossible to read.
Gwyneth Paltrow
Gwyneth Paltrow has transformed from a jobbing actress to the head of a powerful, glossy and absolutely absurd lifestyle brand called Goop. Goop has over a million subscribers, and considers itself a curated guide to the best food, fashion, jewellery and beauty anyone could ever want.
Paltrow gave an interview to Harpers Bazaar in 2013 where she comes across like a dewy-eyed oracle. As well as describing her perfect day: avocado-picking with her children (Apple and Moses), she details the present she bought herself for her 40th birthday: a three-day solitary retreat to a spa in Arizona to rebalance her life energy.
But the highlight is her admission that despite her organic, grass-fed, bourgeois lifestyle, she allows herself a treat in the form of a single cigarette once a week, always on a Saturday night, which ends up sounding quite bleak when she puts it like that.
Beyonce Knowles
Beyonce has started shying away from the press, despite being one of the biggest pop stars on the planet.
Maybe it's because in 2013, a GQ profile of Beyonce showed that she takes her job so seriously she has her own library full of her own performances.
The 'Beyonce archive' is described as "a temperature-controlled digital-storage facility that contains virtually every existing photograph of her, starting with the very first frames taken of Destiny's Child […] every interview she's ever done; every video of every show she's ever performed; every diary entry she's ever recorded while looking into the unblinking eye of her laptop.
"Beyoncé's inner sanctum also contains thousands of hours of private footage, compiled by a "visual director" Beyoncé employs, who has shot practically her every waking moment, up to sixteen hours a day, since 2005," the piece says.
The profile also sees Beyonce believe her own a hype a little too much.
"I now know that, yes, I am powerful," she says calmly. "I'm more powerful than my mind can even digest and understand."
People news in pictures

Show all 18
Jaden and Willow Smith
The two children of Will Smith and Jada Pinkett Smith have been born, nay thrust, into celebrity life, so it's only natural they've emerged as emotionally complex (read: obnoxious) kids who love nothing more than a chance to prove how conscientious they both are.
In an interview for T Magazine, the two discussed the usual things a 16 and 14 year old might discuss: space and time, the universe, meditation, and the fragment of reality. Right.
The whole thing is worth a read, but Jaden hits the nail on the head here:
"Because your mind has a duality to it. So when one thought goes into your mind, it's not just one thought, it has to bounce off both hemispheres of the brain. When you're thinking about something happy, you're thinking about something sad. When you think about an apple, you also think about the opposite of an apple. It's a tool for understanding mathematics and things with two separate realities."
Glad that's cleared up.
Ricki Hall
Ricki Hall might not be an A-lister, but thanks to social media the model has a legion of fans, which is how he ended up being interviewed for The Sunday Times earlier this year. Unfortunately, a celebrity publicist might have come in handy, as Hall ended up going viral for his poorly-thought out comments.
Hall talked about the perils of fame - like losing 1,500 Instagram followers when he painted his nails black - but got in hot water when he admitted he often took style inspiration from homeless people. "They can pull anything together and it just works," he mused.
Twitter users lambasted him for his similarities to Ben Stiller's character Zoolander, with many mocking up memes of him. His comment that his deodorant of choice was Lynx Africa also earned him a ribbing for clashing with his hipster credentials.
Hall insists he was misquoted, particularly over the Lynx comment, insisting he hadn't worn it since he was 12.
Kanye West
Any list looking at obnoxiousness should include Kanye West, who has made outlandish statements and bizarre lifestyle choices his calling cards.
Being interviewed by the New York Times in 2013, West's yearned for his 'trendsetting' to be taken seriously, comparing himself to Steve Jobs and Anna Wintour.
Of his abilities, he said: "I think that's a responsibility that I have, to push possibilities, to show people: 'This is the level that things could be at.' So when you get something that has the name Kanye West on it, it's supposed to be pushing the furthest possibilities. I will be the leader of a company that ends up being worth billions of dollars, because I got the answers. I understand culture. I am the nucleus."
Register for free to continue reading
Registration is a free and easy way to support our truly independent journalism
By registering, you will also enjoy limited access to Premium articles, exclusive newsletters, commenting, and virtual events with our leading journalists
Already have an account? sign in
Join our new commenting forum
Join thought-provoking conversations, follow other Independent readers and see their replies