James McClean explains why he chooses not to wear Remembrance Day poppy on West Brom shirt
'If the poppy was simply about World War One and Two victims alone, I'd wear it without a problem'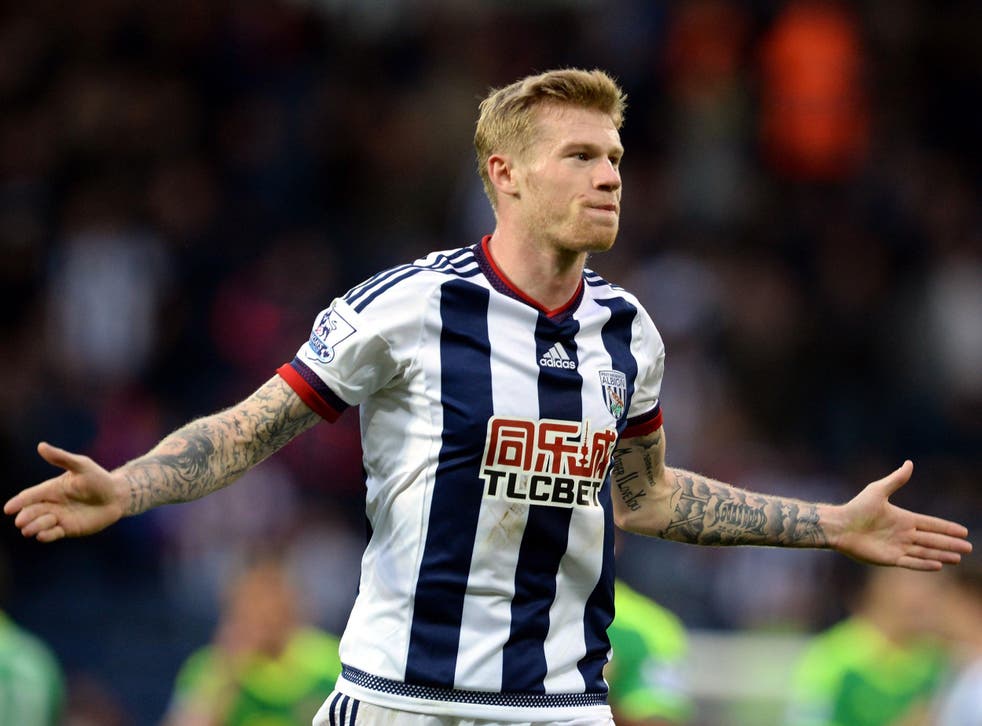 Footballer James McClean will not wear a Remembrance Day poppy during a Premiere League game because he cannot support the poppy's symboloism as a memorial "for all the conflicts that Britain has been involved in".
The football star, from Derry, Northern Ireland, has refused to wear the tribute for several years as a gesture of respect to the 13 civilians who died during Bloody Sunday in 1972.
He will be the only player on either team without an embroidered poppy during today's match between West Bromwich Albion and Leicester at the Hawthorns.
McClean explained his decision during the club's match day programme earlier this month.
He said: "If the poppy was simply about World War One and Two victims alone, I'd wear it without a problem."
"I would wear it every day of the year if that was the thing but it doesn't it stands for all conflicts that Britain has been involved in. Because of the history of where I come from in Derry, I cannot wear something that represents that."
West Brom's head coach, Tony Pulis, said he respects McClean's decision but added he did not believe in it himself, according to the Telegraph.
Last year, McClean was booed on the pitch for his decision not to wear not a poppy. In a letter to his then club Chairman, Dave Whelan, he explained: "For people from the North of Ireland such as myself, and specifically those in Derry, scene of the 1972 Bloody Sunday massacre, the poppy has come to mean something very different.
"For me to wear a poppy would be as much a gesture of disrespect for the innocent people who lost their lives in the Troubles – and Bloody Sunday especially - as I have in the past been accused of disrespecting the victims of WWI and WWII.
"It would be seen as an act of disrespect to those people; to my people."
McClean was sent death threats after refusing to wear a poppy in 2012 at Sunderland. He said at the time he had been "hung out to dry".
Join our new commenting forum
Join thought-provoking conversations, follow other Independent readers and see their replies