Jason Statham almost died after truck brakes failed on set of The Expendables 3
The actor was forced to leap from the wagon he was driving before it plunged 60ft into the sea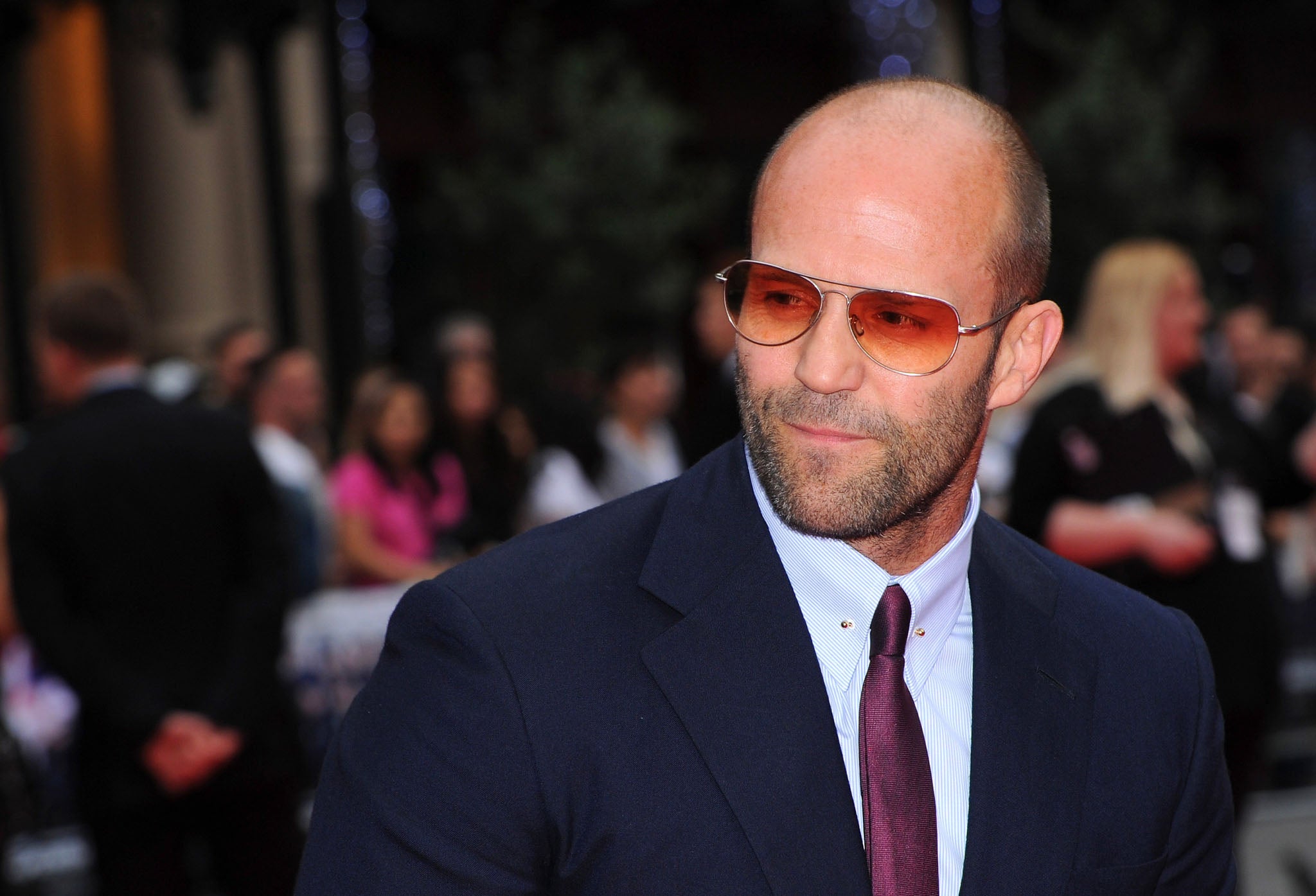 Jason Statham narrowly avoided death on the set of The Expendables 3.
The actor was forced to leap from a truck he was driving before it plunged 60ft into the sea after a stunt went horribly wrong.
According to co-star Sylvester Stallone, Statham owed is life to his strong swimming skills, after the brakes on the coach broke.
"He faced death.
"He was test-driving a three-ton truck and the brakes run out," Stallone, 68, told The Mirror at the film premiere in London last night (4 August).
"It went down 60ft into the Black Sea and became impaled.
"Luckily we had taken the doors off before.
"If anyone else had been in that truck we would have been dead because we were all wearing heavy boots and gun belts.
"We would have drowned. But because Jason is an Olympic-quality diver he got out of it."
For those who didn't know already, Statham, 47, actually competed for England at the Auckland Commonwealth Games in 1990 as a diver before he began his career as a rough-around-the-edges mockney for hire in gangster films such as Lock, Stock And Two Smoking Barrels and Snatch.
"I snapped a shoelace in the very first scene," he quipped, when asked what the worst had been.
Stallone, however, was not so lucky. He had to have a metal plate inserted into his back after a particularly nasty fall.
Join our commenting forum
Join thought-provoking conversations, follow other Independent readers and see their replies