Justin Theroux praises wife Jennifer Aniston for essay on tabloid objectification of women
Actress has received widespread support for her blog lambasting the tabloid scrutiny of women in the public eye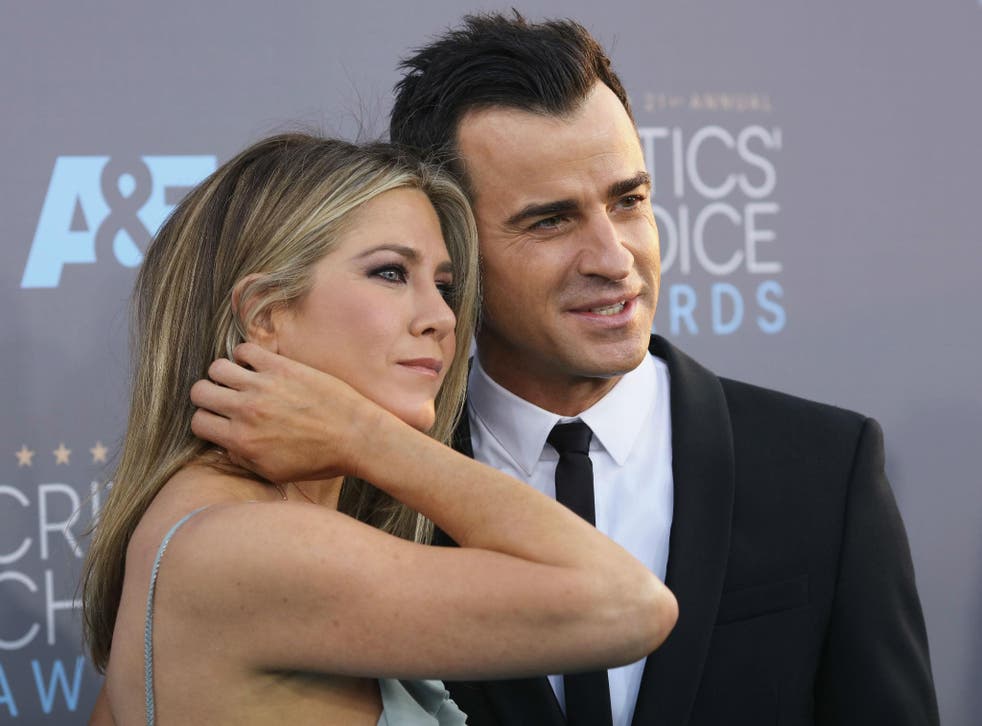 Justin Theroux has joined the chorus of women celebrating his wife Jennifer Aniston's essay condemning tabloid objectification.
The Mulholland Drive actor married Aniston in August. Throughout their five-year relationship, Aniston has been plagued by tabloid rumours of a pregnancy or divorce. The most recent false pregnancy story came via InTouch magazine in June.
A thoroughly "fed-up" Aniston addressed the warped perception of single women or those without children perpetuated by the industry. In her essay for the Huffington Post, the Friends actress wrote: "I'm fed up with the sport-like scrutiny and body shaming that occurs daily under the guise of 'journalism', the 'First Amendment' and 'celebrity news'.
Forbes top 20 most powerful women in the world

Show all 20
"We use celebrity 'news' to perpetuate this dehumanising view of females, focused solely on one's physical appearance, which tabloids turn into a sporting event of speculation. Is she pregnant? Is she eating too much? Has she let herself go? Is her marriage on the rocks because the camera detects some physical 'imperfection'?"
Her husband responded on Wednesday with an Instagram picture of Aniston next to the caption: #wcw. Here's just one reason why," and a link to her essay, adding "#gogirl."
Aniston's article prompted an outpouring of support from women who have been treated similarly by tabloids and gossip websites including Cheryl. It also sparked debate, most memorably between Chrissy Teigen and Piers Morgan, with the model hitting out at the Mail Online columnist for his latest think piece questioning if Aniston has the right to complain about body shaming when she has appeared on magazine covers which he claims have most likely been digitally manipulated.
Join our new commenting forum
Join thought-provoking conversations, follow other Independent readers and see their replies