Jeremy Clarkson speaks about cancer scare two days before Top Gear 'fracas': 'It was beyond belief stressful'
The former Top Gear presenter said he had considered quitting TV but is determined to do another car show
Loulla-Mae Eleftheriou-Smith
Sunday 19 April 2015 09:37 Comments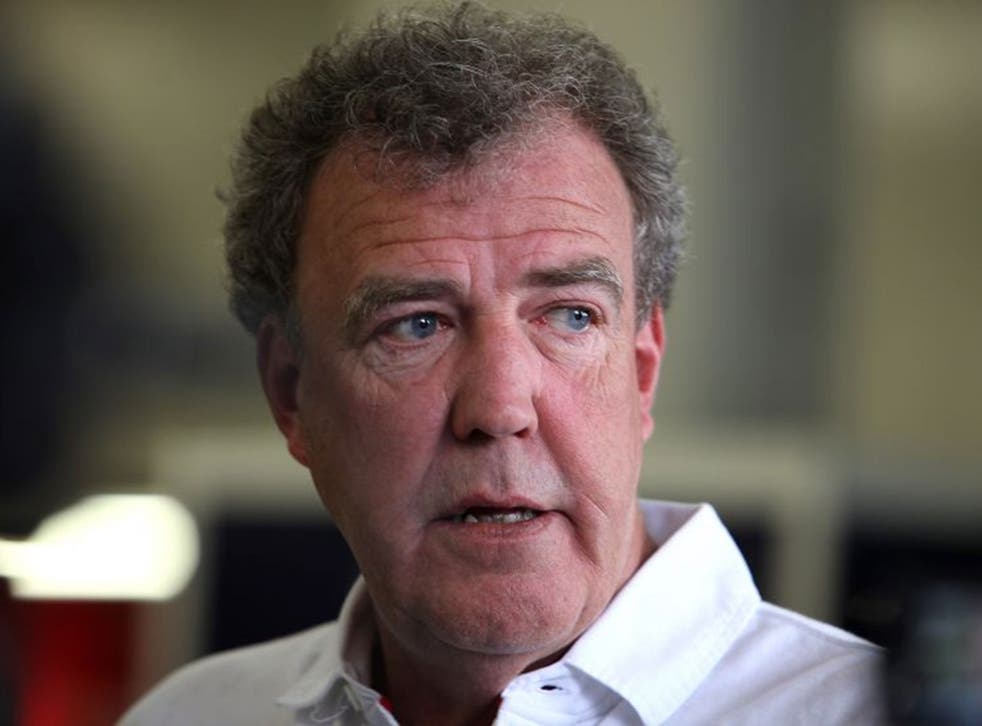 Jeremy Clarkson has revealed he had been told he "probably" had cancer by his doctor two days before the infamous 'fracas' that cost him his Top Gear job.
Speaking to The Sunday Times, Clarkson said his doctor had said a lump on his tongue was likely cancer and his doctor had insisted it get checked out "immediately". But he felt unable to do so as the presenter was in the middle of filming a Top Gear series, "and Top Gear always came first".
Clarkson, who has since been given the all-clear, described how the death of his mother and the break-up of his marriage had affected him, and how his work on Top Gear had become all consuming.
Things you never knew about Top Gear

Show all 14
Clarkson's ill-fated move on the night of the 'fracas', in which he punched producer Oisin Tymon in an "unprovoked physical assault" for not being able to provide hot food, had left the producer in A&E with a split lip and Clarkson's future on Top Gear unclear.
He said it was the most stressful day he had had in his 27 years at the BBC. "It was beyond belief stressful, everything was going wrong, and then you know… there you go. But everybody has stressful days, and they manage to cope better than I did."
After the BBC decided not to renew Clarkson's contract, he said he "felt sick" because after having lost both his home and his mother, he had thrown himself "even more vigorously into my job, and now, idiotically, I'd managed to lose that too".
The BBC's creative director Alan Yentob said recently that he would not rule out Clarkson returning the BBC, and the presenter would have seen a swift return to the broadcaster as the host of Have I Got News For You this month, but pulled out just weeks before filming was due to start.
On Saturday Clarkson spoke for the first time about how he felt over leaving the show: "Heartfelt thanks to all those who have written to say they will miss me on Top Gear," he wrote in his column for the Sun newspaper. "It's not as much, however, as I'll miss being there."
But despite wanting to give up television altogether, the presenter told the Sunday Times that "I just know I'm going to do another car show".
Register for free to continue reading
Registration is a free and easy way to support our truly independent journalism
By registering, you will also enjoy limited access to Premium articles, exclusive newsletters, commenting, and virtual events with our leading journalists
Already have an account? sign in
Join our new commenting forum
Join thought-provoking conversations, follow other Independent readers and see their replies