The Independent's journalism is supported by our readers. When you purchase through links on our site, we may earn commission.
Jill Stein to file ballot recount suit in Wisconsin after fundraising effort passes $4.7m
Hillary Clinton defeated Donald Trump by more than 2m votes in the popular vote
Andrew Buncombe
Minneapolis
Friday 25 November 2016 14:04 Comments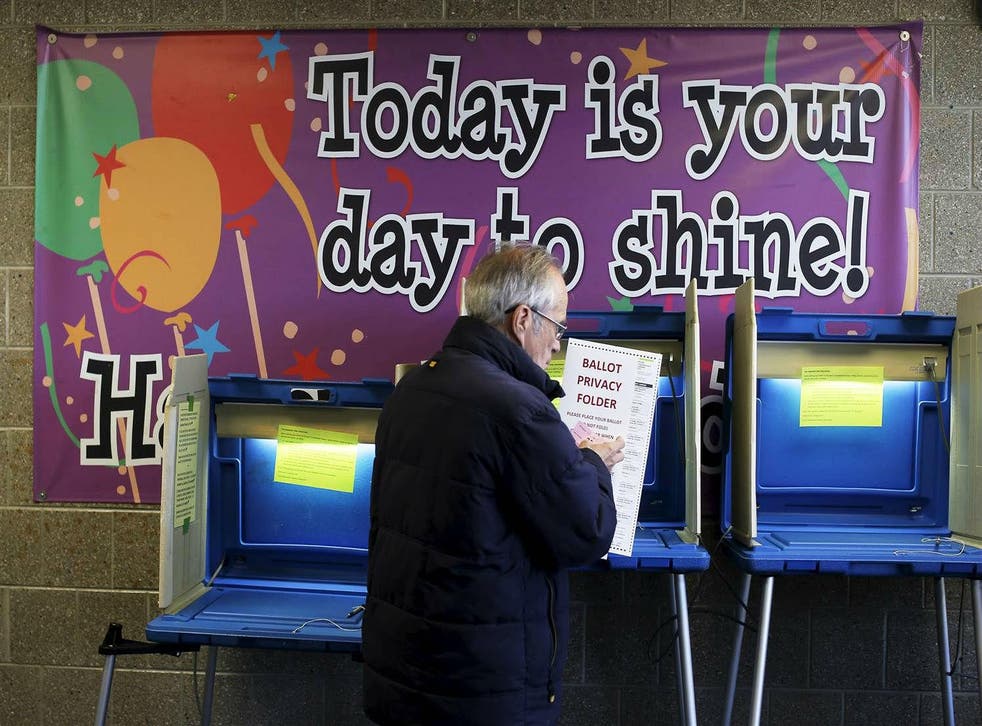 Green Party candidate Jill Stein has said she will on Friday file a suit demanding a recount of a contested ballot in a battleground state after a fundraising effort collected more than $4.7m in barely 24 hours.
Ms Stein has been leading a call for a manual recount of paper ballots in the states of Wisconsin, Pennsylvania and Michigan, after computer experts and electoral lawyers said they found "strong evidence" the results were potentially manipulated. All three states, which Hillary Clinton had been expecting to win, were narrow victories for Republican Donald Trump.
On Friday, Ms Stein said she would be first filling suit in Wisconsin, after a grassroots fundraising effort to pay for it passed $4.7m.
"Congratulations on meeting the recount costs for Wisconsin and Pennsylvania. Raising money to pay for the first two recounts so quickly is a miraculous feat and a tribute to the power of grassroots organising," she wrote on her website.
"Now that we have completed funding Wisconsin's recount (where we will file on Friday) and funding Pennsylvania's recount (due Monday), we will focus on raising the needed funds for Michigan's recount (due Wednesday)."
While no specific evidence of fraud or irregularity has been cited, the campaign has highlighted reported hacks into voter and party databases.
"In true grassroots fashion, we're turning to you, the people, and not big-money corporate donors to make this happen," Ms Stein said on her campaign website.
"Let me be very clear: We do not have evidence of fraud. We do not have smoking guns. What we do have is an election that was surrounded by hacking."
Donald Trump's four biggest U-turns
CNBC said that prominent cybersecurity experts have recently said that although the chances of the election results being tampered with were slim, a recount would be the best way to ensure that results are valid.
In Pennsylvania, which has 20 Electoral College votes, Mr Trump won by roughly 68,000 votes, and in Wisconsin, which has ten such votes, his margin was even smaller - just 27,000. Michigan, which carries 14 votes, is still too close to call, with the difference between the two candidates amounting to fewer than 12,000.
Officials with the Wisconsin Election Commission said on Wednesday they expected Ms Stein and the Green Party to file a petition on Friday for a recount, and that clerks across the state were being notified.
Ms Stein launched her effort after computer scientists reportedly told Ms Clinton's officials that the election may have been rigged in favour of President-elect Donald Trump.
The group of voting scientists, including the University of Michigan's Alex Halderman and voting rights activist John Bonifaz, contacted Ms Clinton's campaign after seeing her tallies fell seven per cent short of expectations in counties that used electronic voting machines. Ms Clinton has yet to comment on the claims, or say if she supports a recount.
Mr Trump collected 290 Electoral College votes compared to 232 for Ms Clinton. For her to overturn the results, she would need to secure the votes of all three disputed states.
Register for free to continue reading
Registration is a free and easy way to support our truly independent journalism
By registering, you will also enjoy limited access to Premium articles, exclusive newsletters, commenting, and virtual events with our leading journalists
Already have an account? sign in
Join our new commenting forum
Join thought-provoking conversations, follow other Independent readers and see their replies