Jimmy Carter cancer: Former US President says his brain tumour has 'disappeared' following treatment
Mr Carter went public with his cancer diagnosis in August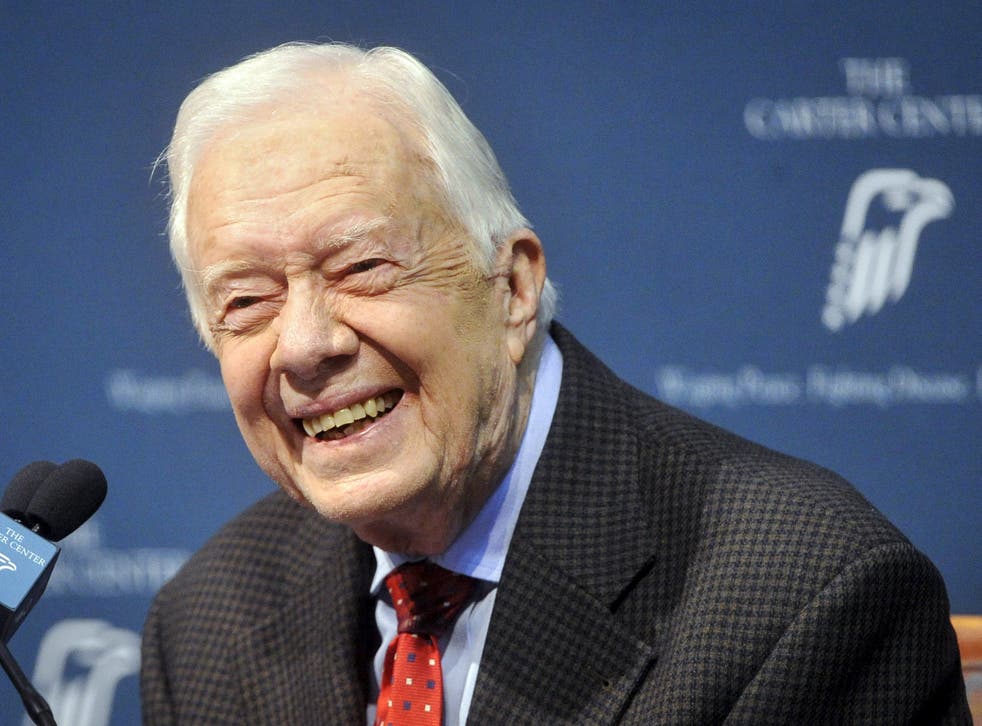 The former US President Jimmy Carter says he no longer has a brain tumour after undergoing successful treatment for cancer.
Mr Carter revealed his cancer diagnosis in August, when he said that the disease which started in his liver had spread to his brain.
In November, the Carter Centre released a brief statement saying that the 91-year-old was responding well to treatment, which included chemotherapy and surgery.
And appearing at a Sunday school class in Georgia this weekend, Mr Carter reportedly said he was now free of the disease.
According to the Atlanta Journal-Constitution, hundreds of people attending event "burst into applause" upon hearing the news.
President from 1977 to 1981, Mr Carter is the second-oldest living former US leader behind George H W Bush.
He was awarded the Nobel Peace Prize in 2002 in recognition of his "decades of untiring effort to find peaceful solutions to international conflicts, to advance democracy and human rights, and to promote economic and social development".
Join our new commenting forum
Join thought-provoking conversations, follow other Independent readers and see their replies